Sada-e-Watan Sydney ™
sadaewatan@gmail.com
(On Friday,11th May 2012 at the Grand Function Centre of Himalaya Restaurant Sydney)
Transcript of the Mr.Iftikhar Rana,Chairman Rana Group and President of the Pakistan Association of Australia's Speech on the occasion of 3rd Anniversary of Paklink Magazine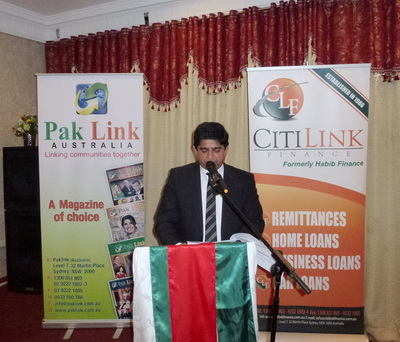 The Hon.Parliamentarians of NSW and Federal MPS
His Excellency Peter Heyward
His Excellency Azam Mohammad Consul General of Pakistan Sydney
Dear Distinguish Guests,
Good Evening & AOA
On behalf of Citilink Group, Paklink Magazine and Pakistan Association of Australia as a Group Chairman I would like to take this privilege and opportunity to welcome you all here tonight. Firstly I would like to thank you all, very much for joining us tonight despite your busy schedules.
I assure you that, I won't take much of your time as after my speech, dinner will be served. So I am going to just take a few minutes to talk about Paklink and its journey. This newspaper/magazine started with one bold idea that a few friends thought of to link different communities together. The foundation was established and in a few months time the first edition was released on March 2009.
From my heart and one the behalf of Paklink team I would like to thank all the sponsors of Paklink, as this magazine is basically running today because of them. Although they might not feel the need to advertise with us but they supported us in many other ways to make our magazine a success.
Taking this opportunity I would also like acknowledge the Paklink team especially Muhammad Asif and Syed Zafar Husain Shah who both have helped the PAA in covering the events held by our Association by placing them in the magazine and Sada e Watan they are informing the community about what we are doing.
At the beginning there was much talk that our Palklink magazine is just a printed version of Sada e Watan,but instead it was thanks to Mr.Zafar that he provided us with community news that we weren't able to cover personally.
Also I would like to acknowledge our dear friend Mr. Muhammad Azam Consul General of Pakistan Sydney as he has always supported us through great advice and helped us to manage this magazine better. Thank you very much His excellence Mr.Azam Muhammad.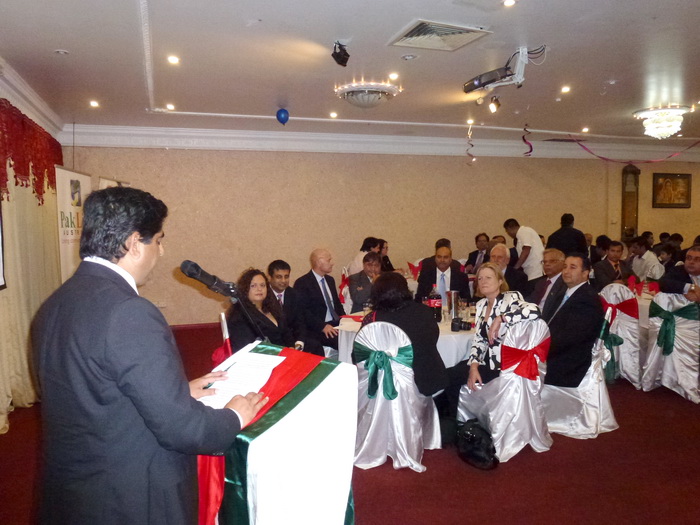 On a final note I would like to inform everyone is that the main aim for running our magazine is to link the south Asian communities together especially in informing what our Pakistani community is and what we are doing. Since the last three years we have done this and it's been great, I just hope in the near but distant future this will continue but this wouldn't be possible with the grace of god and the support of family, friends and our Pakistani and south Asian community.
Once again I would like to thank you all and hope you enjoy your evening.
Thank you.
Allah Haffiz