Sada-e-Watan Sydney ™
sadaewatan@gmail.com
President PABC Iftikhar Rana hosted a Lunch for leading Pakistani Exporter Mr. Jawad Khalid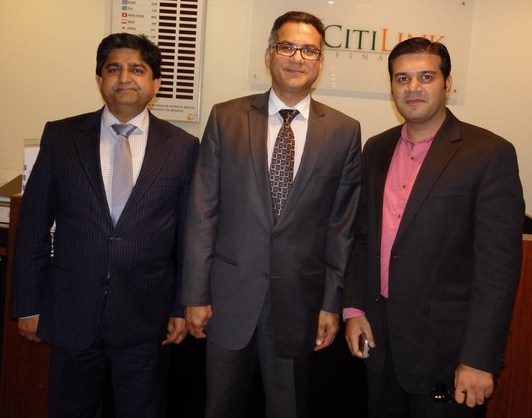 Mr. Iftikhar Rana, CG Abdul Aziz Uqaili and Jawad Khalid
R.K INDUSTRIES started business in Sialkot Pakistan as a manufacturer in the beginning of nineteen eighties (1980), by the time they started to import some items from different markets of the World which were not easily available in Pakistan to maintain the standard of quality of R.K. Industries manufactured products. While achieving the International standard of quality of R.K. Industries goods, instead of supplying manufactured goods to the exporters, they started Exporting Leather Garments, Ladies Wear, Martial Arts Uniforms and Boxing Gloves in 1993 at the time having a back-up excellent experience of more than 13 years. By the grace of God, standard and favourable prices increased the demand of R.K. Industries products in the World Market.
Anwar Chaudhary, Zafar Hussain,CG Abdul Aziz, Jawad Khalid and Azam Mohammed
In the year 1990, R.K. Industries got registered with Government of Pakistan as exporters and started the supply of sporting goods to the foreign buyers. Now R.K. Industries have valued customers all over the world who are satisfied with the quality of R.K. Industries merchandised.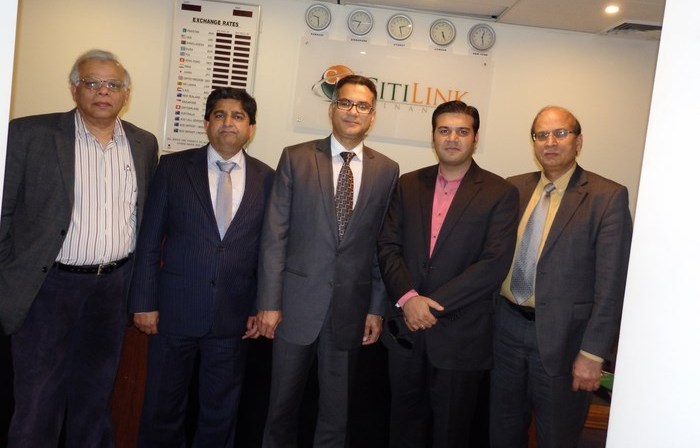 Azam Mohammed, Iftikhar Rana, CG Abdul Aziz, Jawad Khalid & Noor Mohammed
Mr. Jawad Khalid is MD of R.K. Industries, Capital Road Sialkot Pakistan. Last month, Mr. Jawad Khalid visited Sydney and Melbourne. He meet Consul General Abdul Aziz Uqaili who arranged business meetings in both cities. R.K. INDUSTRIES is largest Manufacturers & Exporters of Pakistan and Mr. Jawad Khalid was fully satisfied from the outcome of his visit to Australia.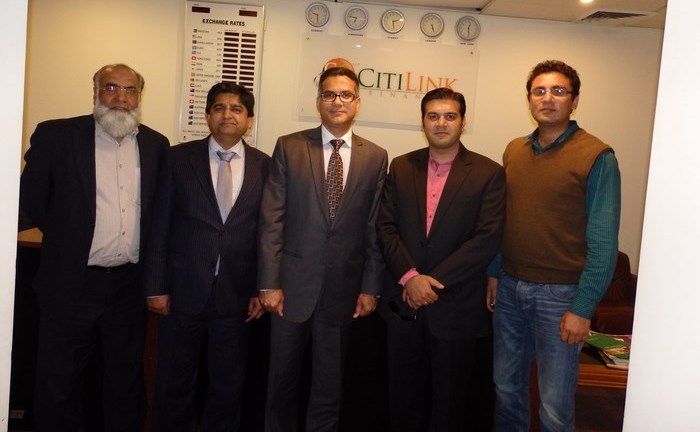 The President Federal Pakistan Australia Council (PAC) & Pakistan Australia Business Council Mr. Iftikhar Rana hosted a Lunch at his head office in the honour of visiting Businessman Mr. Jawad Khalid. The Lunch was attended by the Consul General of Pakistan Abdul Aziz Uqaili, Former Consul General Azam Mohammed and local business personalities.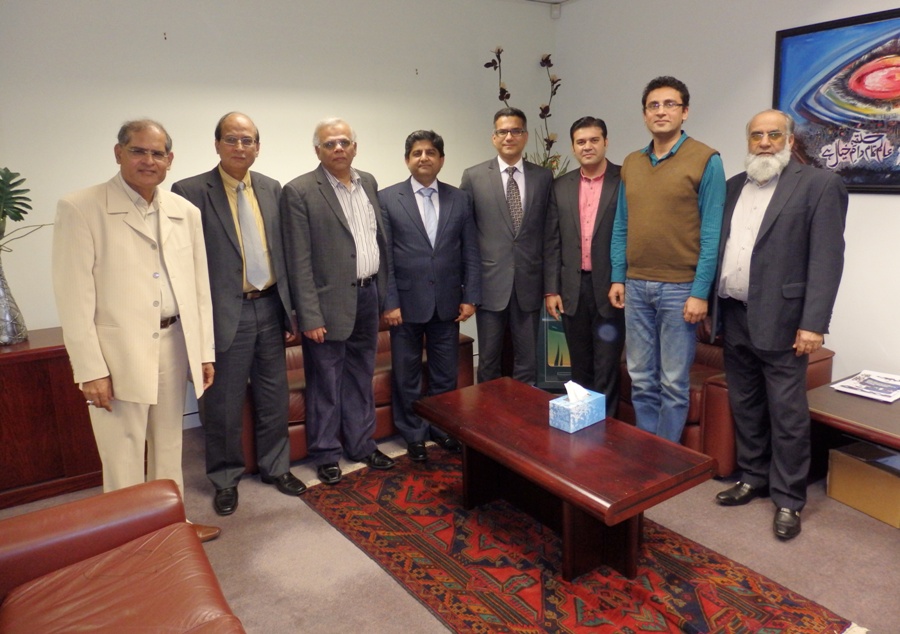 A Group Photo at the office of the Consul General of Pakistan Sydney