Sada-e-Watan Sydney ™
sadaewatan@gmail.com
SAMAA CELEBRATED JASHNE BUZURG 2012 at the Auburn Town Hall Sydney
South Asian Muslim Association of Australia (SAMAA) celebrated its annual event, Jashne Buzurg 2012,on 14 April at Auburn Town Hall. More than 250 people, including a number of parliamentarians, representatives from aged care agencies, representatives from South Asian community organisations along with a large number of elderly & their families, volunteers and well wishers attended the event. Federal Minister for Ageing Hon. Mark Butler sent a message while those in attendance included Hon Laurie Ferguson, the renowned labor politician and federal MP, Shadow Minister for Ageing and Disability Services and Auburn MP Hon Barbara Perry, Shadow Attorney General and Shadow Minister for Justice Hon Paul Lunch, NSW Parliamentary Secretary for Transport and Roads MLC Hon John Ajaka representing NSW Minister for Ageing Hon Andrew Constance and Director of Geriatric Medicine at Prince of Wales Dr Gideon Caplan.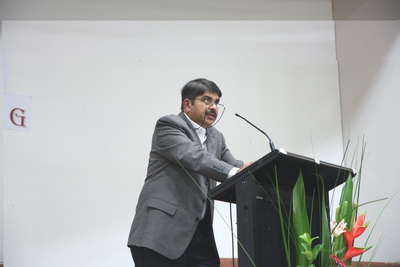 The event commenced with introductory remarks by MC Dr Mohammad Ali Khan and recitation of Holy Quran by Maulana Nazir ul Hasan Thanvi. Another MC Mrs Shaheen Firdose introduced several speakers.
Hon. Mark Butler in his message said that the South Asian Muslim Association continues to make a highly valued contribution to caring for the elderly of the South Asian Muslim community. He said Australia's multicultural policy- 'people of Australia' – published in February last year, recognises the breadth and diversity of Australian policy and reaffirms the Government's support for a nation which is culturally diverse and socially-cohesive. It also acknowledges that government services and programs must be responsive to the needs of our culturally diverse communities. In recognizing needs of ethnic communities, he said that organizations such as the South Asian Muslim Association of Australia have a unique insight into their community issues and concerns. The Association has a critical role in representing the views of the community.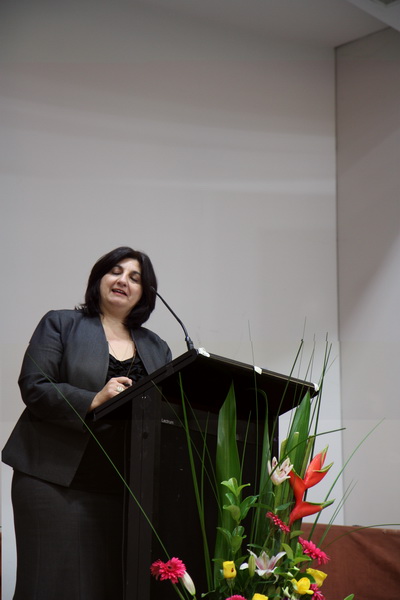 Hon Barbara Perry was very appreciative of SAMAA's effort on various fronts including SAMAA's role in coordinating with various agencies and service providers and congratulated SAMAA for achieving tax deductible status. She once again guaranteed full support from her office to SAMAA.
Hon Paul Lynch astutely pointed out that old age should be celebrated rather than looked at as a burden, while stressing the need for higher resources due to the rapid growth of our ageing population. He appreciated SAMAA's holding of workshops under Positive Ageing program, a program he had commenced when he was Minister for Ageing a few years back.
Hon. John Ajaka, representing Minister for Ageing Andrew Constance spoke of SAMAA's mission statement which aims to achieve evidence of Islamic spirit of love, compassion and charity in providing a range of services to the aged of South Asian Muslims in NSW that best meet the physical, spiritual, cultural and emotional needs of the individuals, their families and the Muslim community. He informed audience details of the Ageing Roundtable held late last year, saying that the development of the NSW Whole of Government Ageing Strategy will provide an opportunity to realise aspects of the O'Farrell Government's Social Policy Framework for smarter, stronger, healthier, safer environment to older members of our community.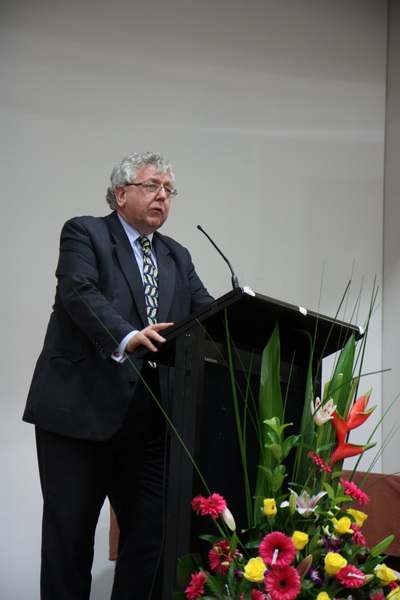 Hon. Laurie Ferguson assured SAMAA of his ongoing support and presented SAMAA's volunteering award to Rubinah Yasmin for excellence in volunteering. Rubinah was awarded for her contribution during series of workshops held last year.
The guest speaker, Dr Gideon Caplan, delivered a captivating talk on osteoporosis and falls amongst elderly. He spoke about risk factors, prevention, diagnosis, management of this critical health issue amongst elderly.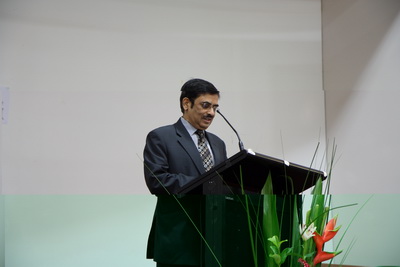 SAMAA official Mr Zahid Jamil briefed the audience about SAMAA's progress and programs over past year. He mentioned about successful holding of eight workshops in coordination with CareConnect under positive ageing grant 2011. He said that under SAMAA's benevolent services program, Sydney has been divided into seven regions, Wollongong being an additional region. Each region will have a volunteer coordinator who will arrange regular activities for local elderly with support of local volunteers.
Talking about SAMAA achieving tax deductible status, Zahid said that many major employers have the policy of matching donations of their employees. Thus if an employee donates a certain amount, the employer also donates the same amount to the same charity and thus the effective donated amount multiplies. You get tax deduction for your personal contribution and with your employer also donating, the charity receives an extra amount. He requested community members to consider it when donating to SAMAA.
He said that apart from two nursing homes which provide culturally appropriate care to our elderly currently, SAMAA would soon speak to a few more nursing homes in different regional areas to negotiate with them cultural specific services for our elderly. Once they agree SAMAA will enter into formal agreements with them.
He spoke about serious challenges in the aged care industry which is going through major changes. Aged care will now become the responsibility of the federal government. State government will spend some money on ageing issues but not on health care of aged people.
Mr Jamil also spoke about issues samaa faces at times due to our Islamic beliefs. Talking about recently available ClubGrant which is sourced from poker machine revenues in clubs, he said that some sources of funding may come from unethical sources which samaa would not accept on religious grounds. At times, we find ourself in a difficult situation and are unable to apply for certain funding due to ethical issues of Muslims.
Targeting the parliamentarians, Zahid Jamil sought their support in seeking appropriate help from various sources at local government, federal and state levels.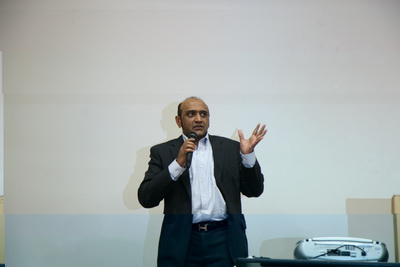 A skit by Fahmi Hussein amused audience while singers Shagufta Zia and Riaz Shah thrilled the audience with ghazals and songs. A popular SAMAA elderly Dr Noorjahan Begum and a well wisher Mrs Sarowath Husseini donated their art work to SAMAA which are used to raise funds. The gathering enjoyed delicious sub-continental cuisine. SAMAA members and volunteers helped in making yet another event highly successful.