Sada-e-Watan Sydney ™
sadaewatan@gmail.com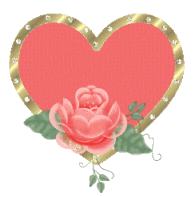 Young Writer Saman Shad honored in Pakistan
Saman Shad, the London based writer and playwright daughter of Ashraf Shad, was honored by Pakistan Academy of Letters when she visited Islamabad last month. Saman is recognized in London as one of the emerging playwright and his many plays were staged in different London theatres. She also writes for Silver Street, the long running drama series of BBC Radio.

Saman has recently won an award by Penguin, the famous book publishers, who also published her short story "The Last Mouthful" in its recent collection.

The mother of Saman, Dr. Kaneez Fatima Shad informed Sada-e-Watan that the Pakistan Academy of Letters organized an evening where a large number of local English writers and poets participated and had a live discussion with Saman on the latest literary trends in the west, especially in context of the recent global occurrences.

Iftikhar Arif, the Chairman of the Academy, paid rich tributes to the young writer saying it's a big achievement for an Asian writer to be recognized within the mainstream English literary establishment.

Dawn, Nation and major Urdu newspapers gave the large coverage of the event and Radio Pakistan broadcasted her special interview.