Sada-e-Watan Sydney ™
sadaewatan@gmail.com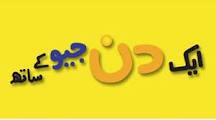 PAA hosted a Dinner for Suhail Warraich & Munir Ahmad Khan
(Coverage by: Syed Zafar Hussain,Editor-in-Chief Sada-e-Watan Sydney)
Leading Journalist Mr. Suhail Warraich and Famous Leader of PPP Punjab Mr.Munir Ahmad Khan was on Private Visit of Australia.They fly from Lahore to Western Australia where they attended a Wedding of one close family member.In Perth Prof.Zarrin Siddiqui arranged a evening with them. A large number of Australian Pakistanis attended the evening and have a chance to discuss Pakistan's current political situation with Mr.Munir Khan and Suhail Warraich.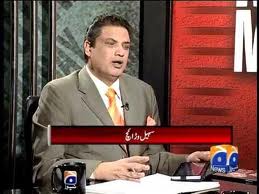 From Perth,Sister of Dildar Pervaiz Bhatti Shahzadi Samar Rukh and Prof. Zarrin Siddiqui informed Syed Zafar Hussain about the short trip of Sydney by Mr.Suhail Warraich & Mr. Munir Ahmad Khan.Syed Zafar Hussain request to Mr.Iftikhar Rana for arrange a Dinner in the Honour of both respectable guests.Mr. Iftikhar Rana, President Pakistan Association of Australia hosted a dinner on the evening of Sunday, 3rd June 2012 at the Spice of Life Restaurant Harris Park Sydney. The evening was attended by famous local personalities.The General Secretary Pakistan Association of Australia Mr.Ashraf Chohan was MC of the evening.
Mr Iftikhar Rana President PAA welcomed Mr.Suhail Warraich and Mr. Munir Ahmad Khan on behalf of the Pakistani community living in Australia. The Chief guest Mr. Suhail Warraich addressed the gathering about the current political situation of Pakistan.He also answered questions from the audience.The evening concluded with delicious dinner which was prepared by the professional chefs of Spice of Life. Sada-e-Watan Sydney would like to thank Pakistan Association of Australia for organising a wonderful evening with Leading Journalist Mr. Suhail Warraich and Famous Leader of PPP Punjab Mr.Munir Ahmad Khan.

Mr.Munir Ahmad Khan is well-known leader of Pakistan People''s Party.He is Secretary General PPP Human rights.Mr. Munir Ahmad Khan is personal Friend of Syed Zafar Hussain for more than 30 years.Mr.Munir Ahmad Khan is very close with top Leadership of Pakistan People Party.Mohtrama Benzair Bhutto was impress from the services, achievement and struggle of Munir Ahmad Khan and she was calling him publicly "Munir Bhai".
Suhail Warraich is a top level Pakistani journalist, television host, analyst and media personality. He is a host of the GEO TV Programs aik Din GEO kay sath and Meray Mutabiq .
Also Mr. Warraich is the author of some books like "Ghadaar Koun". Mr. Suhail Warraich is known for his sarcastic speaking tone and humour; he has conducted interviews with a number of high-profile celebrities and political figures including MQM Quaid Altaf Hussain, Akbar Bukti, Farooq Laghari,Mian Nawaz Sharif, Shazia Khushk,Fakhar Imam,Javed Hashmi, Shahzad Roy,Dr. A Q Khan,Shahid Afridi, MEERA,Junaid Jamshed.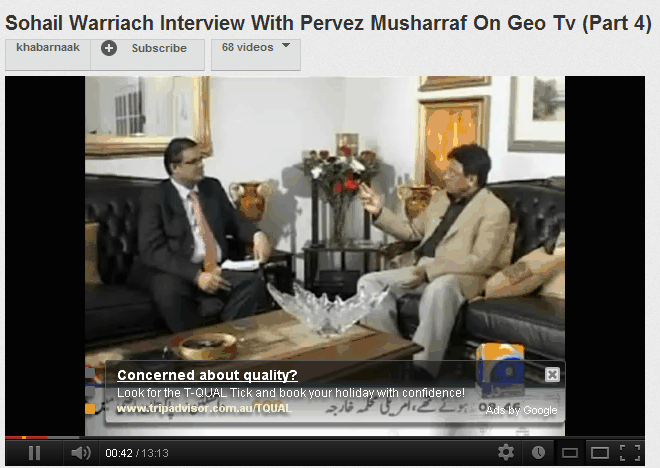 Former President Pervaiz Mushraff,Sheikh Rashid,Wasim Akram,Dr.Tahr ul Qadri,Atif Aslam,Malik Ghulam Mustafa Khar, Imran Khan and many others.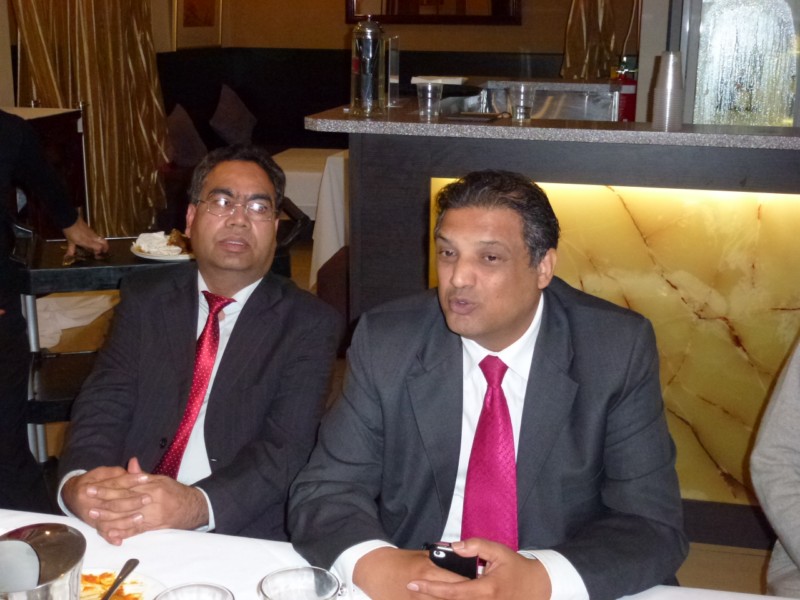 Mr.Suhail Warraich speaking during the Sydney dinner hosted by Pakistan Association of Australia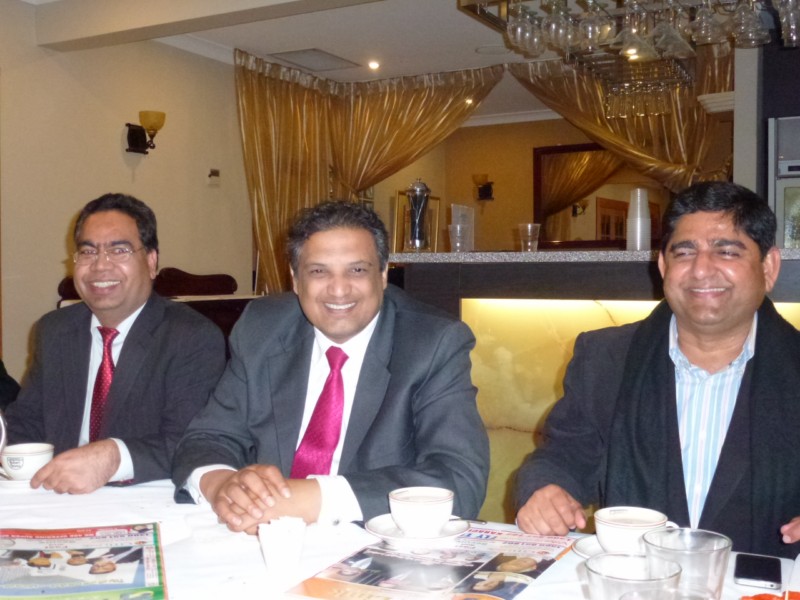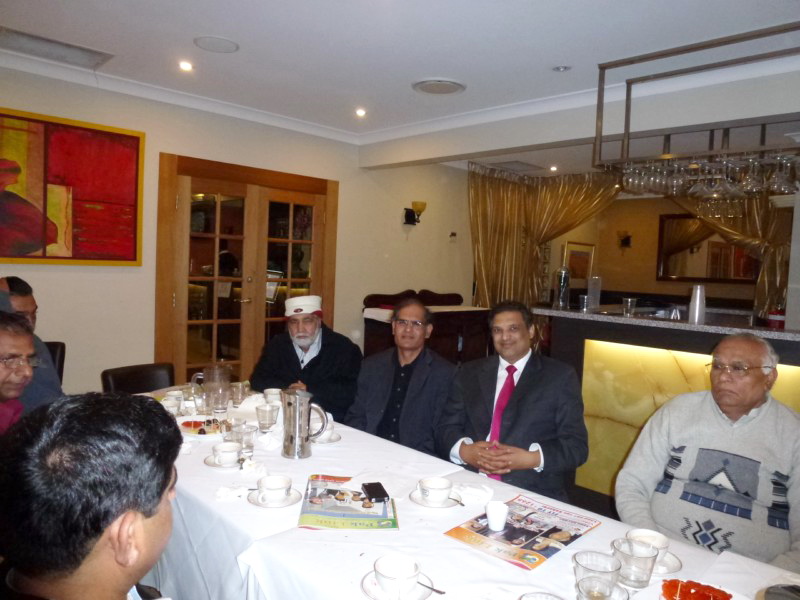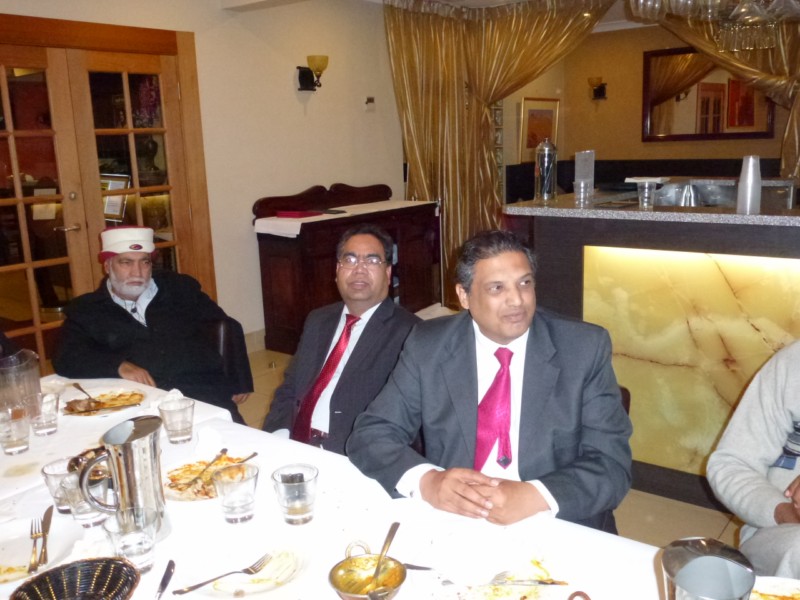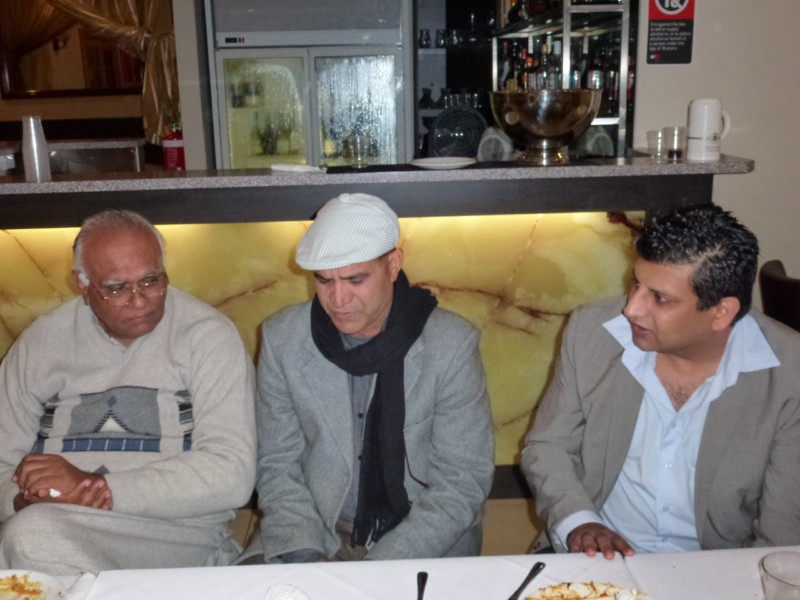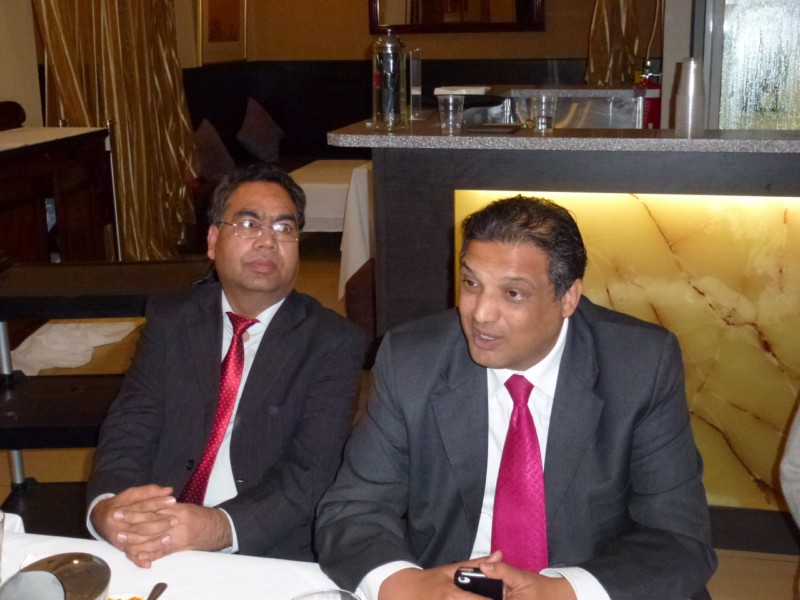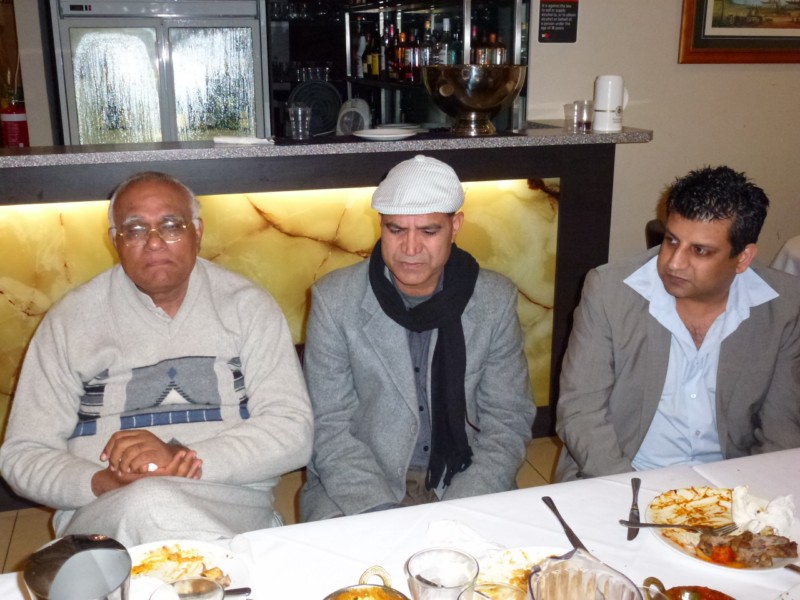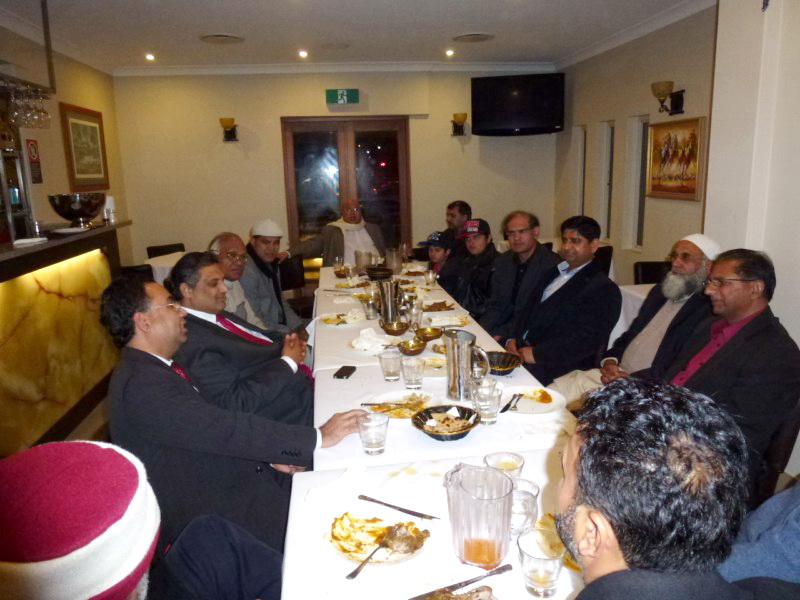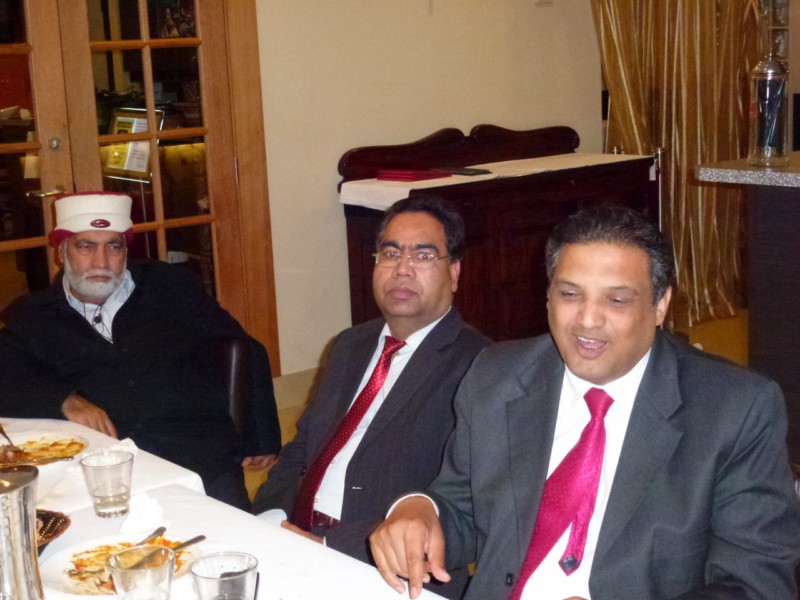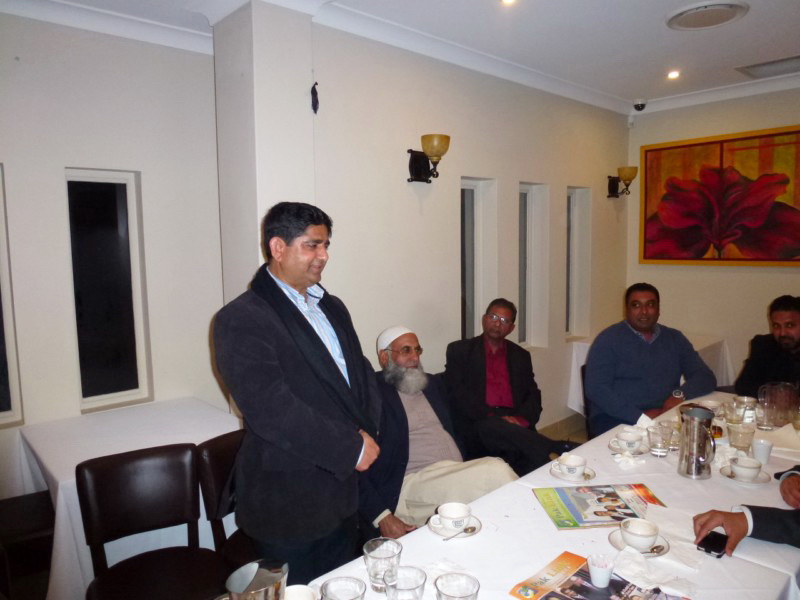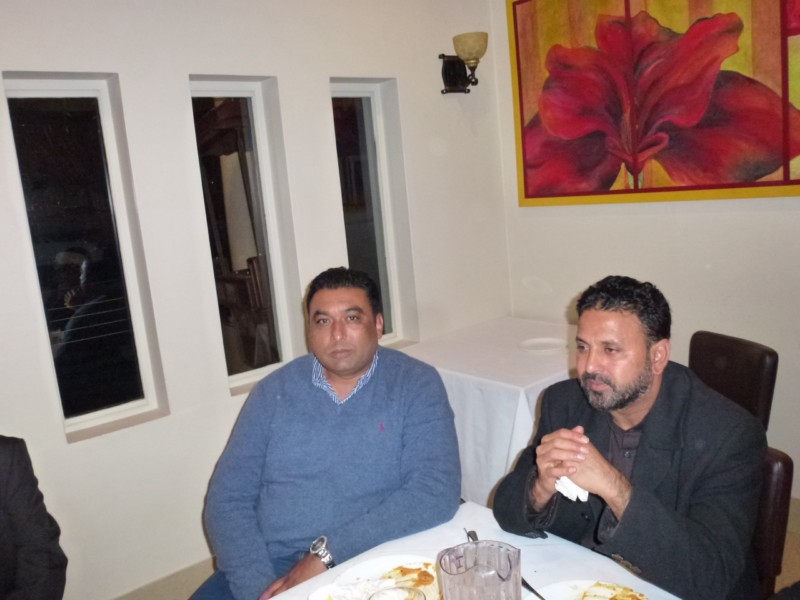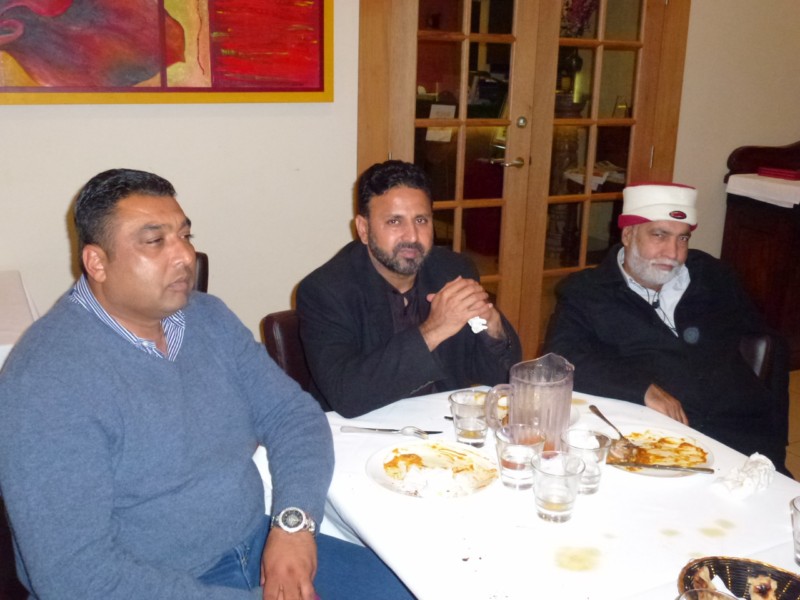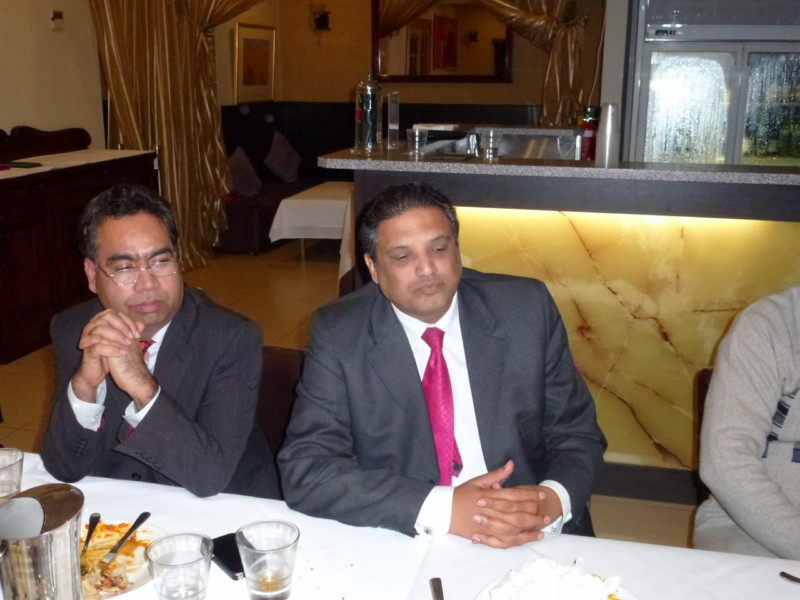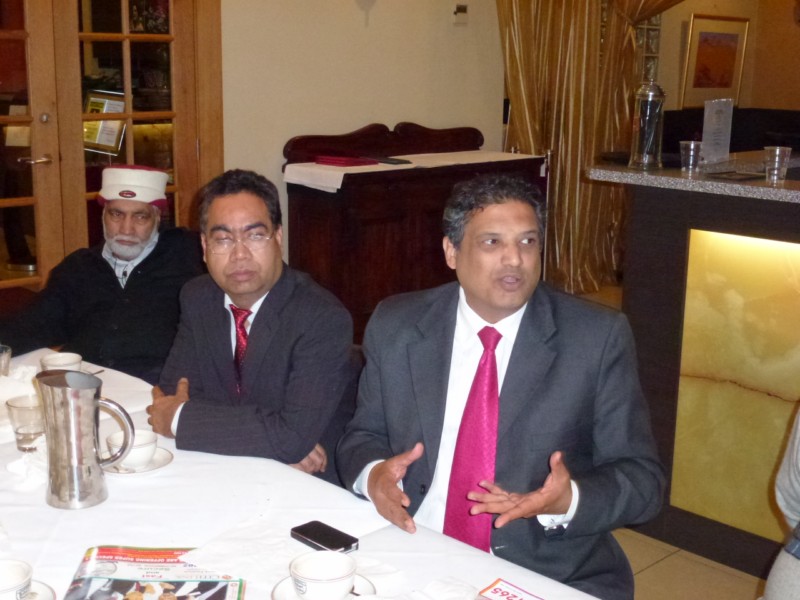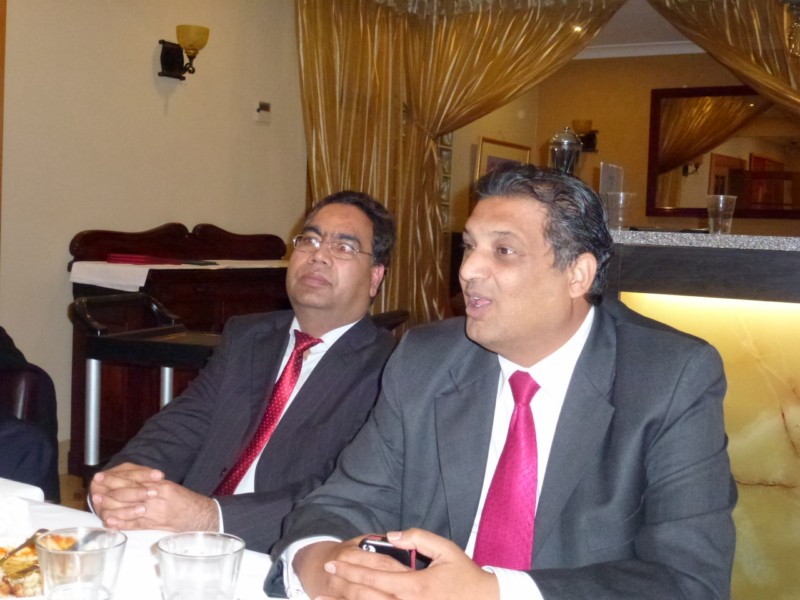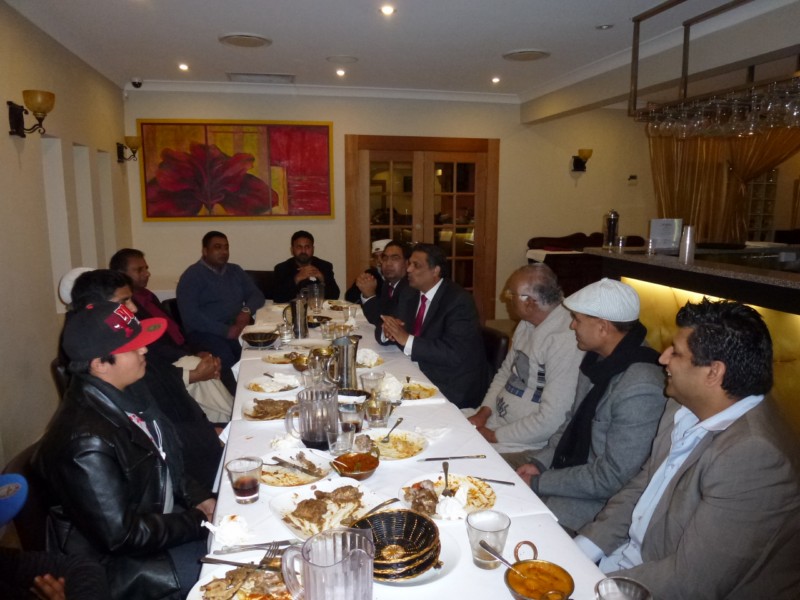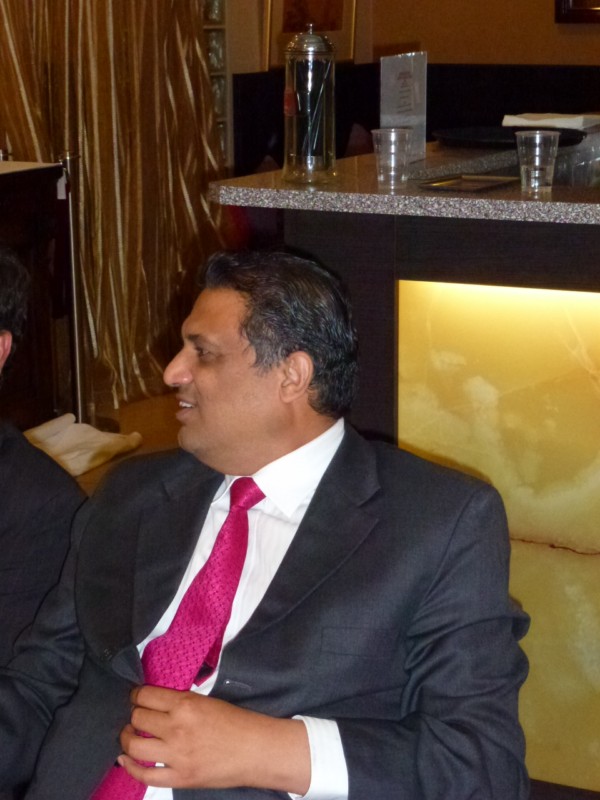 Syed Zafar Hussain and Mr.Iftikhar Rana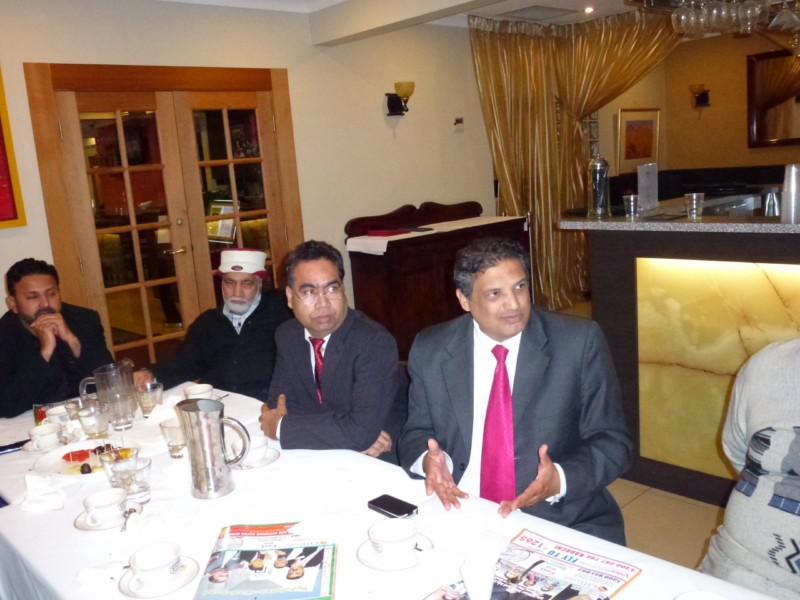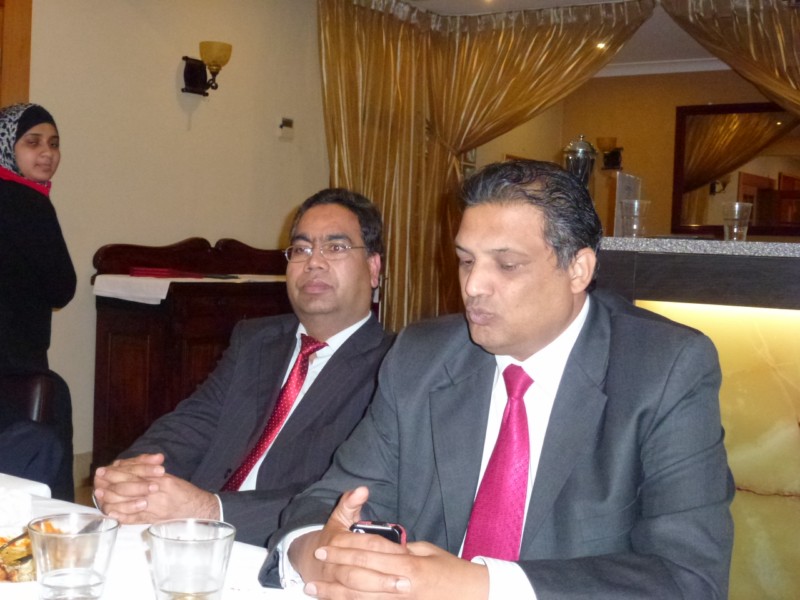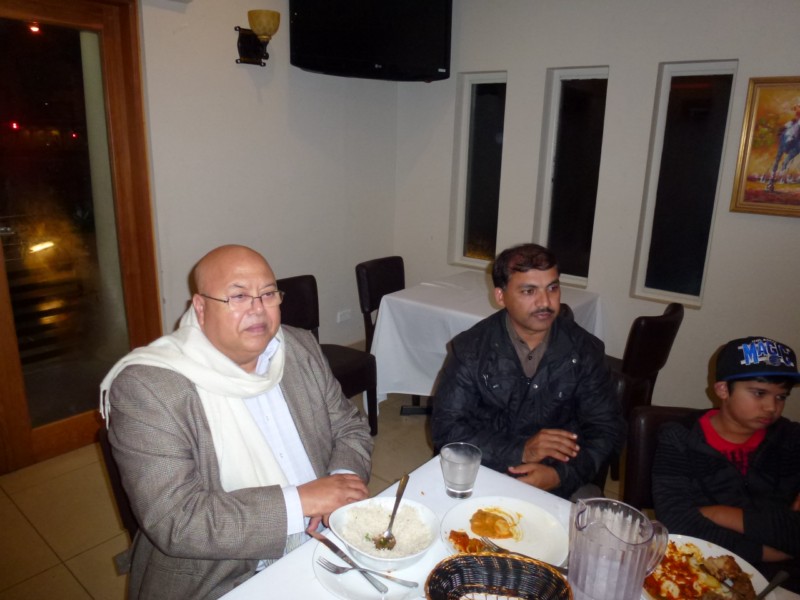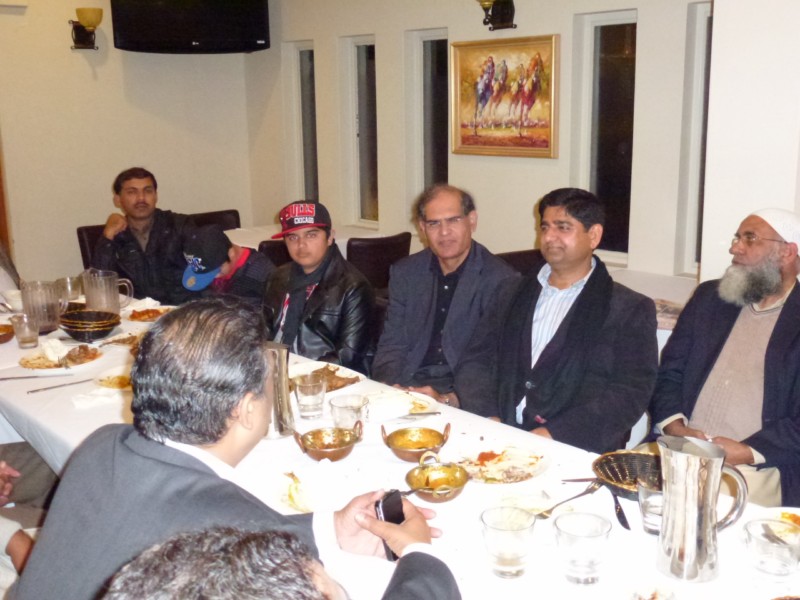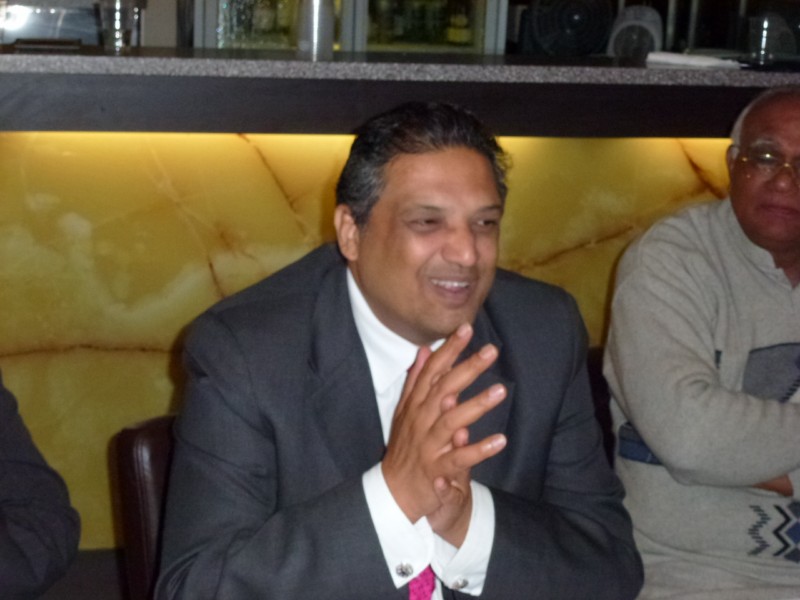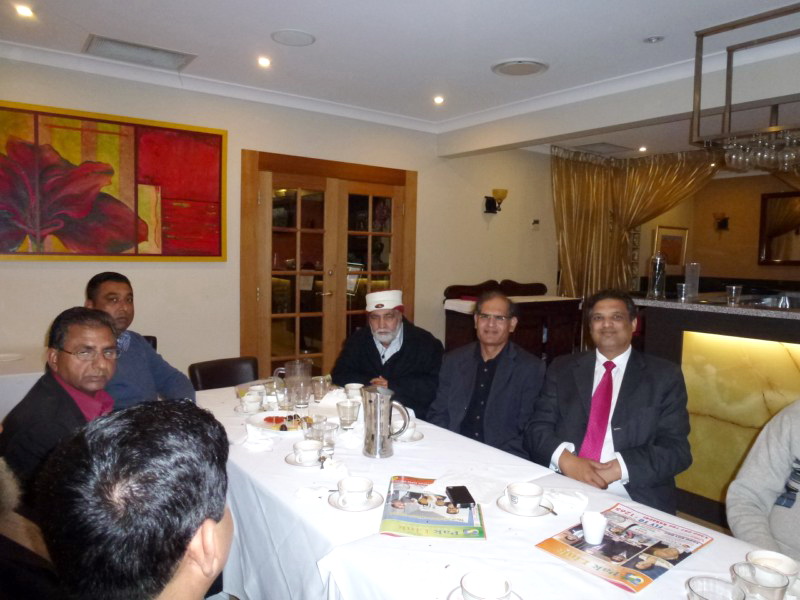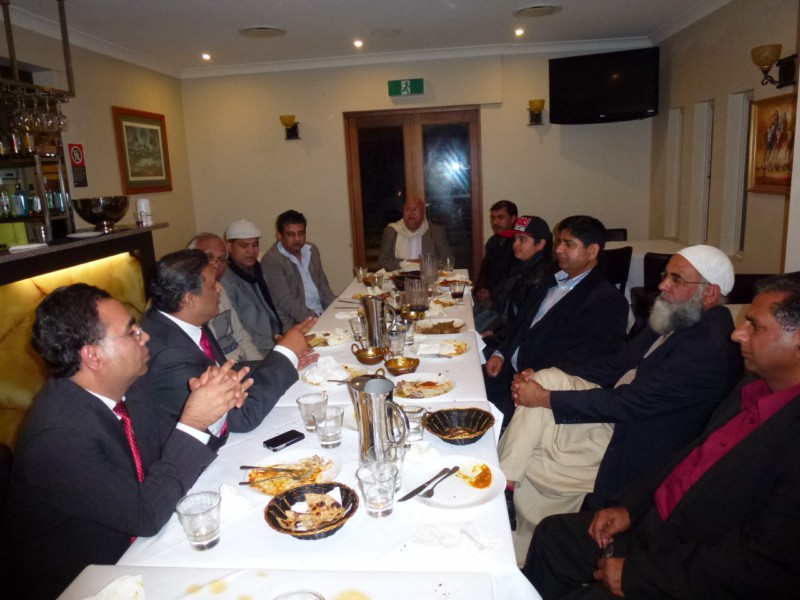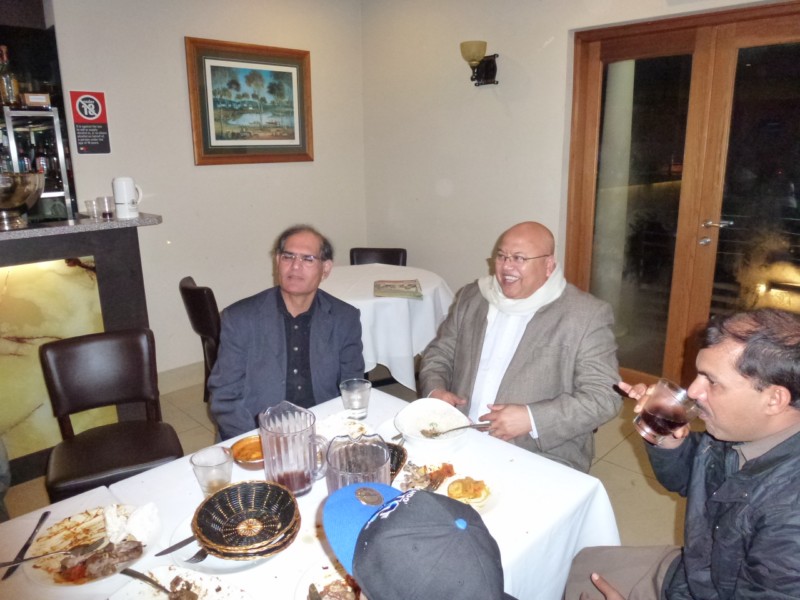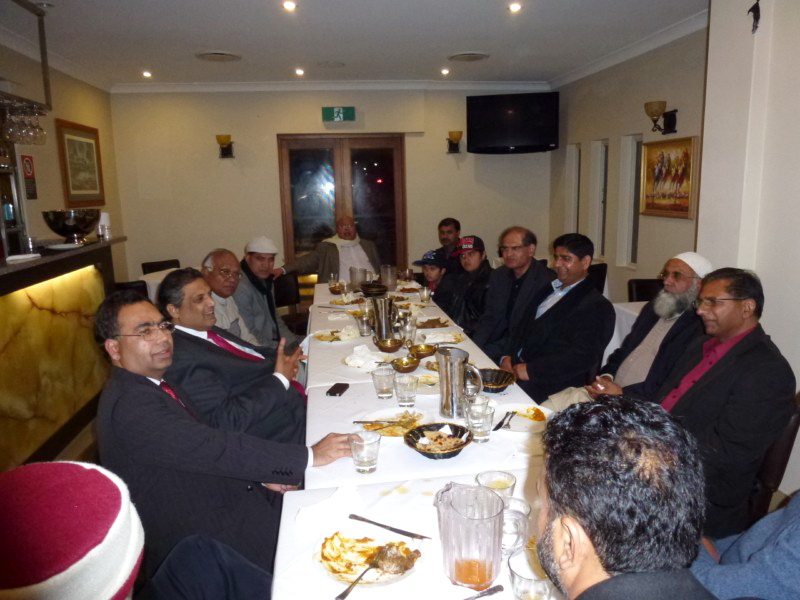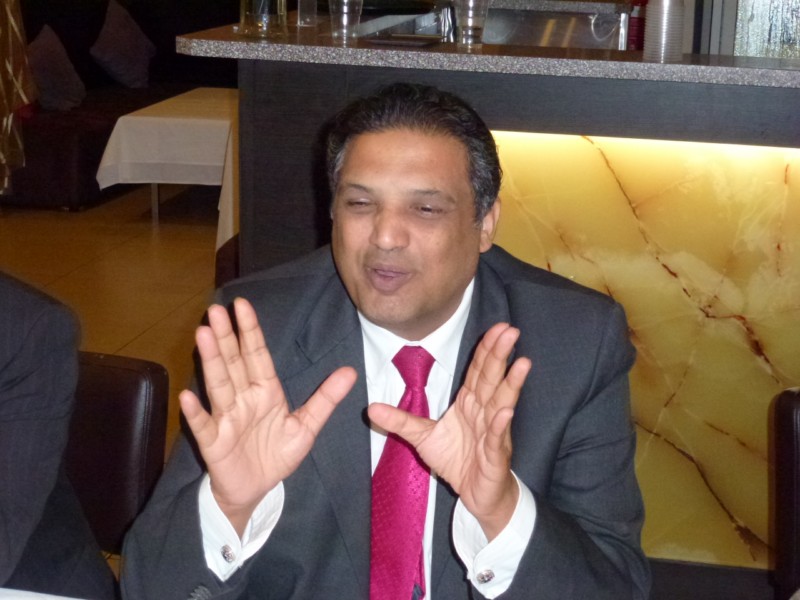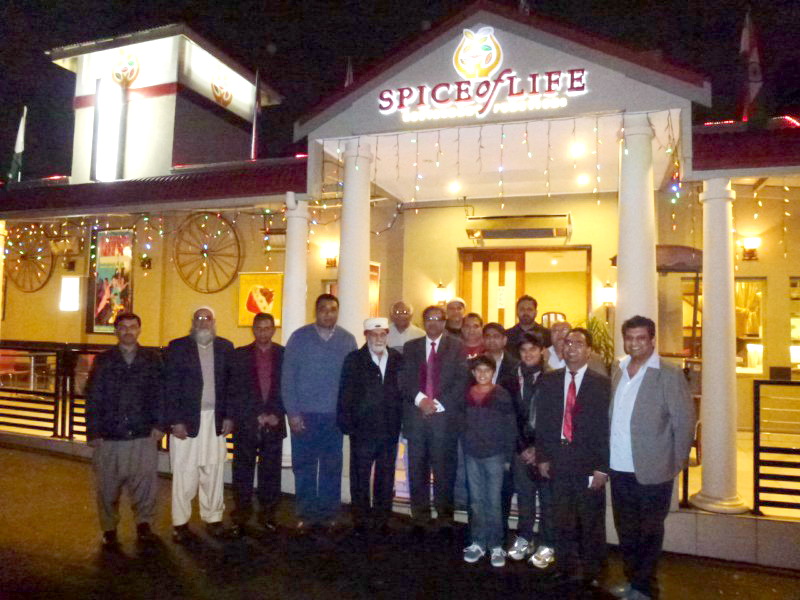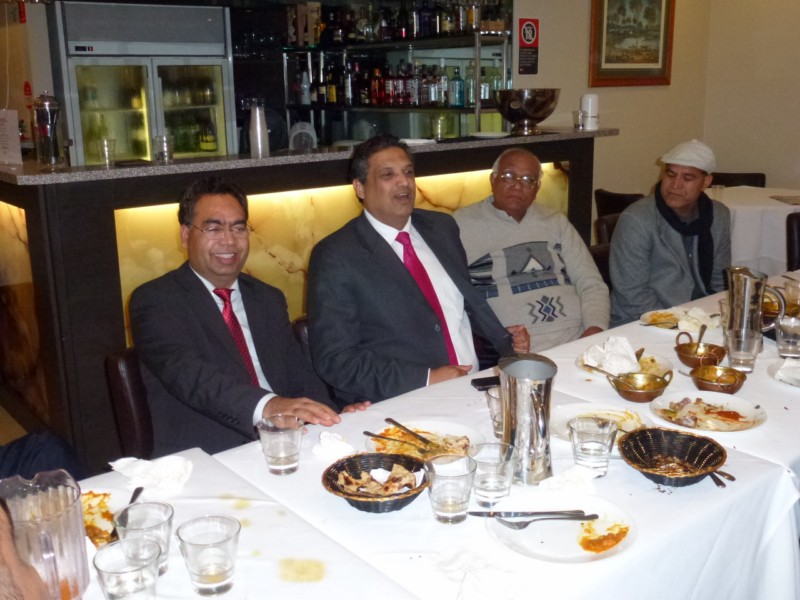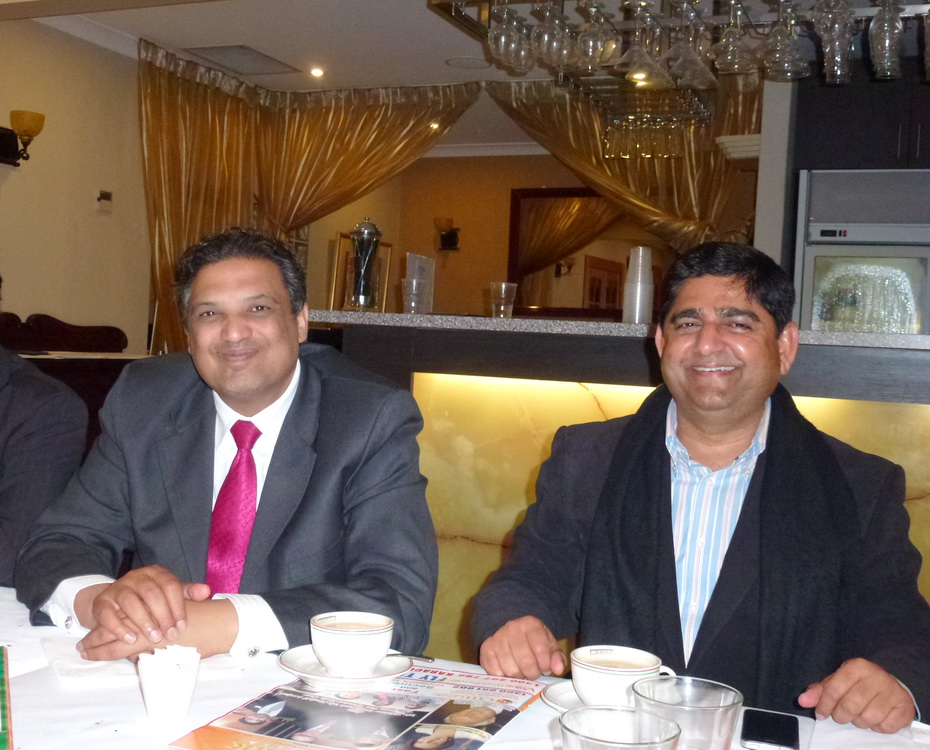 Chief Guest Mr.Suhail Warraich and host Mr.Iftikhar Rana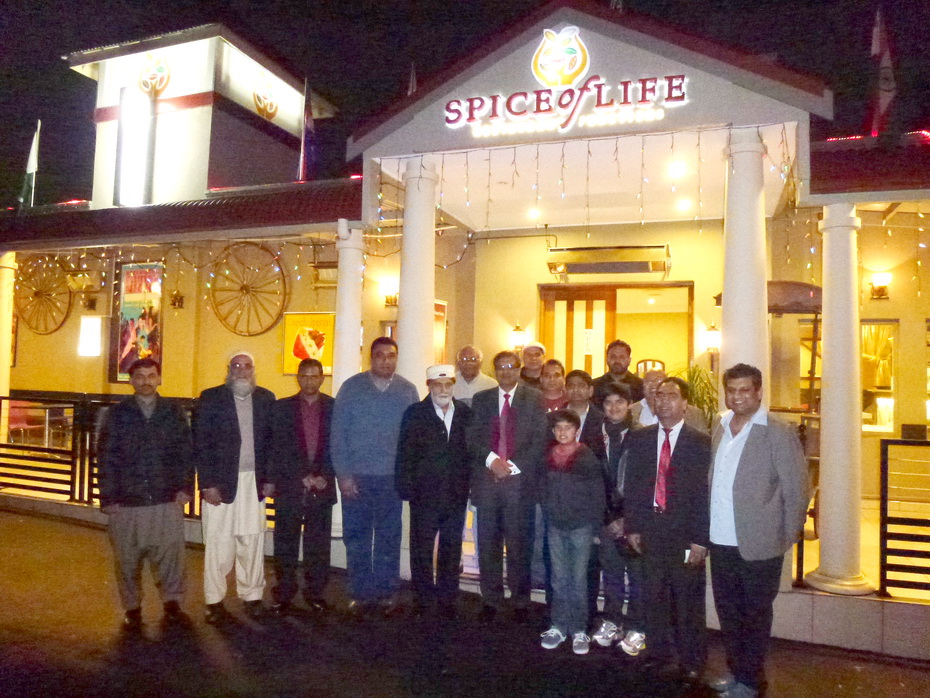 A GroupPhoto with Mr.Suhail Warraich at the famous Indian/Pakistani Restaurant Spice of Life,Harris Park Sydney