Sada-e-Watan Sydney ™
sadaewatan@gmail.com










United Indian Associations Celebrates Seniors Forum at Granville Town Hall Sydney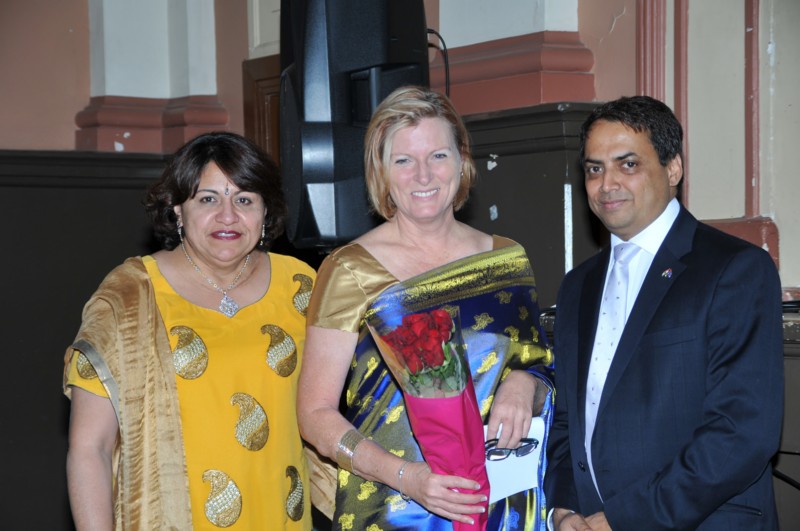 United Indian Associations Celebrated NSW Seniors Week with a Seniors Forum which was held at Granville Town Hall Sydney on Saturday 24 March 2012.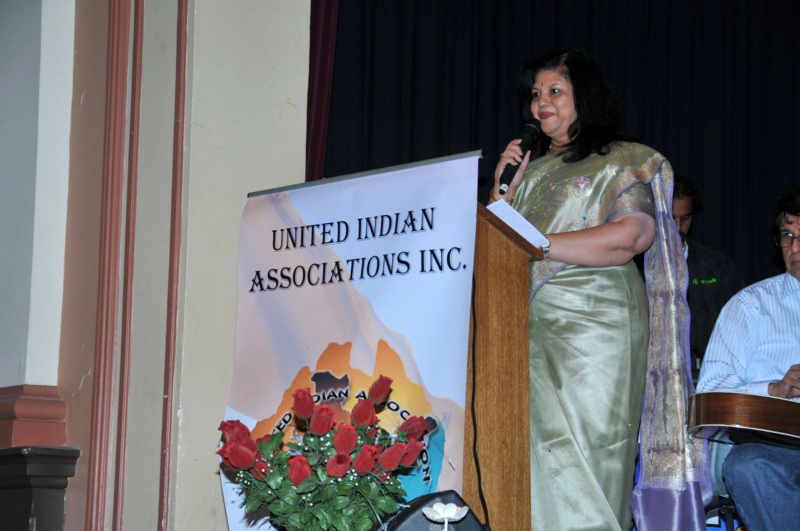 Mrs Sumati Advani, Chair of the Forum Organising Committee, welcomed the participants and said that this Forum is an opportunity for us to acknowledge the great contribution seniors make to family, friends, workplaces and their communities. Older people have skills, experience and knowledge that are vital to the productivity and the wellbeing of our community. She said that the Theme for Seniors Week Celebrations is – Live Life. A happy and healthy ageing population can contribute knowledge, experience and skills to the community and to the workforce. This in turn places less demand on social and health services and provides positive role models for younger people.

Mrs Advani highlighted that caring and planning for our ageing population is one of the major challenges facing us today. United Indian Associations has participated in the state-wide planning process by making a submission to the Department of Ageing highlighting the specific issues faced by the Australian Indian Community, particularly highlighting the challenges faced by the Australian Indian Seniors on bridging visas. Mrs Advani urged the government representatives present to ensure that the specific needs of those from Culturally and Linguistically Diverse Backgrounds are taken into account in the forward planning, particularly the needs of those who have come here late in their lives. She highlighted the plight of those who were unfortunately confined to nursing homes where language and cultural differences resulted in even greater isolation and put significant burden on children with caring responsibilities trying to compensate for this gap.

Mr Amarinder Bajwa, President of UIA, highlighted the activities of UIA for the community development, extending support to the disadvantaged sections of the community as well as helping the people in need. UIA has been in the forefront to raise the issues concerning the communities it represent at various levels of the government. Mr. Bajwa stressed the need of financial help from the governments to carry on its activities and programs to help the members of the community that need help from time to time.

Consul General of India, Mr Amit Dasgupta's key message to the community was "Forums like these accorded the possibility for the community to work, in consultation with the seniors, to identify how their quality of life may be improved. It is our collective responsibility to recognise, with humility, the extraordinary role played by seniors in our own personal lives, as also the life of the community. Any action we take to make our seniors feel wanted, loved and cared for, is something all community members should aspire towards".

Hon Andrew Constance, Minister for Aging and Disability Services acknowledged the presence of his counterpart Hon Barbara Perry, Shadow Minister for Aging and Disability Services and said that important issues such as the provision of services and quality care of Seniors and Disabled were best addressed through a bi-partisan approach. He acknowledged the significant contribution of Seniors particularly in the area of volunteering and said that Seniors are providing a great example to future generations by living life with dignity and respect.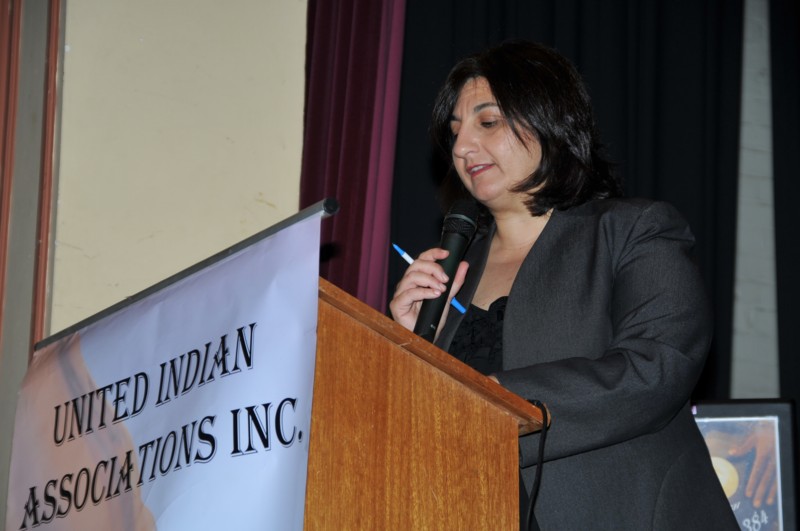 Hon Barbara Perry, Shadow Minister for Aging and Disability Services congratulated UIA for holding the annual Women's & Seniors Forums. She acknowledged the continued efforts made by UIA to support the Indian Community and to address their various needs. She said that the seniors were the bedrock of the community and provided valuable support through childminding, volunteering and caring for family members. Their contribution embodies great wealth in economic and humanitarian terms. She acknowledged UIA's submission to the Department of Ageing and said that she looked forward to working with UIA to address the issues raised therein.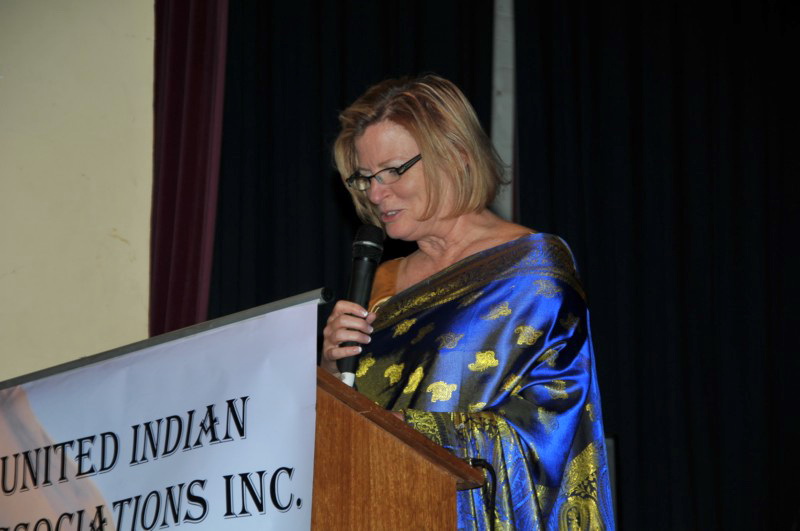 Ms Julie Owens, Federal Member for Parramatta, highlighted the various initiatives introduced by the Federal Government to address the financial needs of the seniors. One of the issues she highlighted was that many migrants tend to have lower superannuation when they retire particularly those who have migrated later in their lives and have not had the opportunity to contribute from their early working years. She encouraged them to take advantage of the tax benefits introduced which will enable them to catch up through additional contributions per year. She also informed the audience about the internet kiosk introduced in Parramatta where members of the community can improve on their computer skills.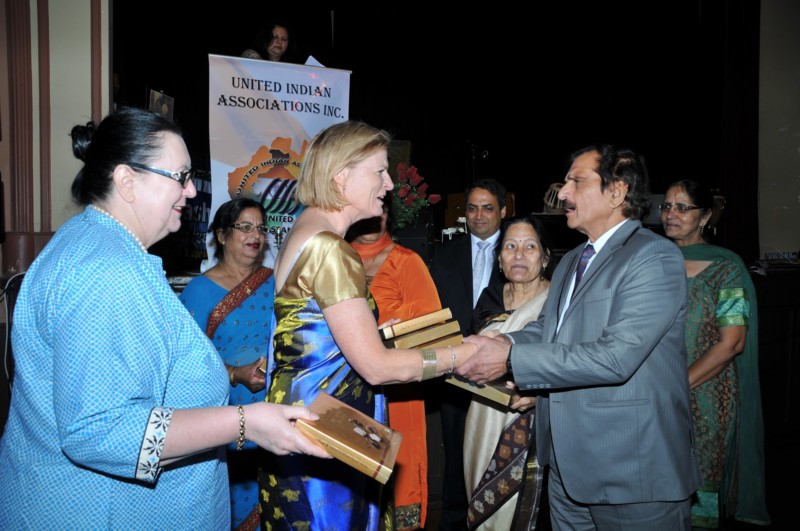 Presentations were also made by Hon Amanda Fazio, Opposition Whip in NSW Legislative Council, Mr Tony Issa, MP for Granville, Mrs Aruna Chandrala, President of Global Women's Network, Mr Purshottam Arora visiting Yoga teacher and Mr Dave Passi representing Indian Seniors Group, Hornsby.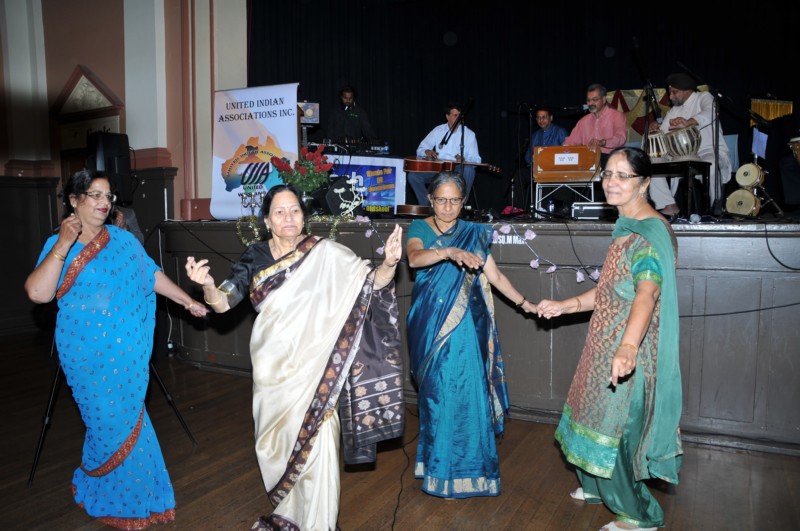 Participants were entertained with Bollywood Golden Hits and Bollywood dances performed by Band Bajja Group. Lots of door prizes were won. Participants also enjoyed a delicious lunch provided by Billu's.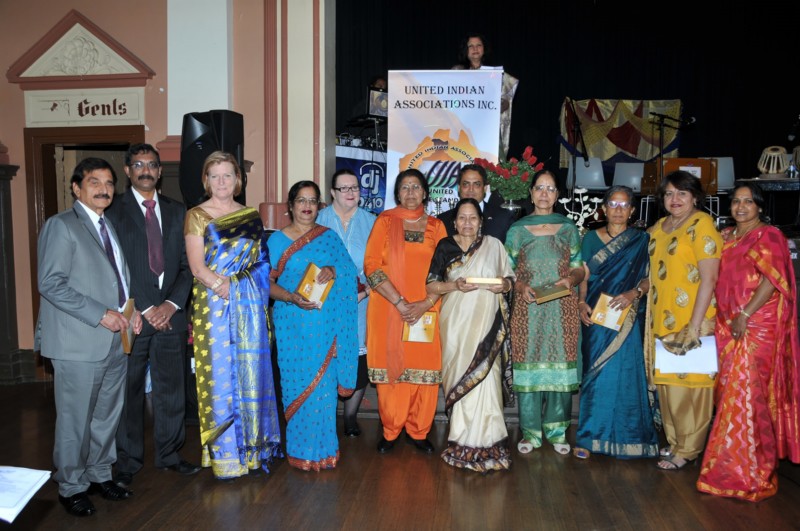 This year's UIA Senior's Forum Organising Committee consisting of Mrs Sumati Advani (Chair), Mrs Anita Prabhu, Mrs Shalini Ponnaiya and Mrs Bhagya Shankar acknowledges the considerable support provided by the executive committee members of Global Women's Network, Mrs Aruna Chandrala, Mrs Sapna Shah, Ms Shobha Ingleshwar, Mrs Madhu Chaudhuri and Mrs Enu Raheja Narula.