Sada-e-Watan Sydney ™
sadaewatan@gmail.com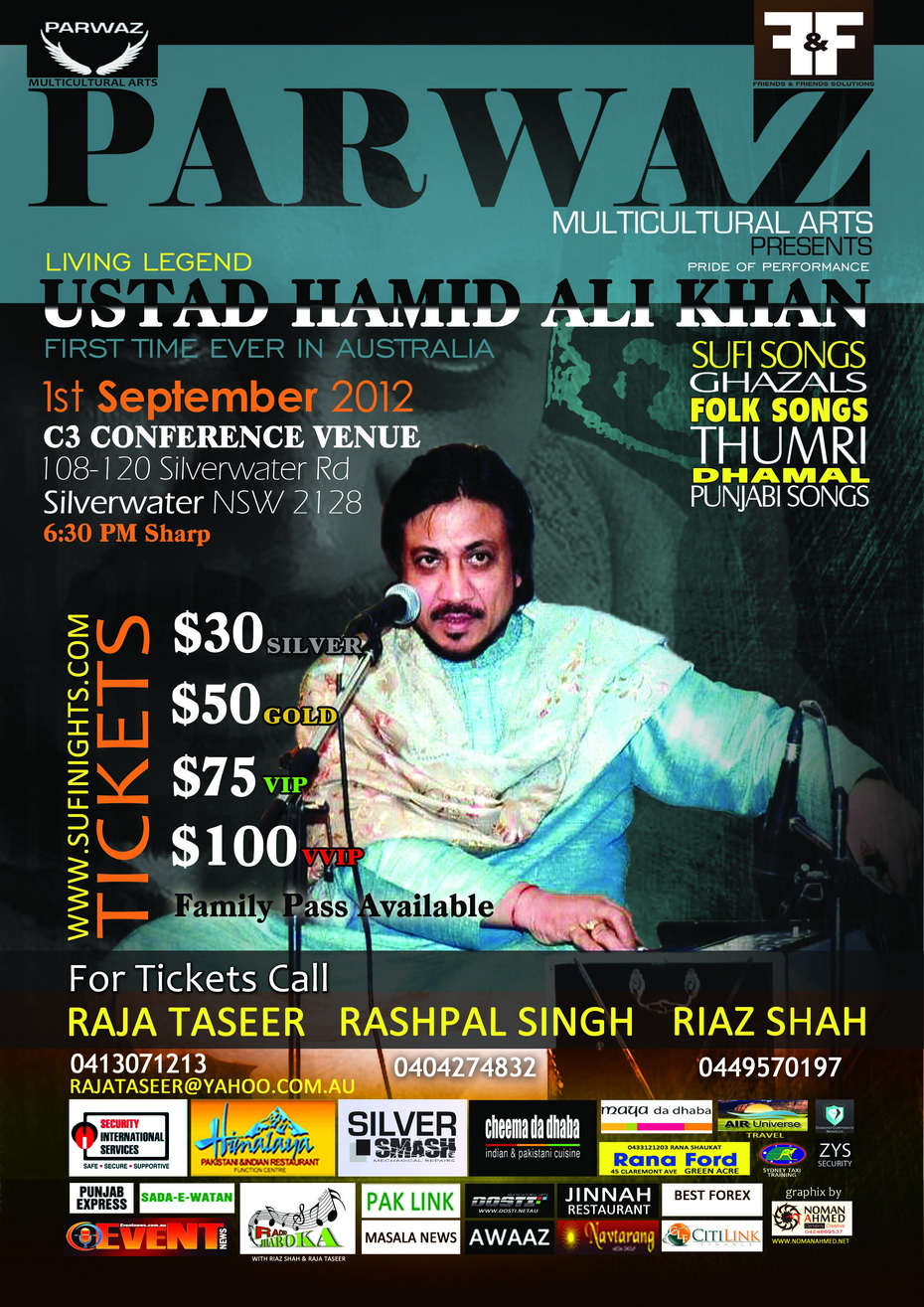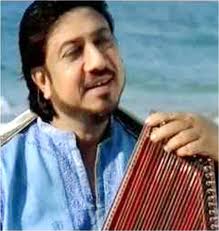 Hamid Ali Khan
Hamid Ali Khan is a Pakistani classical singer.He belongs to the legendary Patiala gharana.He is considered to be one of the Last Great Patiala Legends. He represents an era of "Pure" Music. He is one of the most sought after classical singers in [Pakistan].
Ustad Hamid Ali Khan was born in 1953. Being a distinguished representative of the Patiala Gharana, Ustad Hamid Ali Khan Saheb is one of the finest exponents of Ghazal and classical singing alike. He is considered to be the leading example of one of Hindustani music's most famous traditions of classical singing. He has released several records and besides performing with other famous Indian artists, he has also collaborated with many UK based international artists, some of the recent ones being Partha Sarathi Mukherjee (Tabla) and Fida Hussain (Harmonium). With his voice, Ustad Hamid Ali Khan possesses a gift which only few other contemporary singers in the Indian subcontinent possess
Hamid Ali joins his brother, Amanat Ali Khan, by also winning the Pride of Performance Award, presented by the government of Pakistan.
Hamid Ali Khan was presented several awards for lifetime achievement in the field of Classical music in his tour of India in 2007. He is one of the only Pakistani Artists to have won the Presidential Award on more than once occasion. After the Death of Amanat Ali Khan and poor health conditions of Ustad Fateh ALi Khan, Ustad Hamid ALi Khan is considered by many to be the last of the Great Patiala Legends.
Hamid Ali Khan is married. His sons Nayab Ali Khan, Walli Ali Khan and Inam Ali Khan are currently following in his footsteps and have created their own band called "RagaBoyz". The band is creating a blend between classical Patiala style singing, and modern beats.
Hamid Ali Khan has toured almost every inch of the globe, showcasing his unique vocal ability. He has done several events in India, Europe, Middle East , Australia, and the North America. In early 2010 Hamid ALi Khan did an amazing 29 shows in the United States market. The Tour was arranged by StarDreamz Entertainment and Pakistani Media Giant ARY Digital.