Sada-e-Watan Sydney ™
sadaewatan@gmail.com


"United Indian Association Celebrates International Women's Day 2012" at Parramatta Town Hall Sydney
International Women's Day (IWD) is celebrated globally on March 8 every year to inspire women and celebrate their achievements and to pause, re-evaluate and contemplate those areas of women's lives where more needs to be done. United Indian Associations of NSW marked the day with its annual Women's Forum which was held at Parramatta Town Hall, Parramatta.
Mrs Sumati Advani, Chairperson of the UIA Women's Steering Committee welcomed the participants and highlighted that this year's IWD theme of Connecting Girls, Inspiring Futures aligns with the key objectives of the UIA Women's Forum which are:
• To provide information to women, especially new migrant women to enhance their awareness about the settlement support services and different community facilities available.
• To create a platform for interaction between women so they can be part of a peer support network so that they can learn from each other and help each other.
• To acknowledge and celebrate the achievements of Australian Indian women.
• To act as the facilitator with the Indian and Australian governments to assist women in distress.
Mr Amarinder Bajwa, President of UIA highlighted the activities of UIA in support of women as well as need for the communities to come forward and support the organization to deliver the outcomes for the women in need. Mr. Bajwa applauded the efforts of the women steering committee and continued support for the women in distress.
This year's celebrations included felicitation of three leading Australian Indian Women who have excelled in their individual field making a positive contribution to the country we now call home:• Sheba Nandkeolyar was recognized for her achievements in the field of Business. Sheba is CEO of Multicall Connexions, Director of the International Advertising Association (Australian Chapter), Vice President of the Australia India Business Council NSW and Chair of AIBC Women in Business Chapter, and Founding Chair of the Multi-Cultural Communications Council. Utilizing her innate interpersonal skills, Sheba continues to build sustainable relationships with industry partners, and key government and international blue chip agencies. Sheba is frequently requested to speak for university and business school addresses and she has been the recipient of numerous National and International Marketing awards. In 2011, she won the Gold Effie Award (Multicultural/Indigenous).
• Rekha Rajvanshi was recognized for her contribution in the field of Education. Rekha is the first runner-up of the Australian Institute of Interpreters and Translators (AUSIT) Excellence Awards for her translation of The Dreaming project from English into Hindi. The Dreaming stories are a renowned series of animated films based on Australian Aboriginal storytelling that have been maintained as a body of knowledge for over 40,000 years. They reveal an amazing array of lore, morals, nature and even the spiritual, through the tales of Indigenous Australians. Rekha provided the script for the thirteen most popular aboriginal animation films, which appeared in sub-titles and a voice-over. This is the first time since the Awards were instituted nationally in 2007, that a Hindi translator has won at the awards.
• Aishweryaa Nidhi, Artistic Director, Abhinay School of Performing Arts was recognized for her contribution in the field of Drama. Under her guidance, out of 65 Independent Theatre companies (ITC) proposals and 860 script entries, three of the plays by Indian writers from Abhinay School of Performing Arts have successfully made it to the top in the 2012 Short+ Sweet Festival recently held at King Street Theatre, Newtown, Sydney. Aishveryaa Nidhi, was nominated for Best Actress Award in Short &Sweet, Sydney 2009, (the biggest festival of 10 minute plays in the world), for her powerful performance in Mandragora. She is the recipient of Bronze (ARP) artist award at Short+Sweet Festival.
Sheba Nandkeolyar was the keynote speaker. Her main topic was YOU ARE WHAT YOU THINK. Are you in REVERSE GEAR or FORWARD GEAR? Sheba inspired the audience with an insight into her settlement experience and highlights of her career. Dr Shwetha Natarajan, Senior Resident Medical Officer in Critical Care, Westmead Hospital provided valuable information on Women's Health and clarified several Medical Myths. Ana Kostoska, Senior Manager Women's Communities and Partnerships, Commonwealth Bank highlighted the various initiatives that have been put in place by Commonwealth Bank to support women in business.
Mr Tarun Kumar, First Secretary, High Commission of India informed the audience of the various schemes to assist women in distress and congratulated UIA on the support and assistance it has provided in this area. He gave examples of areas of distress such as where a woman married to overseas Indian, is abandoned even before accompanying her husband to Australia, a woman ill-treated by her husband in Australia and either forced to return or forcibly sent back to India and many cases, where the children are abducted or forcibly taken away from her. Mr Tarun Kumar said that he looked forward to working with the UIA Women's Steering Committee on the various issues affecting victims of distress.
Mrs Aruna Chandrala, past President of UIA and current President of the newly formed Global Women's Network (GWN), highlighted that GWN activities will complement and support the activities undertaken by UIA Steering Committee. She highlighted the various roles a woman plays from being a mother, wife, sister, daughter always sacrificing her own needs and being a pillar of support to the whole family so that they can grow and prosper. She expanded on the aims and objectives of the Global Women's Network and encouraged the participants to join GWN so that even more can be done to help Australian Indian women in need.
Dignitaries who attended the forum were: Ms Julie Owens, Federal MP for Parramatta, Dr Geoff Lee, State MP for Parramatta representing Hon. Victor Dominello, Minister for Citizenship and Communities and Hon. Linda Burney MP - Deputy Leader of the Opposition and Member for Canterbury, representing the Leader of the Opposition, Hon John Robertson.
Mrs Anita Prabhu, President of Konkani Association of Australia, excellently moderated the Forum challenging the audience with a quiz about high achieving women.
Raffle Prizes were proudly donated by Global Women's Network and Billu's Eatery, Harris Park.
The audience was entertained with a cultural program coordinated by Mrs Shobha Ingleshwar and Mrs Bhagya Shankar.
Mr Renga Rajan, Secretary UIA, delivered the Vote of Thanks to sponsor Select Insurance – Mr Vijay Raj, Billu's at Harris Park Sydney NSW
This year's UIA Women's Steering Committee consisting of Mrs Sumati Advani (Chair), Mrs Anita Prabhu, Mrs Shalini Ponnaiya and Mrs Bhagya Shankar acknowledges the considerable support provided by the executive committee members of Global Women's Network, Mrs Aruna Chandrala, Mrs Sapna Shah, Ms Shobha Ingleshwar, Mrs Madhu Chaudhuri and Mrs Enu Raheja Narula.
A Seniors' Forum will be held on Saturday 24 March 2012 at Granville Town Hall, 10 Carlton Street, Granville Sydney to coincide with NSW Senior's Week celebrations. For further details please visit UIA website – www.uia.org.au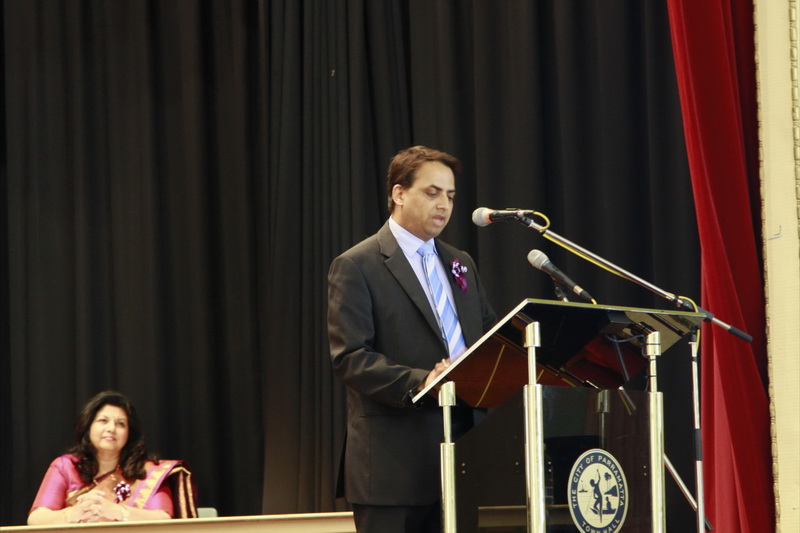 Mr Amarinder Bajwa,President of UIA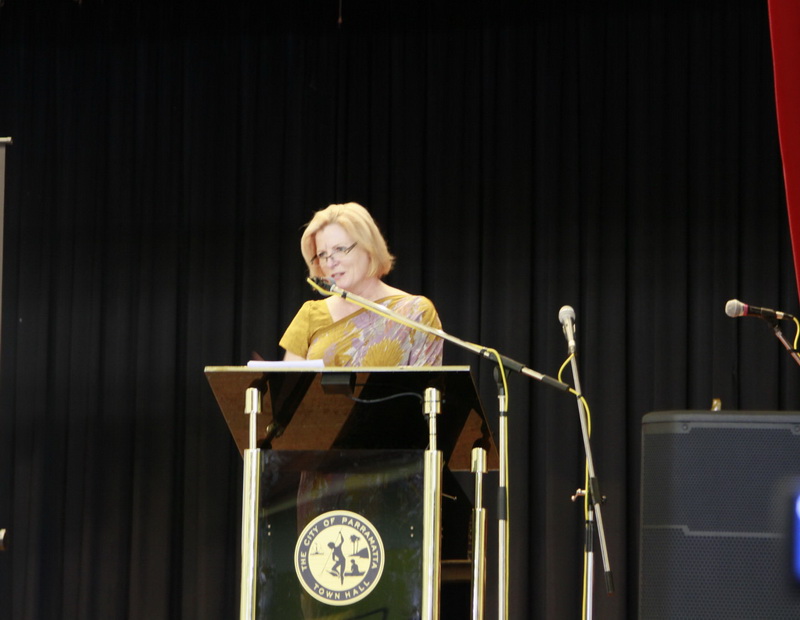 Julie Owens,Federal MP for Parramatta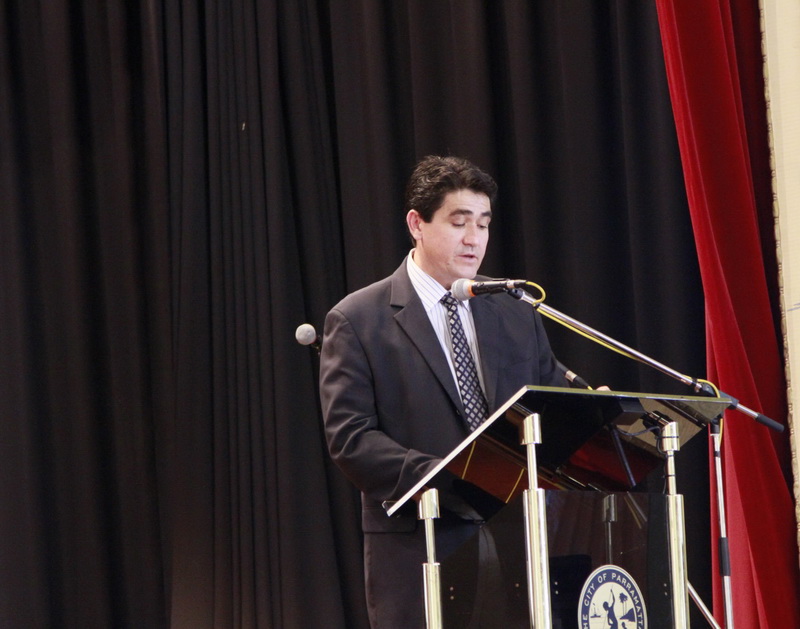 Dr Geoff Lee,State MP for Parramatta