Sada-e-Watan Sydney ô
sadaewatan@gmail.com
Who is Arif Lohar? And Why Does He Have 20 Million YouTube Views?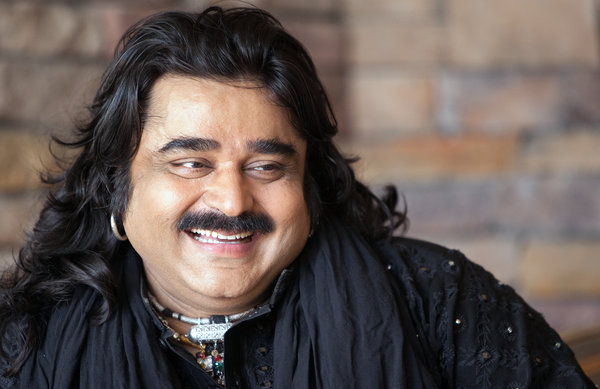 World Known Singer of Pakistan Arif Loharís Media Conference at Himalaya Restaurant Sydney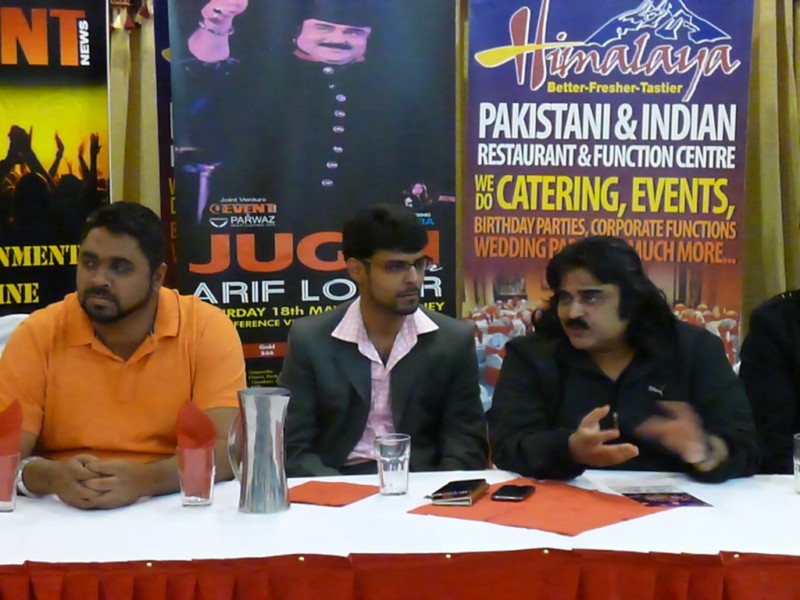 Arif Lohar, a renowned singer of Sufi folk music in Pakistan. He is on Jugni tour of Australia. On Saturday, 11th May 2013, he performed Live at the Adelaide where his show was successful. Now Arif Lohar is in Sydney and on Sat, 18th May 2013, his concert will be held at C3 Conference Avenue, Silverwater and Sada-e-Watan recommends that "A programme not to miss of Arif Lohar."
Arif Lohar was born in 1966. Arif Lohar was born in Lala Musa in Gujrat District, Punjab. He is Son of legendary Pakistani singer Alam Lohar. Internationally known Pakistani singer Arif Lohar is a great Punjabi folk singer. He usually sings with a native musical instrument resembling tongs.His folk music is a representative of the traditional folk heritage of the Punjab. He is performing stage and also selected films. He is also promoting Pak-India Friendship.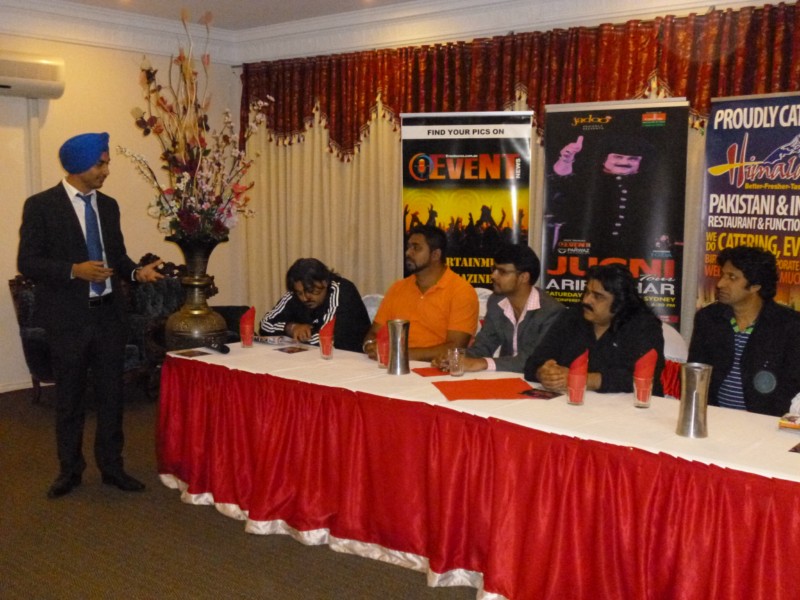 On the evening of Thursday, 16th May 2013, International singing star Arif Lohar speaks at the Media Conference which was held at the Himalaya Restaurant Granville Sydney.The Promoters of the Arif Loharís Show Mr.Raja Taseer and Mr.Bikram Cheema welcome Arif Lohar and his team members. Arif Lohar said that he tour all over the world and everywhere he welcomed. He said that this is his second visit of Australia and he is very happy to perform all major cities of Australia.
Arif Lohar said that Punjabi music particularly, this has its own special beat and mood. Its beat has been popular across centuries - and it's no different in Pakistan today. The popularity of this form of music stems from its roots embedded within folk culture. Also, anyone who is a follower of Punjabi music usually has a Sufi temperament, which is part of the craft and adds to the experience of appreciating this music. He expressed hope that it will be Punjabi music which would help to keep the Punjabi language alive even as in schools of both the Punjabs, the language was being relegated to the back seat.
During the News Conference Arif Lohar said that every form of music has its audience but it's also important to note that folk songs like 'Lathe di Chadar' or 'Hai Jamalo' still rule hearts today. These songs run in our blood, they cannot be taken away from anyone - be it a singer or a listener. Folk traditions bridge relations and unite human beings. These will remain eternal and universal.
One Journalist asked him ďWhich Indian artists have made a strong impression on you?"
Arif Lohar replied Well, I feel all artists are like a bouquet of flowers with their own distinct fragrance. All singers are God-gifted and blessed by the almighty,so I love them all. I've grown up listening to Mohammad Rafi, Asha Bhosle and Mukesh Saheb. When you speak about Punjabi music, well, who doesn't know of Gurdas Maan? He's a legend. Similarly, within Pakistan, Iíve grown up listening to Nusrat Fateh Ali Khan, Noor Jehan and Mehdi Hasan Saheb.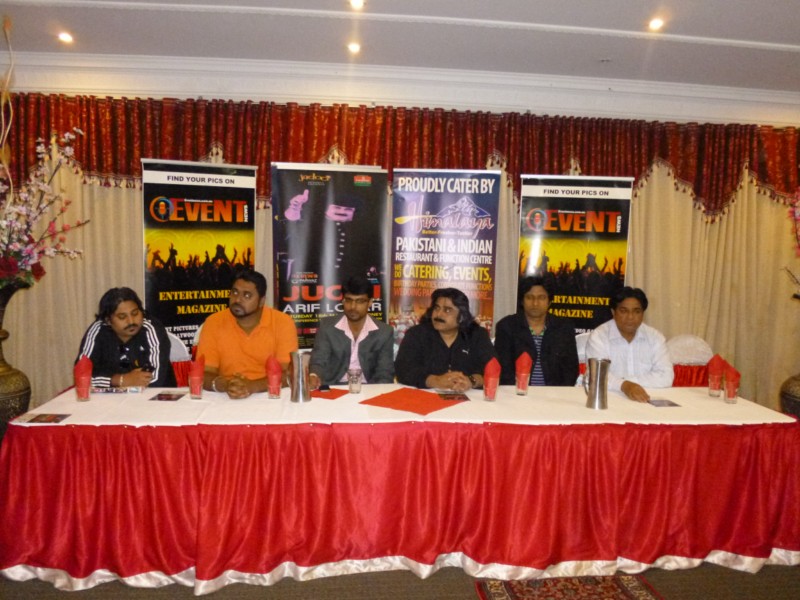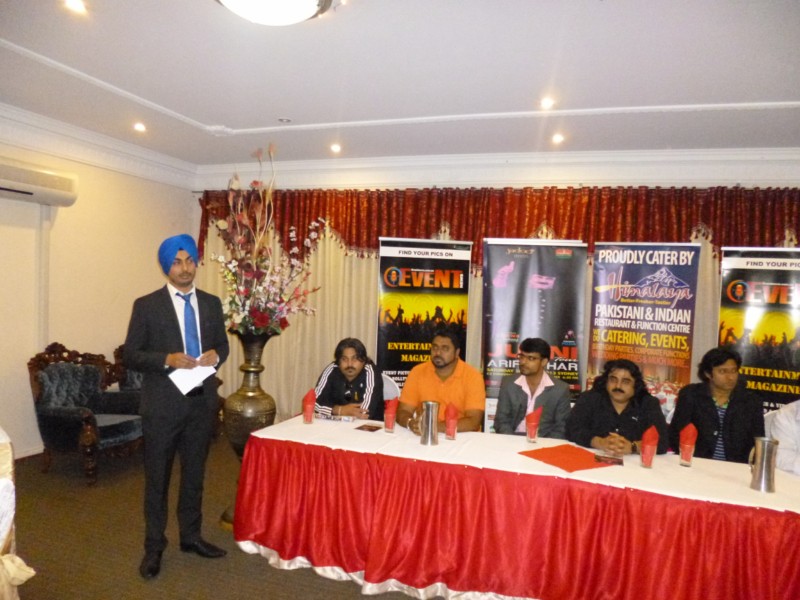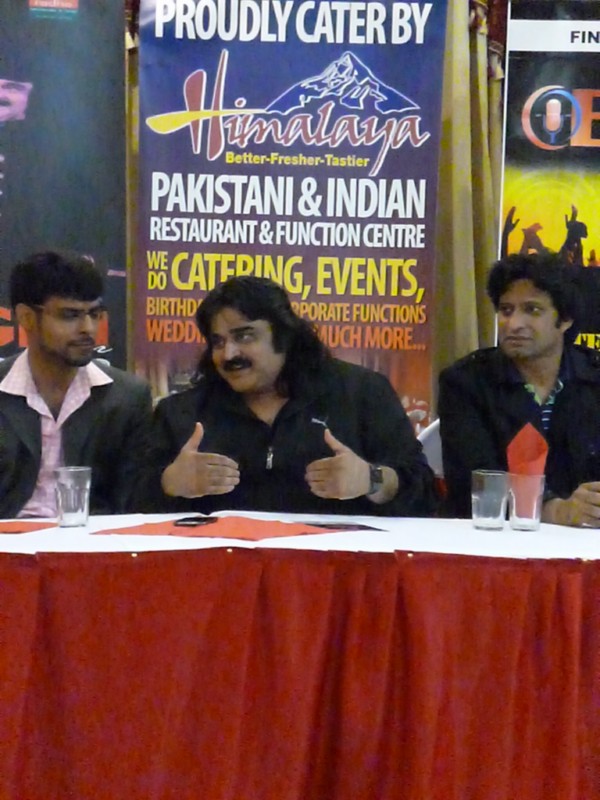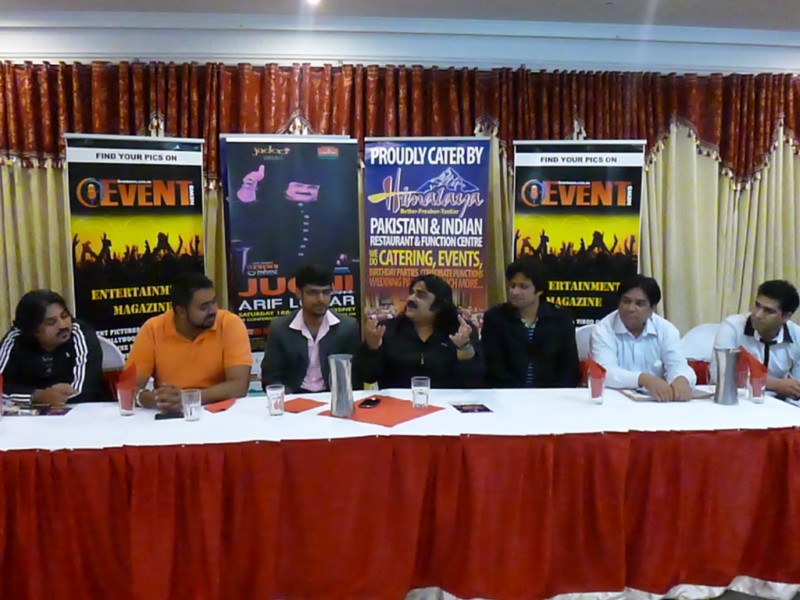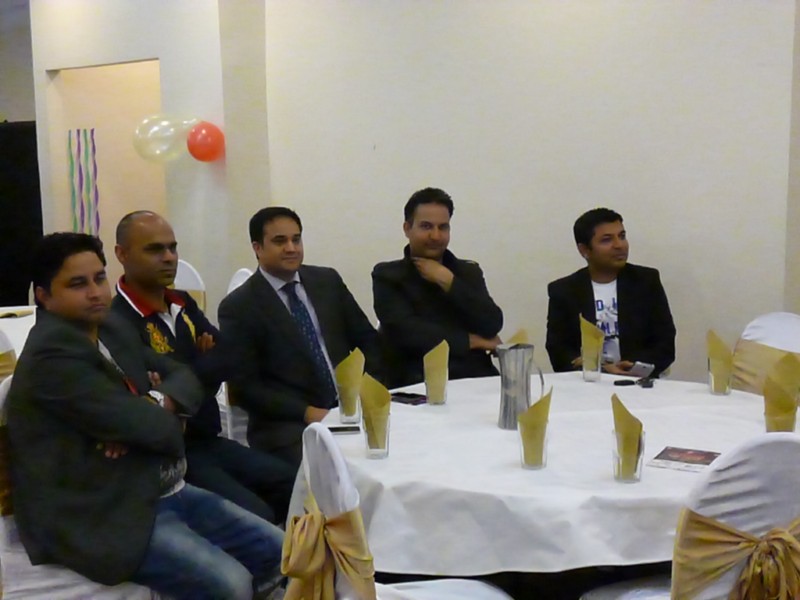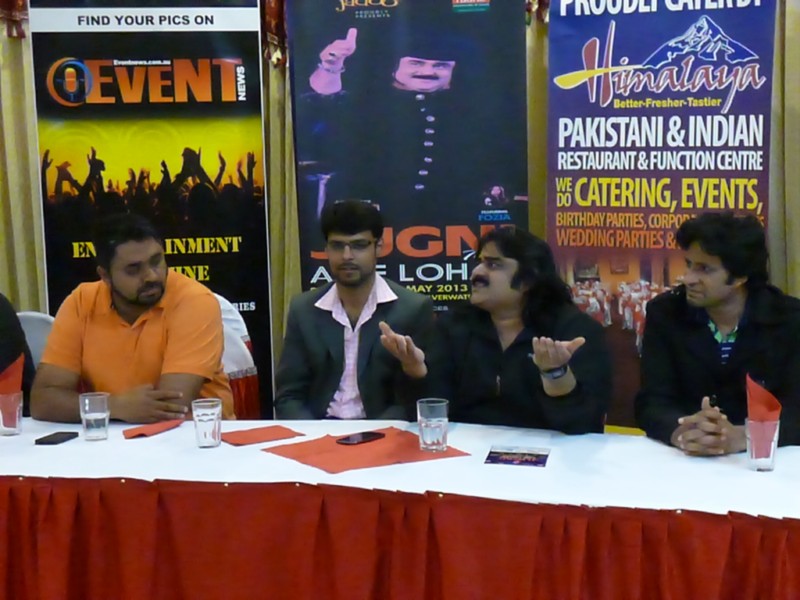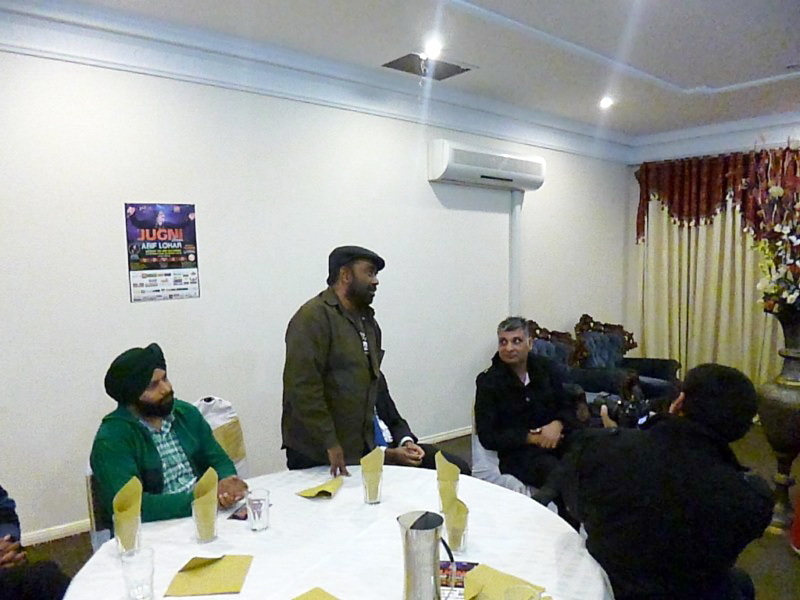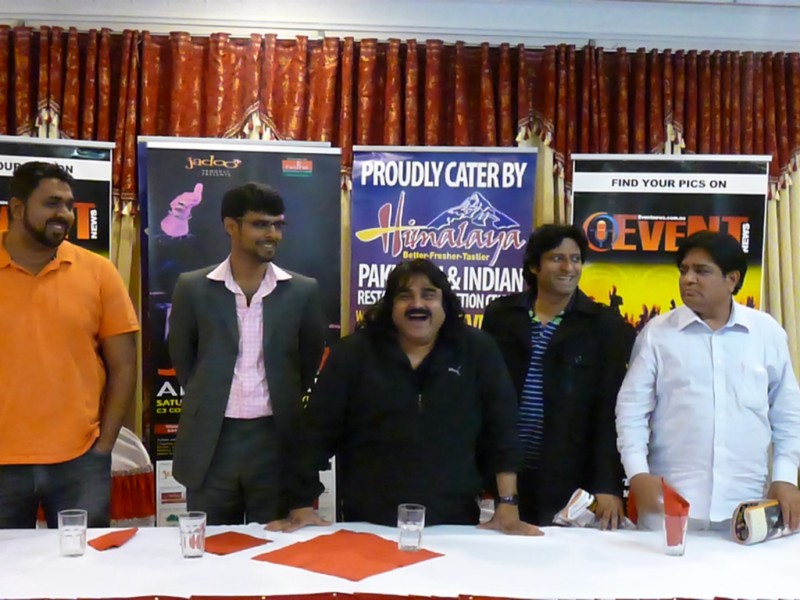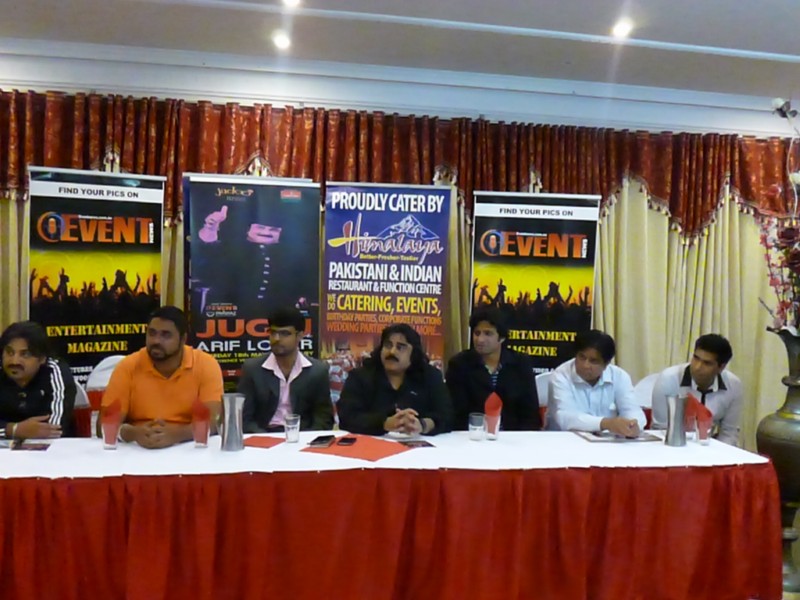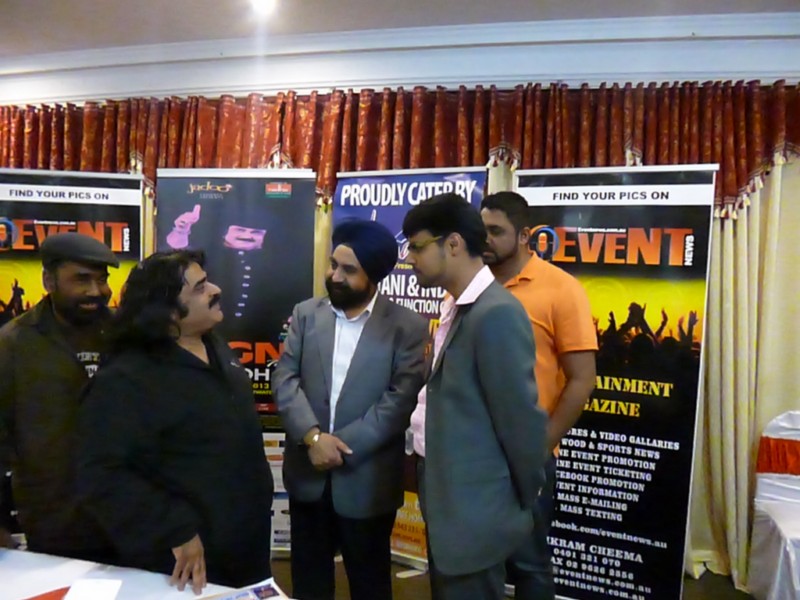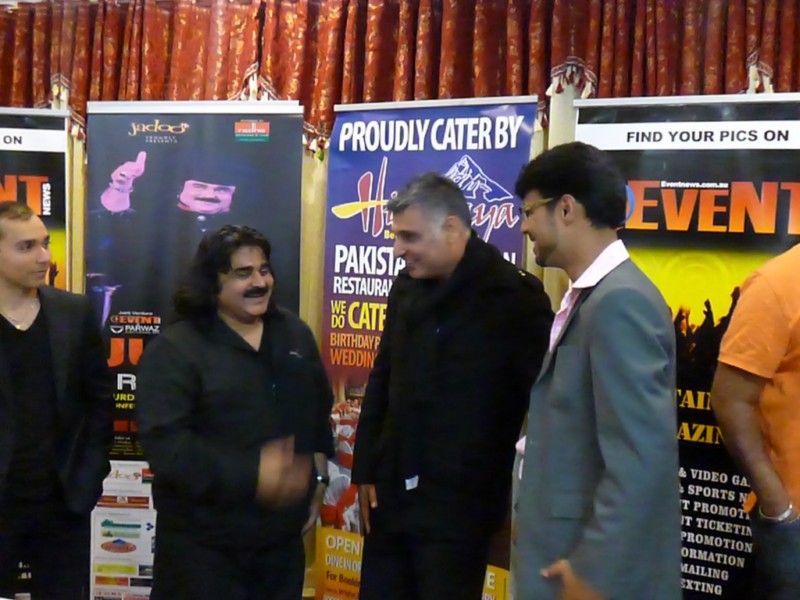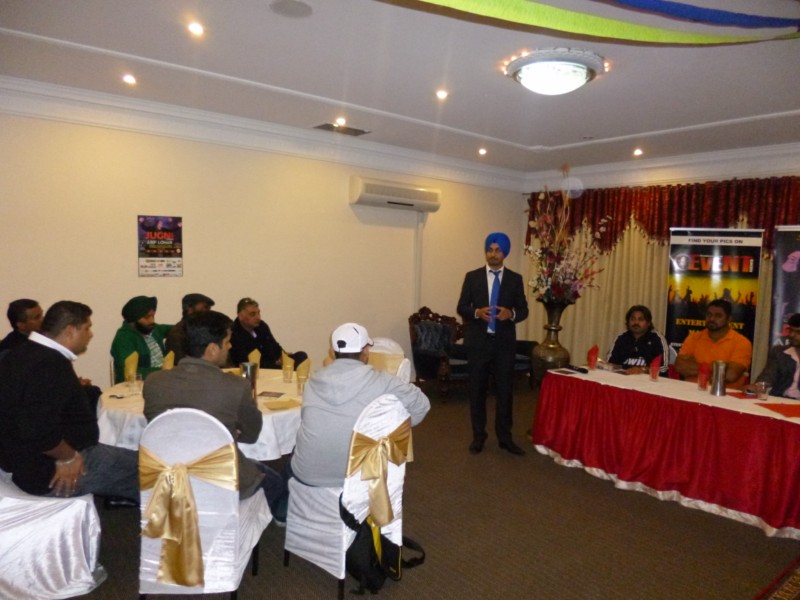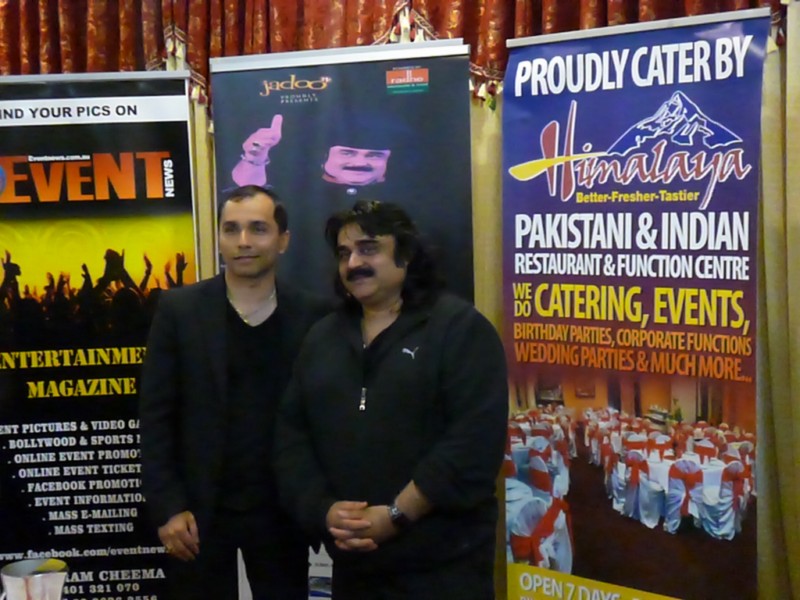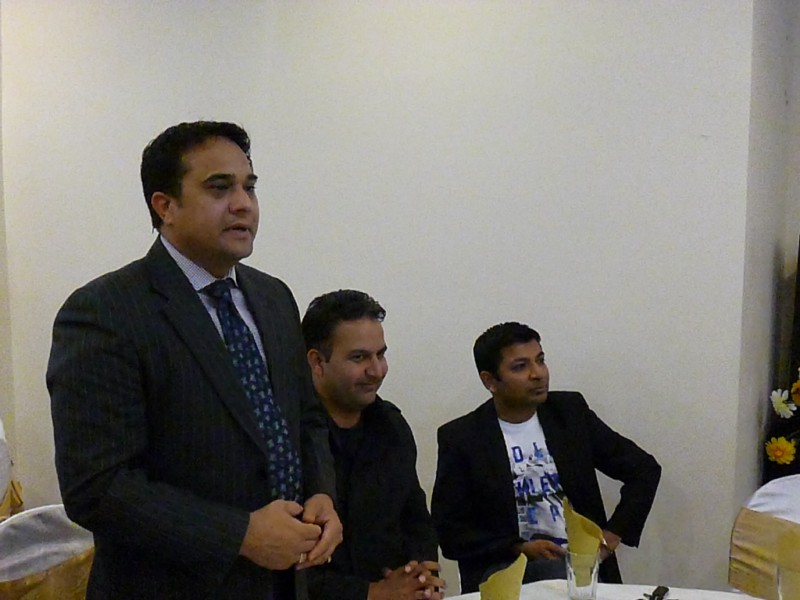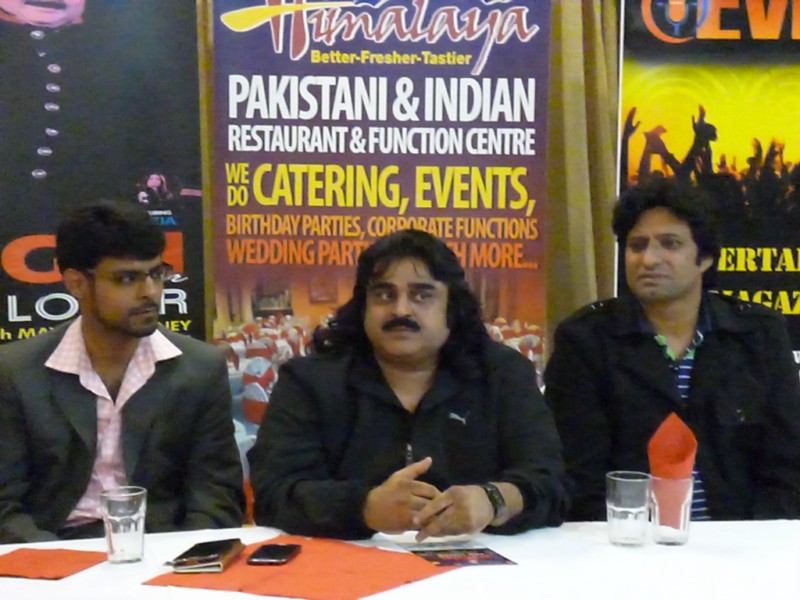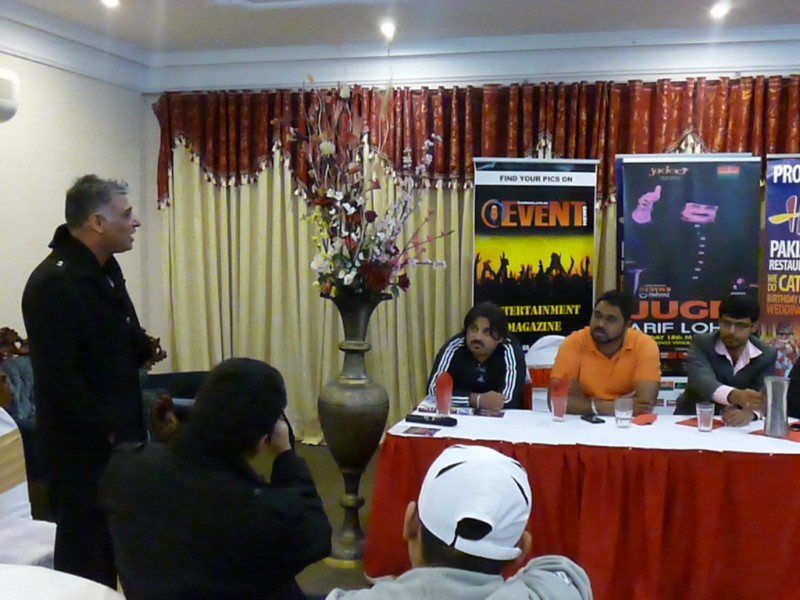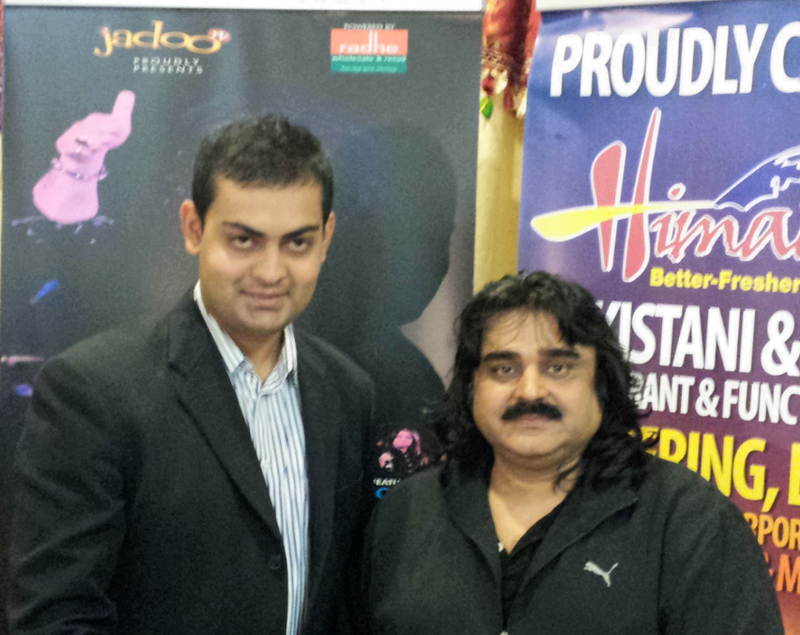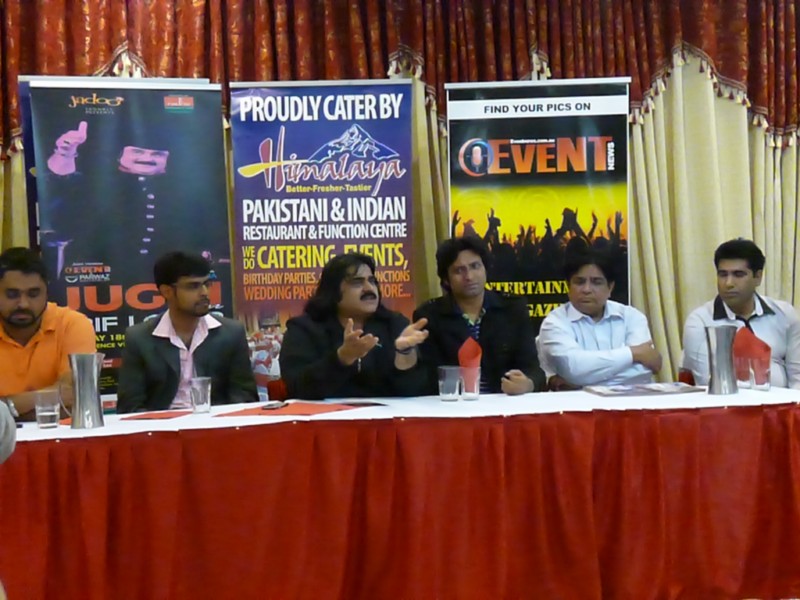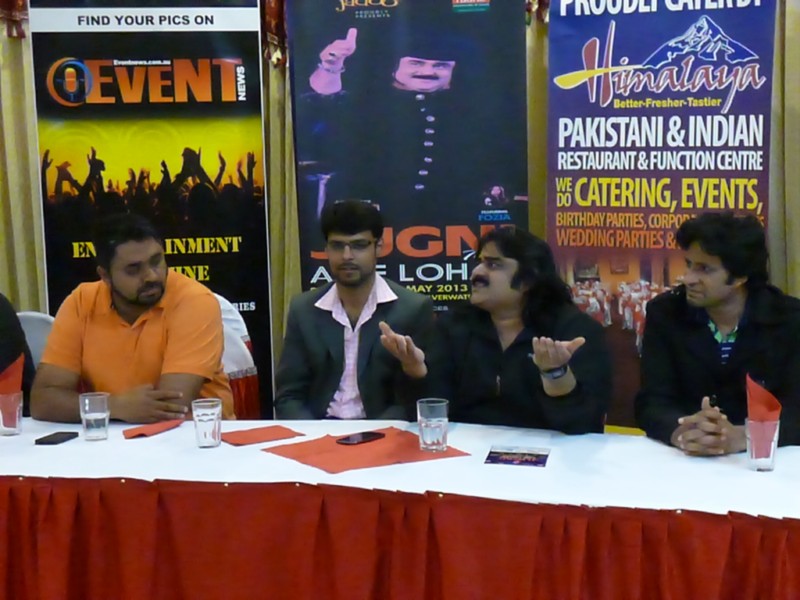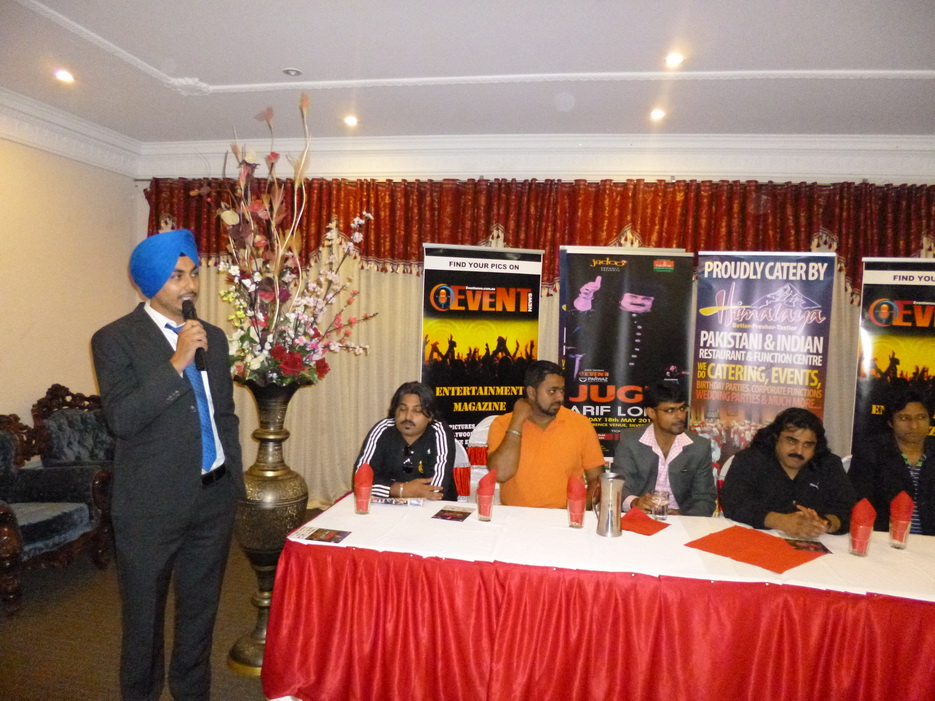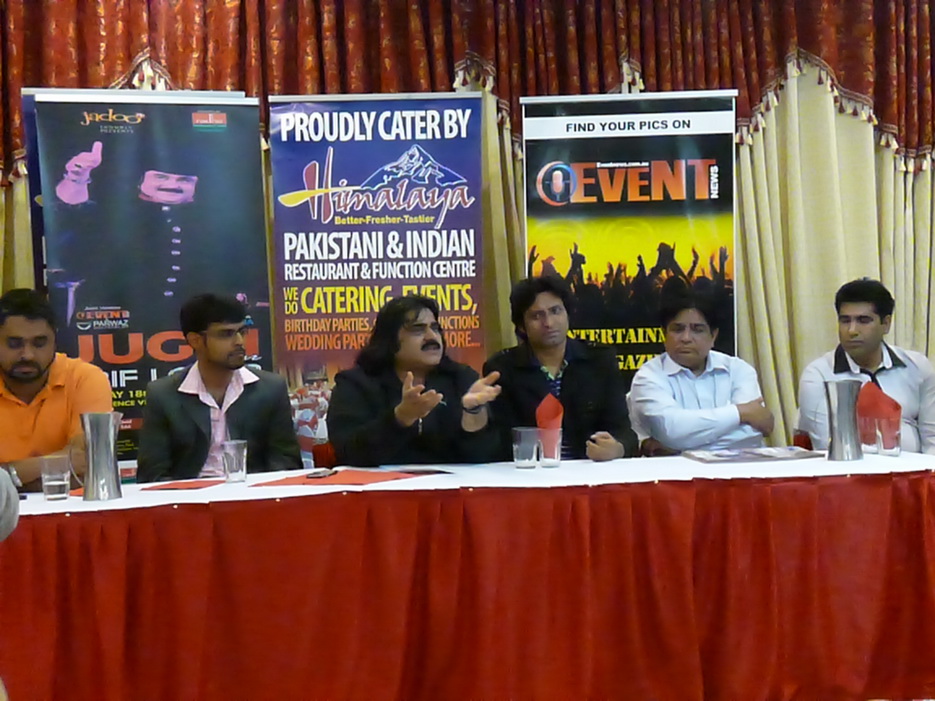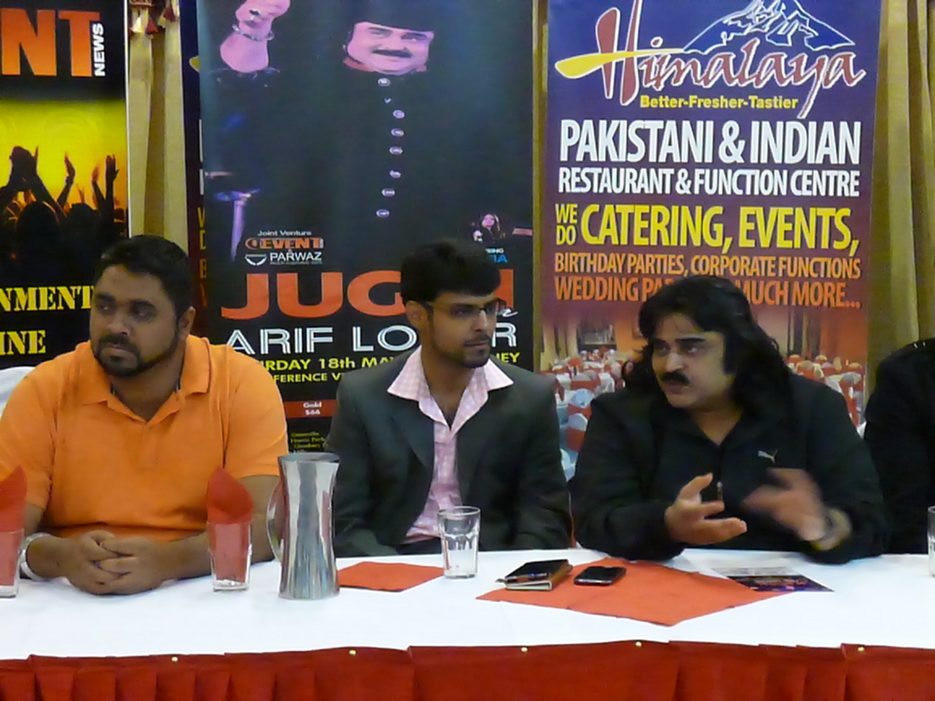 Bikram Cheema, Raja Taseer and World Known Singer of Pakistan Arif Loharís at the Media Conference on 16 May at Himalaya Restaurant Sydney