Sada-e-Watan Sydney ô
sadaewatan@gmail.com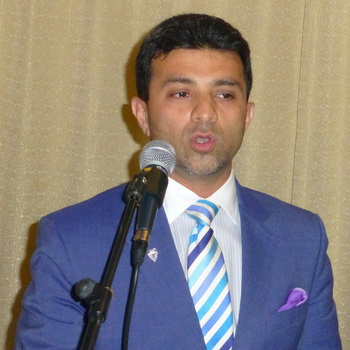 Sardar Balahk Sher Khosa
The New Counsellor Community Welfare Sardar Balakh Sher Khosa is doing appraisable work in Australia
A Pakistan national has got sewer heartache and because of the same he lost his memory and is not in a position to communicate, or recognize himself even though. The Counsellor Community welfare Attache Sardar Balakh Sher Khosa has shown his keen interest paying several visits for giving maximum facilitation to the patient Mr.Khan, who is here in Australia since long and is now in a position of live and lost.
It is requested to all overseas Pakistanis in Australia that anyone who can recognize "Mr. Khan" or have his whereabouts back home Pakistan. Please donít hesitate to contact Sada-e-Watan or Consulate General of Pakistan office Sydney.
Do anyone recognize this Pakistani Patient Mr. Khan? Please Assist for locate his family members,thank you.