Sada-e-Watan Sydney ™
sadaewatan@gmail.com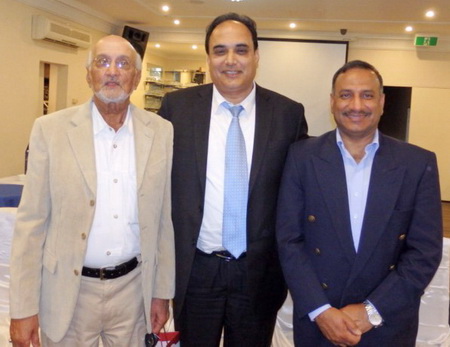 Dr. Ahsan Madni,Host Mr.Ejaz Khan and Brig. Zahoor Ahmad
Ejaz Khan hosted a Farewell Dinner for Dr. Ahsan Madni and Brig. Zahoor Ahmad
On Thursday, 03 Oct 2013, Famous Political/Social activist Mr. Ejaz Khan President of Harris Park Chamber of Business & Community and former President Pakistan Association of Australia hosted a farewell dinner for Dr. Ahsan Madni former President PAA and Brig. Zahoor Ahmad, Defence Advisor Pakistan High Commission Canberra. The Dinner was held at the Himalaya Restaurant, Granville Sydney.
Dr. Ahsan Madni spends more than 40 years in Australia and Now he is going back to Multan. Brig. Zahoor completed his 3 years tenure in Australia. Friends appreciate both dignitaries and wish them good luck in future.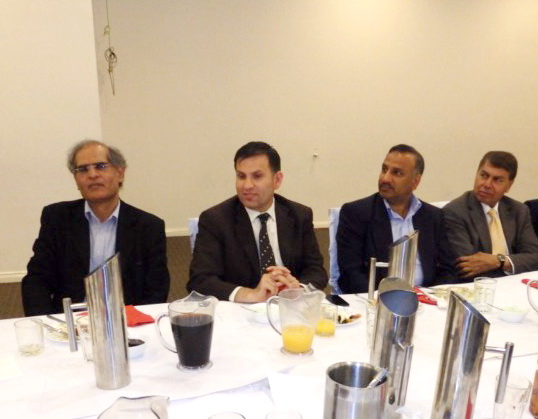 S.Zafar Hussain, Mr. Shifaat, Brig. Zahoor Ahmad and Mr. Usman Khan
The Dinner party was attended by Consul General of Pakistan Mr. Abdul Aziz Uqaili, Mr Shifaat Kaleem Consul of Pakistan Consulate Sydney, Dr. Shaukat Javed, Syed Zafar Hussain, Editor-in-Chief Sada-e-Watan, Dr.S.M.Habib, Zahoor Sheikh, Dr. Akram Hassan, Nadeem Sheik, Dr.Aman Ulla Khan, Mr. Shahzad,Dr.Aslam Choudhary, Usman Khan,Tayab Madni,Dr. Akram Bangash, Mr. Hasnat and Rana Abdul Rashid.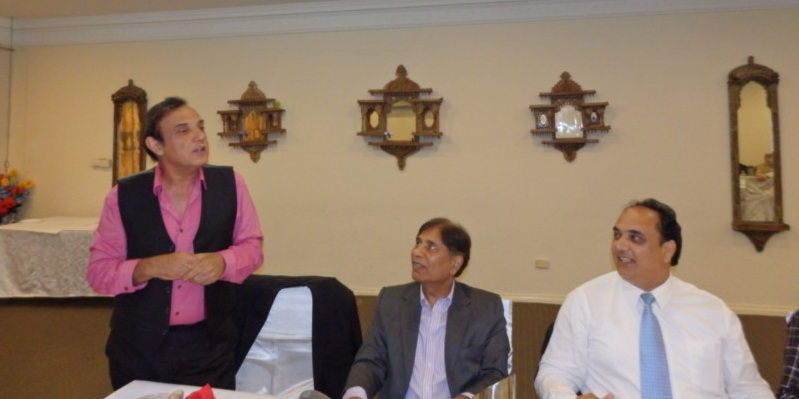 Dr. Shaukat Javed is speaking at the Farewell dinner, Dr. Aman Khan and Mr. Ejaz sitting
Dr. S.M. Habib, Tayab Madni and Dr. Shaukat Javed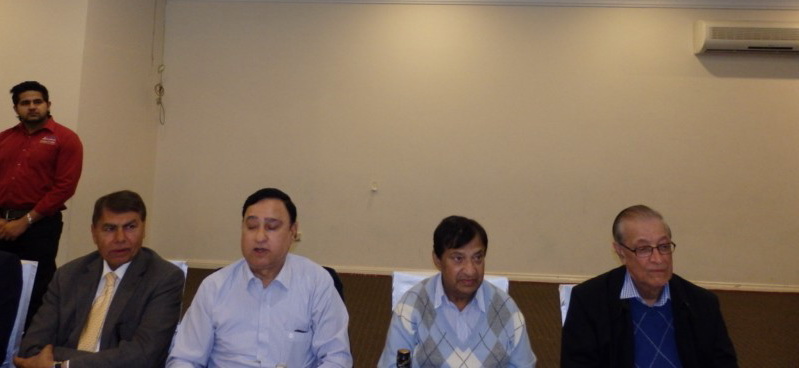 Usman Khan,Dr. Aslam Chaudhary, Dr. Akram Hassan and Dr. Akram Bangash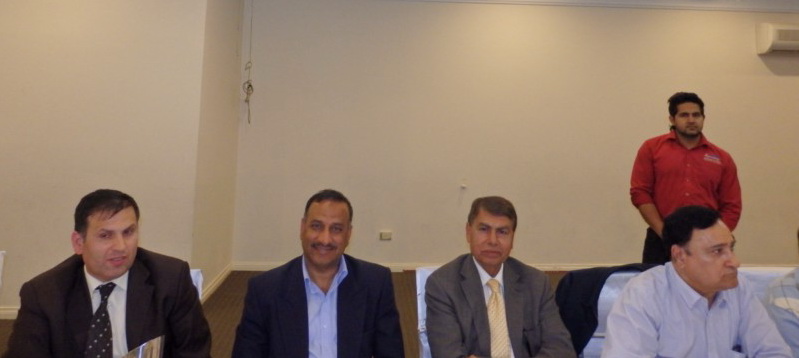 Mr. Shifaat, Brig. Zahoor Ahmad, Usman Khan and Dr.Aslam Chaudhary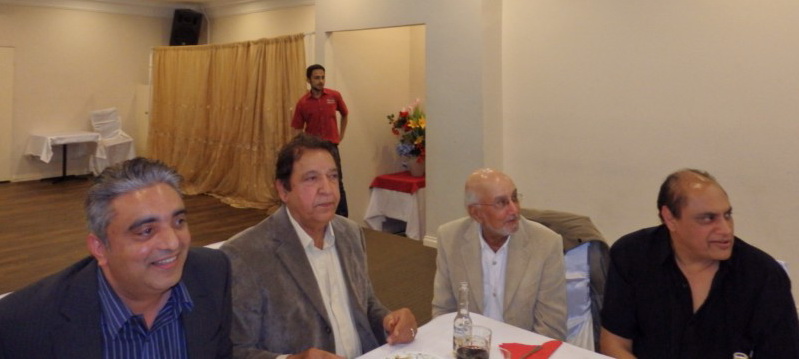 Nadeem Sheikh, Rana Abdul Rashid, Dr. Ahsan Madni and Zahoor Sheikh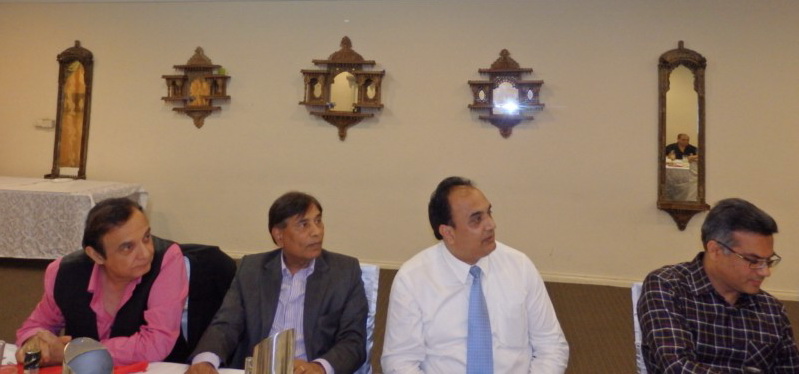 Dr.Shaukat Javed, Dr. Aman Khan, Solicitor Ejaz Khan and Consul General Abdul Aziz Uqaili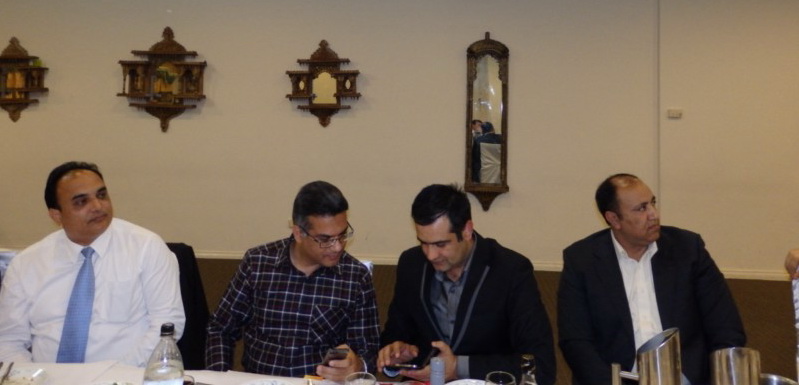 Ejaz Khan, CG Abdul Aziz, Mr. Shahzad and Mr. Hasnat of Sailkot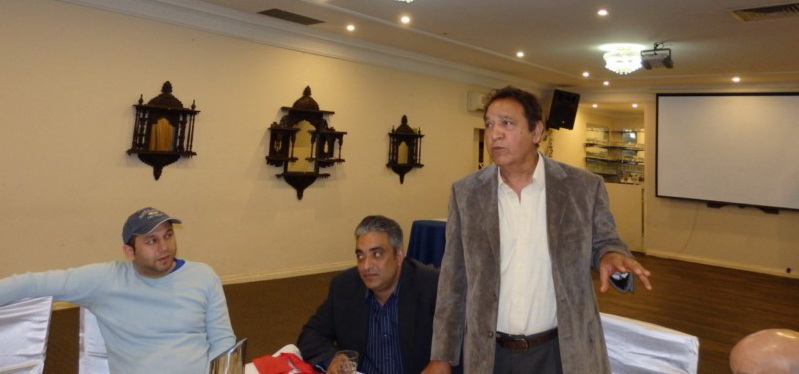 Mr. Naseer, Nadeem Sheikh and Rana Abdul Rashid
Rana Abdul Rashid speaking and Chief Guest Dr. Ahsan Madni is sitting
Host Ejaz Khan speaking at the dinner of Dr. Ahsan Madni and Brig. Zahoor Ahmad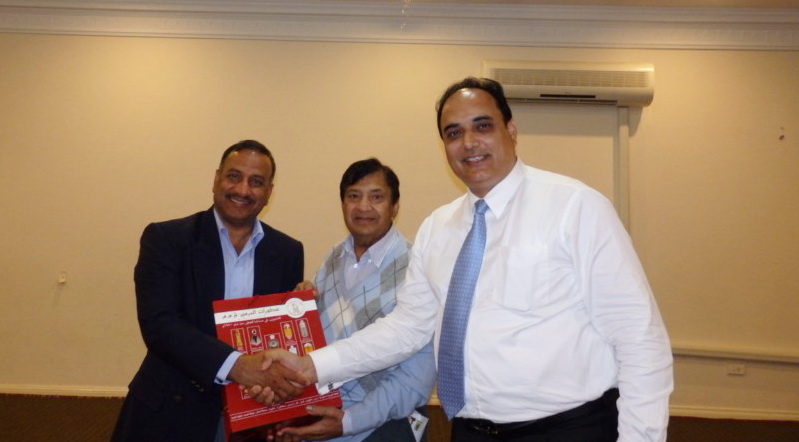 Brig. Zahoor Ahmad Receiving best wishes Gift from Dr. Akram Hassan and Mr. Ejaz Khan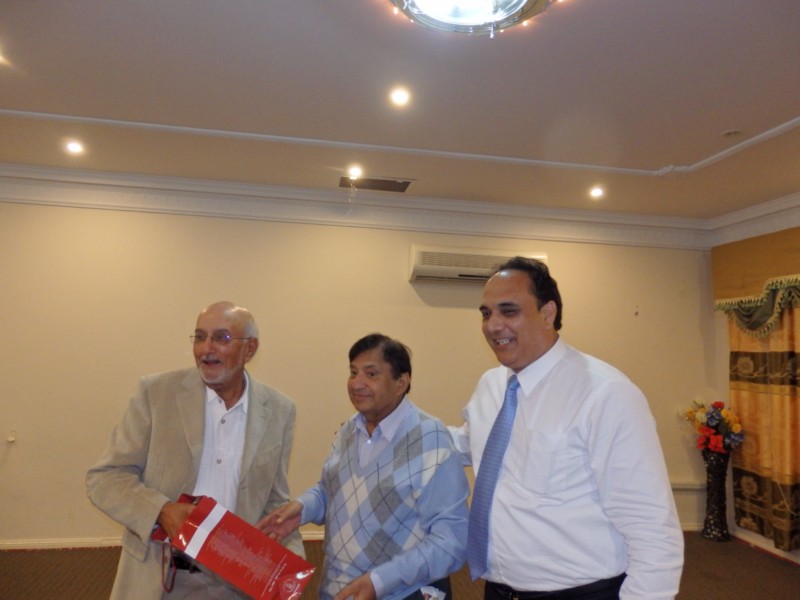 Dr. Ahsan Madni Receiving best wishes Gift from Dr. Akram Hassan and Mr. Ejaz Khan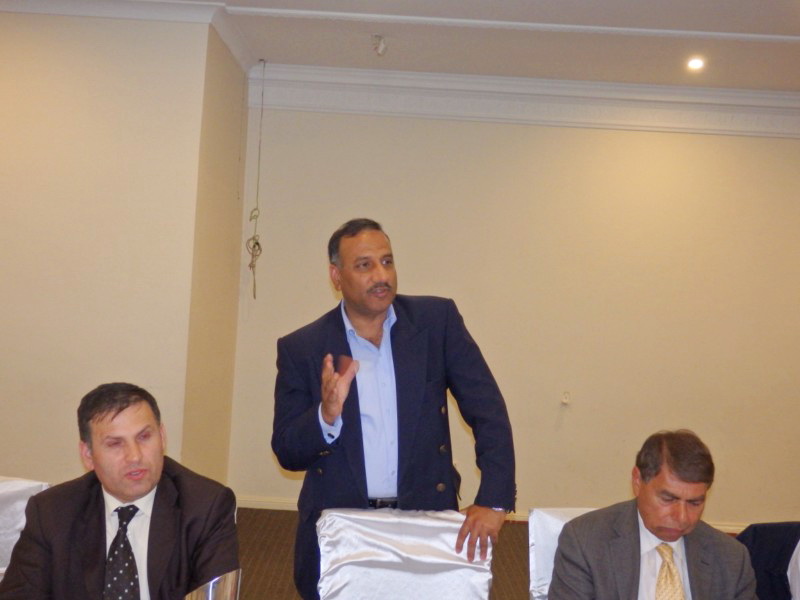 Defence Advisor Pakistan High Commission Australia Brig. Zahoor Ahmad speaking at the farewell dinner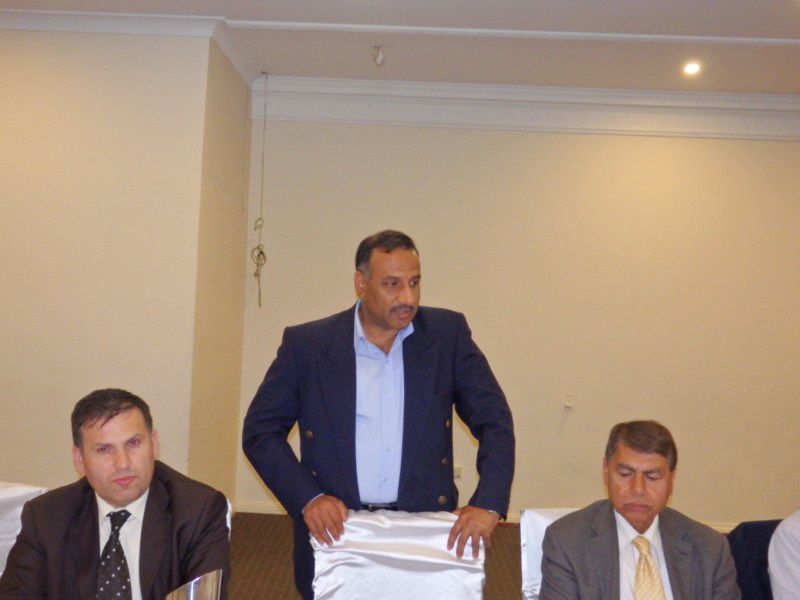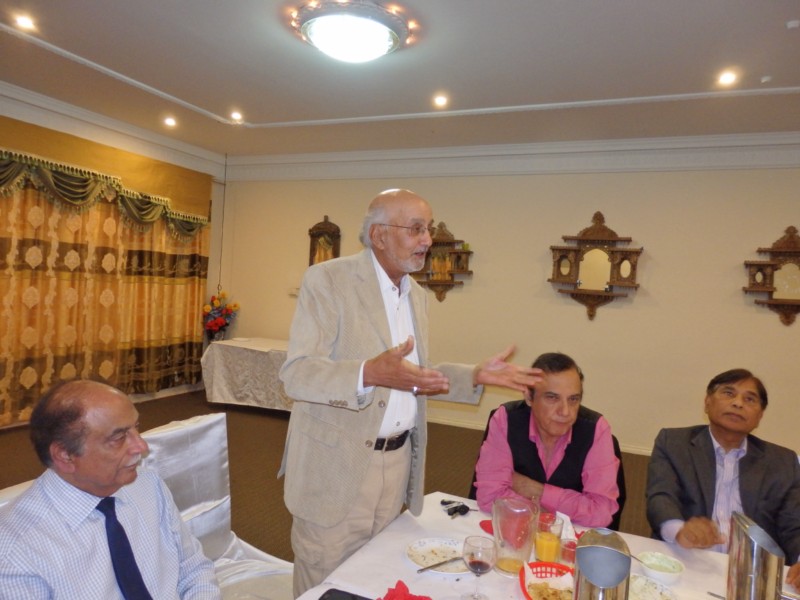 Former President Pakistan Association of Australia Dr. Ahsan Madni is speaking at the farewell dinner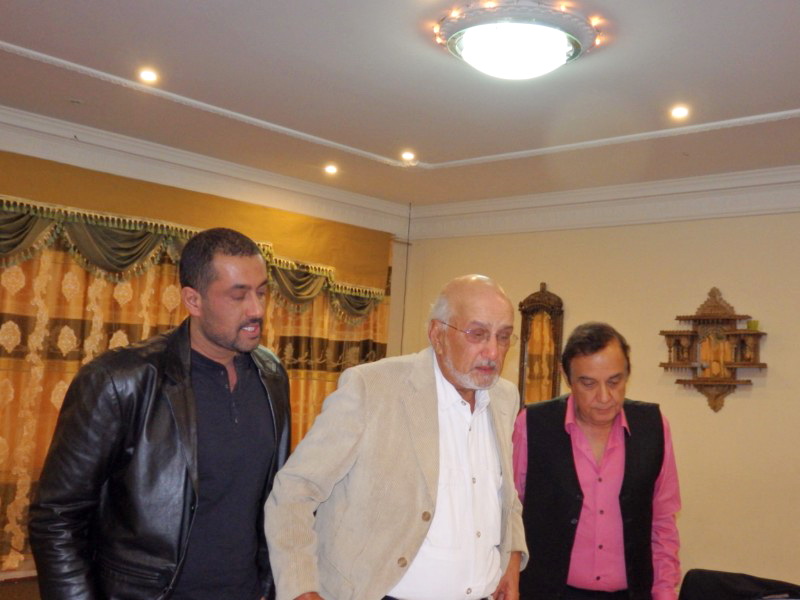 Dr. Ahsan Madni become sad during his speech when he talk about illness of his wife Prof. Hamida Madni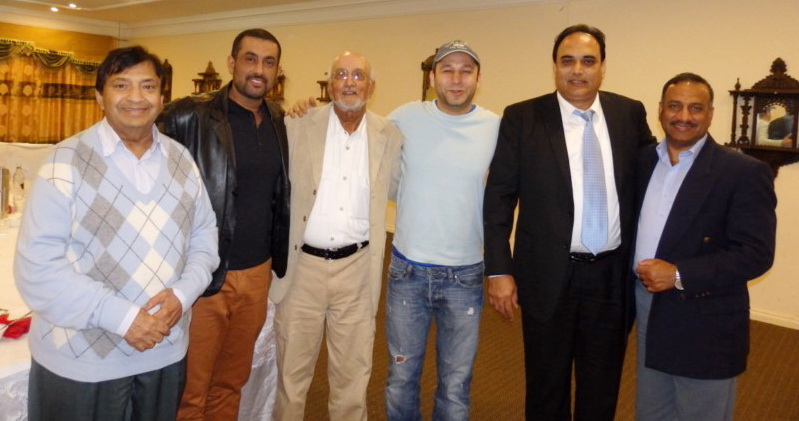 Dr. Akram Hassan, Tayab Madni, Dr. Ahsan Madni, Mr. Naseer, Ejaz Khan and Brig. Zahoor Ahmad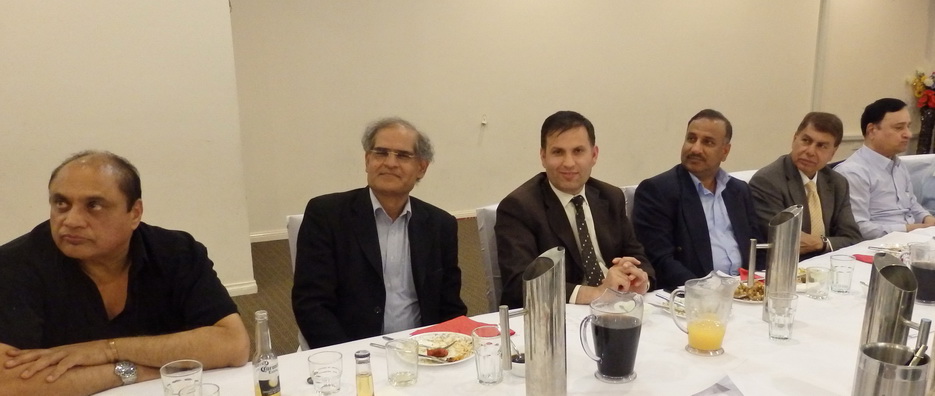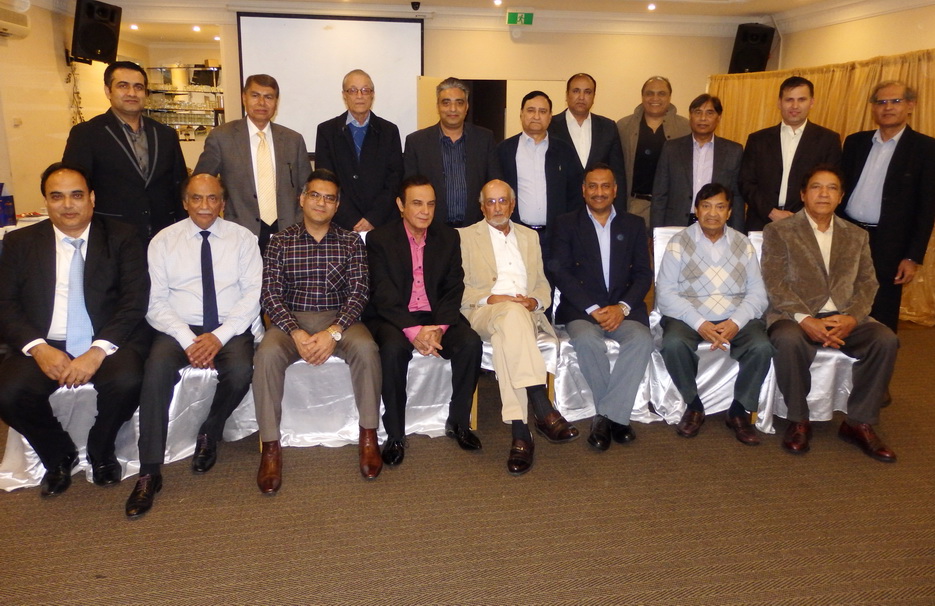 Former President Pakistan Association of Australia Dr. Ahsan Madni, Host Mr. Ejaz Khan and Defence Advisor of Pakistan Brig. Zahoor Ahmad