Sada-e-Watan Sydney ™
sadaewatan@gmail.com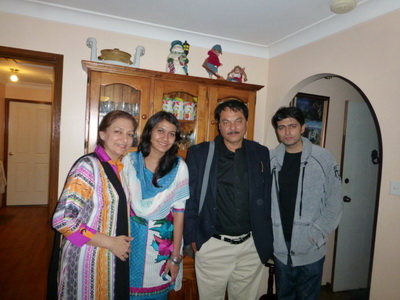 Huma Mirza, Annamta Saltanat, Manzar Bhopali and Imran Mirza
Huma Mirza hosted a dinner for world known Poet Manzar Bhopali
In Australia, the tradition of International Urdu Mushaira has grown significantly and it has become the most popular cultural and literary event of our community. It provides opportunities to meet and listen to the great Urdu poets from Pakistan, India and other parts of the world.
This year, Urdu Forum Australia's Annual Urdu Mushaira was held on Friday 22 March 2013 at the Himalaya Restaurant, Granville Sydney. Renowned Urdu poet from India Janab Manzar Bhopali was Chief Guest.
On Wednesday, 20th March 2013, the Secretary of Urdu Forum Australia's Mrs Huma Mirza hosted a Dinner at her Residence St Clair Sydney. The Dinner was attended by Dr. Shabbir Haider, Arif Sadiq,Rehan Alavi,Iqbal Ali, Tariq Mirza, Syed Zafar Hussain,Mrs.Nafisa Zafar,Mrs.Rehan Alavi,Mrs.Tariq Mirza, Kaneez Fatima and Farhat Shabbir.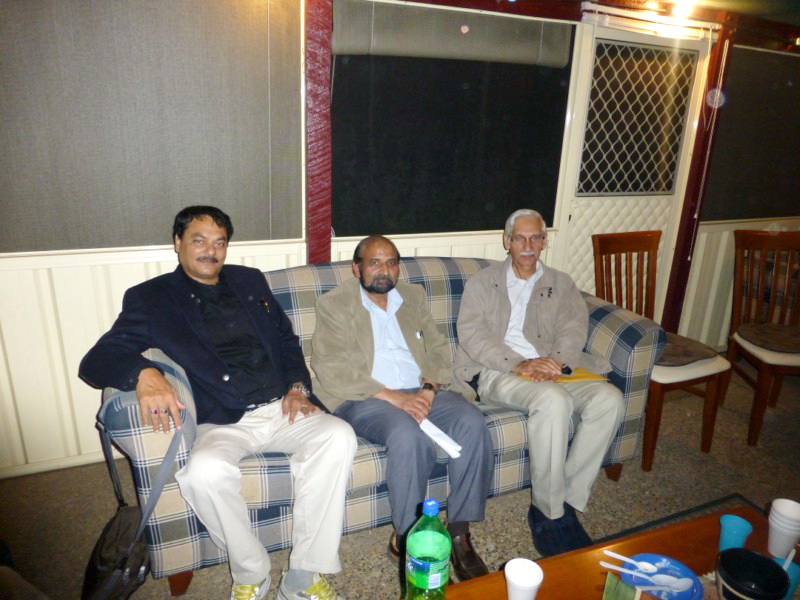 Manzar Bhopali, Dr.Syed Shabbir Haider and Mr.Arif Sadiq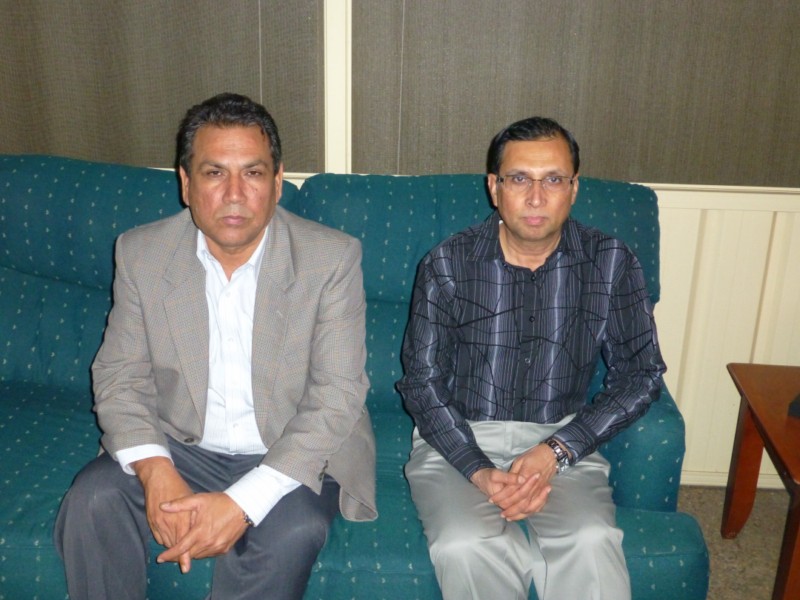 Mr.Tariq Mirza and Rehan Alavi of SBS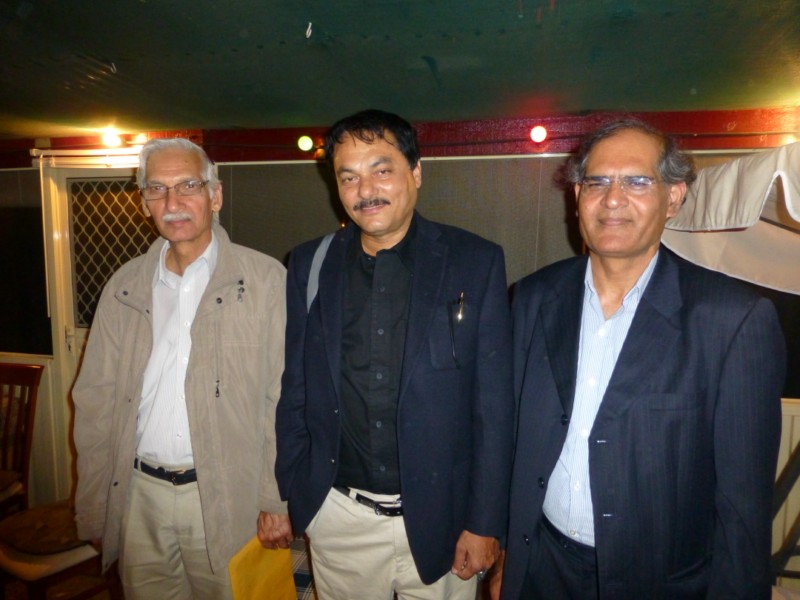 Mr.Arif Sadiq,Manzar Bhopali and Syed Zafar Hussain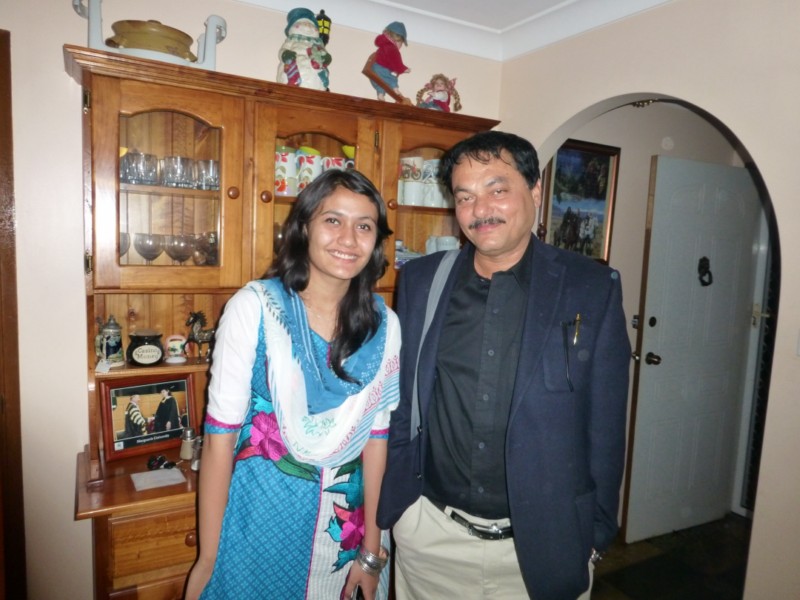 Daughter of Manzar Bhopali Miss Annamta Saltanat and Janab Manzar Bhopali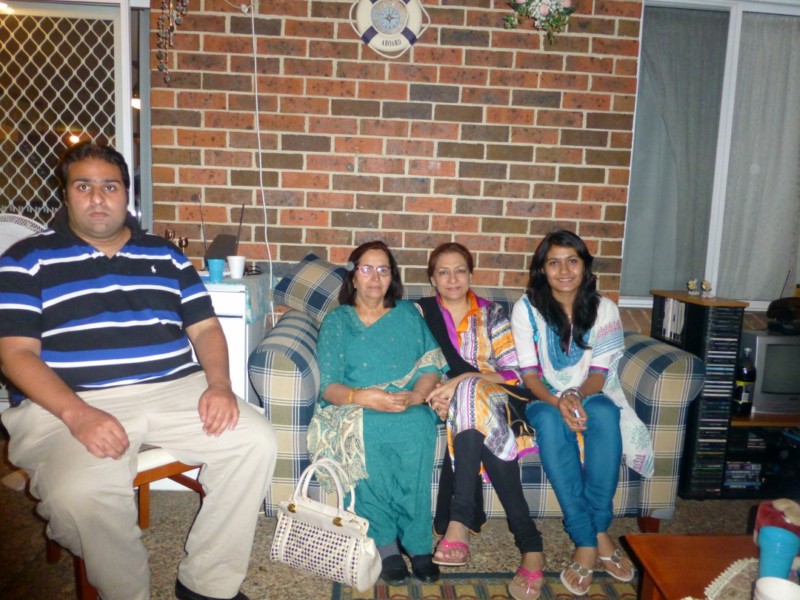 Syed Assad Shabbir,Mohtarma Kaneez Fatima,Huma Mirza and Annamta Saltanat
Mrs.Rehan Alavi, Mrs.Tariq Mirza and Mrs.Arif Sadiq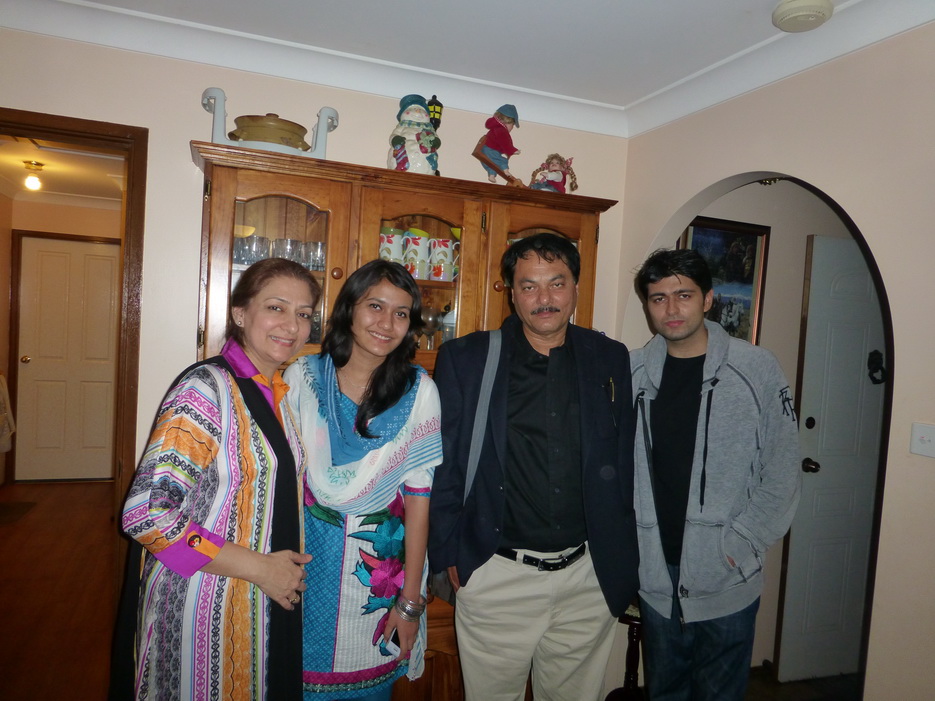 Host of the dinner Mrs.Huma Mirza,Miss Annamta Saltanat,Manzar Bhopali and Human's Son Imran Mirza