Sada-e-Watan Sydney ™
Sadaewatan@gmail.com
Former NSW Premier Nathan Rees to quit politics at 2015 State election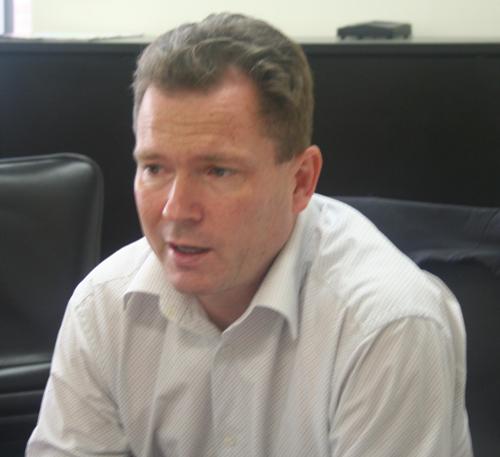 A brief Note of appreciations through Sada-e-Watan to Honourable Nathan Rees by Mr. Harish Velji
Former New South Wales premier Nathan Rees has announced he is bowing out of politics. He has told reporters in Sydney on the Morning of Friday,28th March 2014 that he will serve out his term in the western Sydney seat of Toongabbie, but will not run at the 2015 state election.

"It's been a privilege and an honour to represent the people of Toongabbie and also to have held the highest office in the state," Mr Rees said.

"This isn't a decision that I've taken lightly. It's been a live issue for me since the last election, when I won the seat narrowly, and I've taken counsel from a number of people over recent years.

"I make this announcement now in order to give the new candidate a year in which to prepare and in which to campaign. It's almost a year to the day until the next election."
He became premier in September 2008, just 18 months after being elected to the NSW Legislative Assembly for the first time.
"I will leave Parliament satisfied that I've done my best as local member, as minister and as premier," Mr Rees said.

He listed achievements including maintaining the state's triple-A credit rating during the global financial crisis, opening the Epping to Chatswood rail line and overhauling freedom of information legislation.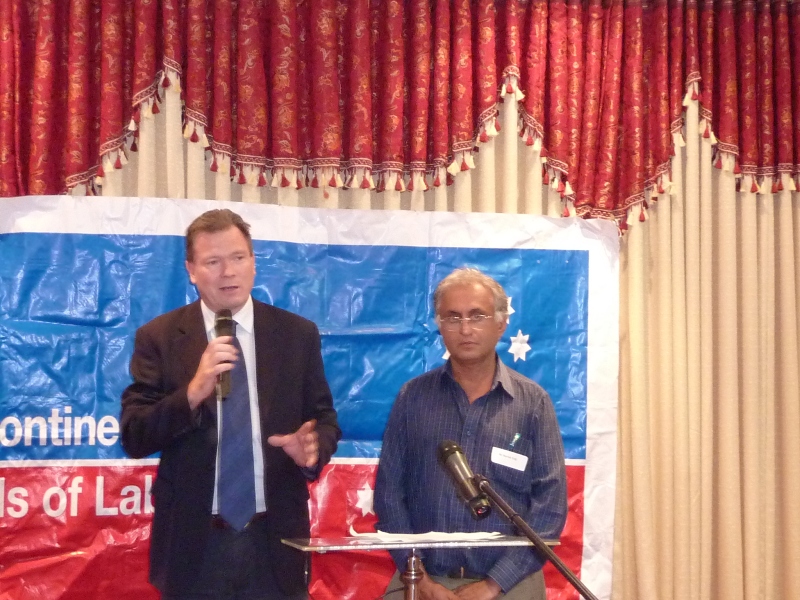 Hon. Nathan Rees MP and Mr.Harish Velji, Chairperson Subcontinent Friends of Labor

Nathan Rees to quit politics - By Harish Velji
Nathan Rees to quit politics: Former NSW premier has decided not to contest next year's state election. During his leadership the NSW did not face the same level of student issues as in Victoria. He pre emptied the problem. Under him NSW opened a trade office in Mumbai as well. He brought AR Rehman concert to Parramatta which was free to the public and better value for money to the community than the SR Khan show. UIA also benefited $50000 to host Australia India Fair. He also initiated Parramasala Show. He initiated a small grant for Sri Om Care. On the day of the presentation of the cheque to Sri Om Carte, it was 44 degrees but Nathan was still door knocking meeting his constituents in this heat. He was a great champion of the sub continent community. I can recall he was in tears when Rohit Revo spoke about him at The Indian function what he meant to the Indian community. Unknown to me he nominated me for the Mckell Award, thus making me the first person of the sub continent heritage to receive this prestigious award. This is the highest honour given by the ALP for the community services. Mate you will be missed.
Mr. Nathan Rees, NSW Opposition Leader John Robertson and Harish Velji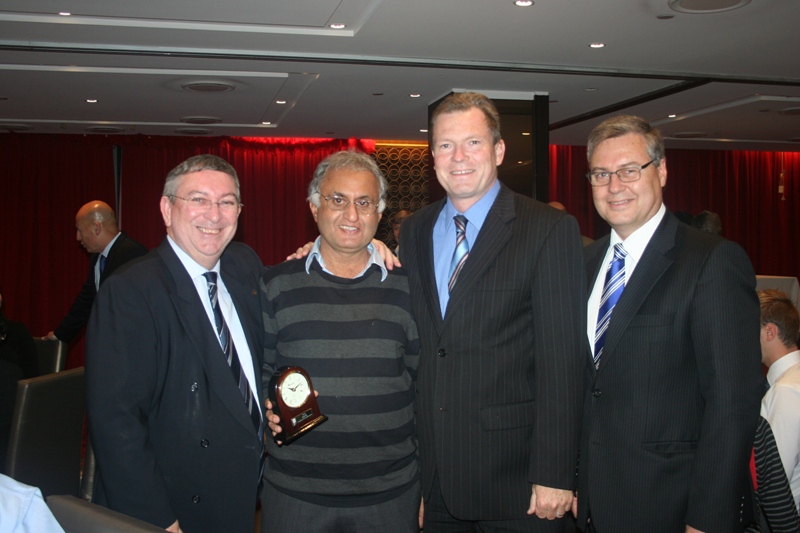 Peter Thomas PRIMROSE MLC, Harish Velji, Nathan Rees and Michael John Lee
Mr.Mahindra Sandhya,Federal Member for Greenway Michelle Rowland MP, Harish Velji, Nathan Rees and Solicitor Ejaz Khan