Sada-e-Watan Sydney ô
sadaewatan@gmail.com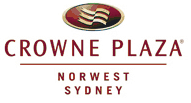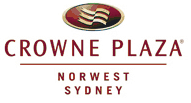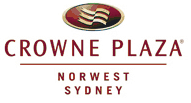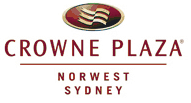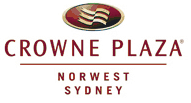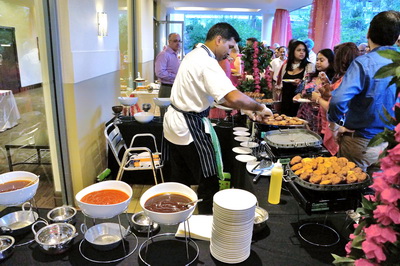 Welcome 2013-Spectacular New Yearís Eve at Crowne Plaza Norwest Sydney
(Coverage by: Syed Zafar Hussain, Editor-in-Chief Sada-e-Watan Sydney)
The hotel put on a great show for New Yearís Eve this year with a format which encompassed Live cooking on the terrace of the hotel with a majestic backdrop of a sunset over the Blue Mountainís, before moving inside for a Grand buffet serving traditional and modern favourites.
All of the guests were entertained by dancing displays complete with four live snacks and over ten dishes on the buffet specially planned by their award winning chefs. Funky music from DJ Dimple kept people to the dance floor and MC Nitin Madan also kept the guests entertained by giving out prizes for best dressed, Best dancers and over 20 Lucky door prizes.
The event brought a sub-continent culture to the entertainment and food with all the feelings of a traditional party, whilst bringing shades of the contemporary Australian way of life to this modern venue.
A surprise came for Minhas Zulfiqar MD of the hotel with Abdul Malik Abdullah High Commissioner for Pakistan presenting a Sada-e-Watanís plaque to Minhas recognising the charity functions run by the hotel supporting Earth Quakes and flood victims in Pakistan where over $250,000 was contributed to the cause. Inala a charity that looks after severely disabled adults at West Pennant Hills. As well as Parramatta the disadvantaged and homeless in Western Sydney.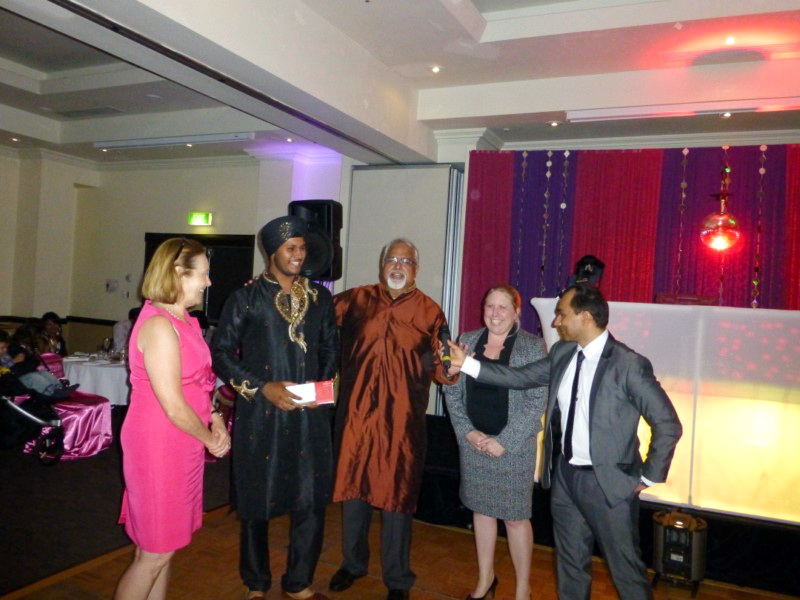 Dr Michelle Byrne, Mayor of the Hills Shire Council, also made an impromptu special appearance at the function
The team are to be congratulated and these photos are a testament of there attention to detail.