Sada-e-Watan Sydney ™
sadaewatan@gmail.com



Mr Paul Francis MOLLOY
Deputy High Commissioner of Australian High Commission Pakistan Mr.Paul Molloy awarded Medal of the Order of Australia
The Australian Honours System was established 38 years ago in 1975 and are awarded twice a year on Australia day and the Queen's birthday.The Australian Honours System recognises and celebrates the outstanding contributions and achievements of a diversity of Australians.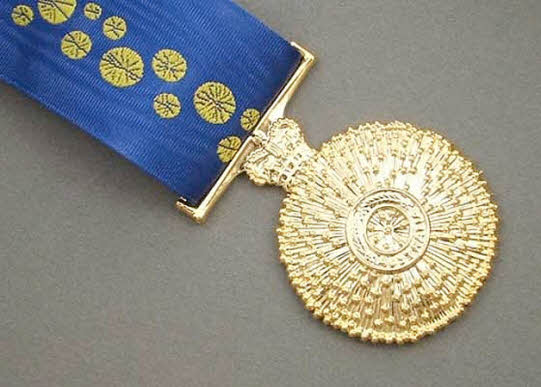 Mr.Paul Molloy,Deputy High Commissioner, Australian High Commission Islamabad, was awarded Medal of the Order of Australia in Australia Day Honours announced on this year Australia day for "services to international community at Japan earthquake and tsunami in 2011.Paul Molloy will receive his OAM medal at an awards ceremony at Government House in April 2013.
The High Commissioner of Pakistan to Australia His Excellency Abdul Malik Abdullah, the Consul General of Pakistan in Sydney Mr. Azam Mohammed and Editor in Chief, Sada-E-Watan Sydney Syed Zafar Hussain Congratulates Mr. Paul Molloy, Deputy High Commissioner, Australian High Commission Islamabad for receive an highest honour from the great country Australia.The Order of Australia is the highest recognition for outstanding achievement and service.
On Saturday, 26th January 2013,Twelve Australian diplomatic and foreign affairs personnel have received Australia Day honours for their efforts in search and rescue and in finding missing Australians in the aftermath of the earthquake, tsunami and nuclear crises in eastern Japan in March 2011.

Foreign Minister Bob Carr said personnel from the Department of Foreign Affairs and Trade had volunteered to travel to devastated areas in Sendai and Minami Sanriku to help with recovery efforts. "These 12 Australians are among the heroes of the tsunami recovery effort," Senator Bob Carr said.

"Their work included language support for search and rescue units in eastern Japan and helping locate the 100 Australians believed to be in the area and unaccounted for.

"This was dirty, distressing work. The teams went from hospitals to emergency shelters and morgues to ensure all Australians were accounted for.

"They did so knowing they were at personal risk from further earthquakes or radiation from damaged nuclear facilities.
"Today's awards are an appropriate recognition of their dedication in the most catastrophic conditions, at personal risk and in the interests of their country.

"I congratulate these 12 officers on their outstanding contribution to the international community and to assisting Australians in need overseas." Foreign Minister Hon.Senator Bob Carr said.

Mr Paul Francis MOLLOY
Previously posted to the Australian Embassy in Tokyo. Seconded from his current posting to lead the first group of Department of Foreign Affairs and Trade staff members who volunteered to travel to Sendai to assist with locating over 100 Australian citizens believed to be in East Japan Coastal Prefectures at the time of the March 2011 earthquakes and tsunami.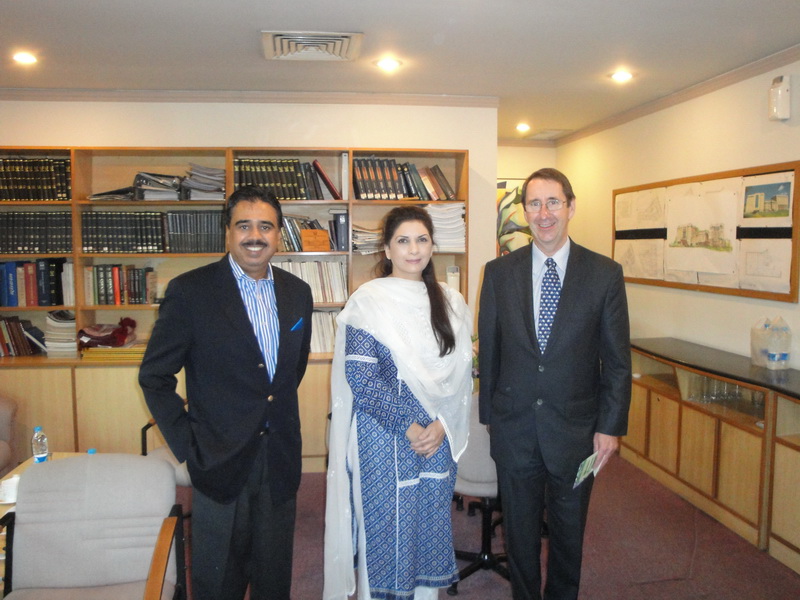 Honorary Consul of Australia for Punjab Mr.Salim Ghauri and Mrs.Ghauri at their residence Lahore Defence with the Deputy High Commissioner of Australia Mr.Paul Molloy.