Sada-e-Watan Sydney ™
sadaewatan@gmail.com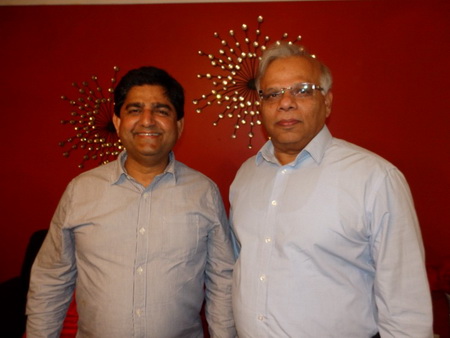 Host Mr. Iftikhar Rana & Chief Guest Mr.Azam Mohammed
President PABC Mr. Iftikhar Rana hosted a dinner for former CG Azam Mohammed
The Chairman Rana Group of Companies and President of Pakistan Australia Business Council Mr. Iftikhar Rana & his wife hosted a dinner in Honour of the former Consul General of Pakistan Mr. Azam Mohammed who is Now Additional Secretary Ministry of Commerce Islamabad. Mr. Azam is on private tour of Australia until 23rd Sept 2013.
This family dinner was held in Auburn Sydney at the residence of Iftikhar Rana on Friday, 20th Sept 2013. The delicious food was appreciated by all guests.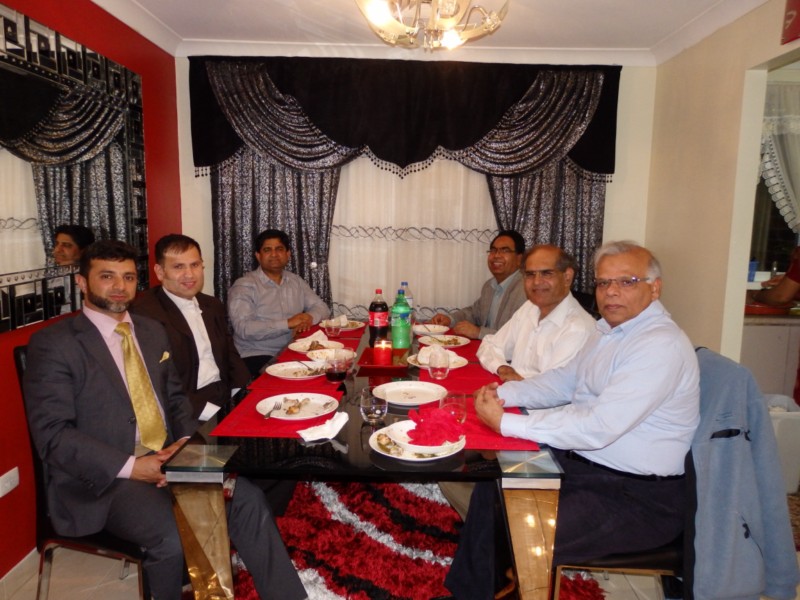 The dinner was attended by Mr Shifaat Kaleem Consul of Pakistan Consulate Sydney, Sardar Balakh Sher Khosa Counsellor Welfare Consulate General of Pakistan, Syed Zafar Hussain, Editor-in-Chief Sada-e-Watan, Mr. Ashraf Chohan former General Secretary Pakistan Association of Australia.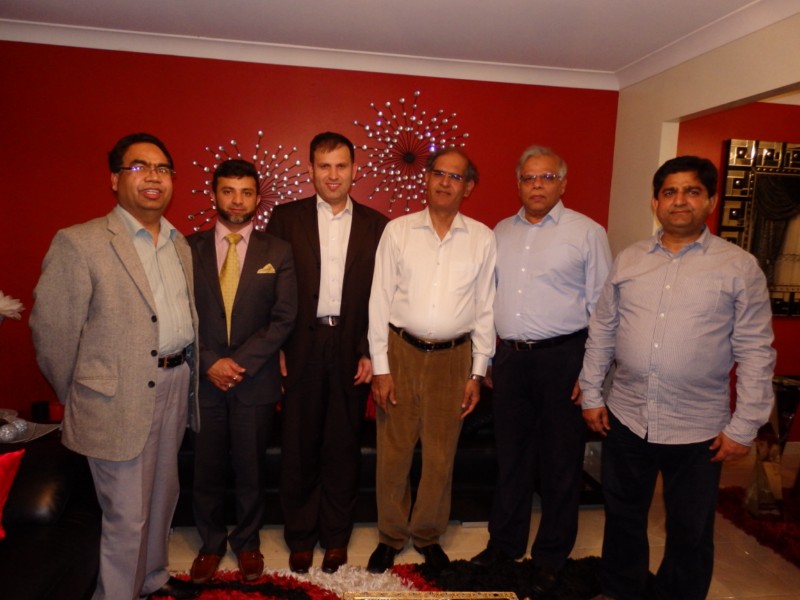 Ashraf Chohan, Sardar Balakh Sher Khosa, Shifaat Kaleem, Syed Zafar Hussain, Former CG Azam Mohammed and Mr. Iftikhar Rana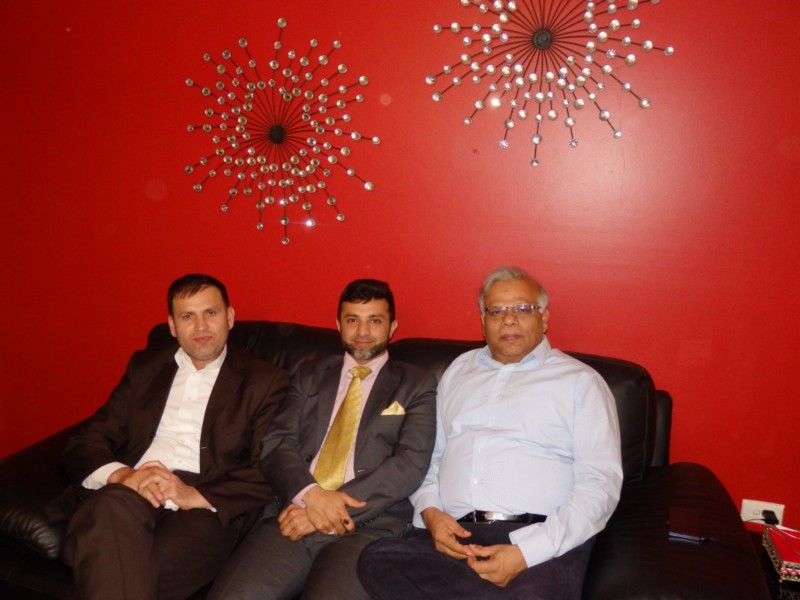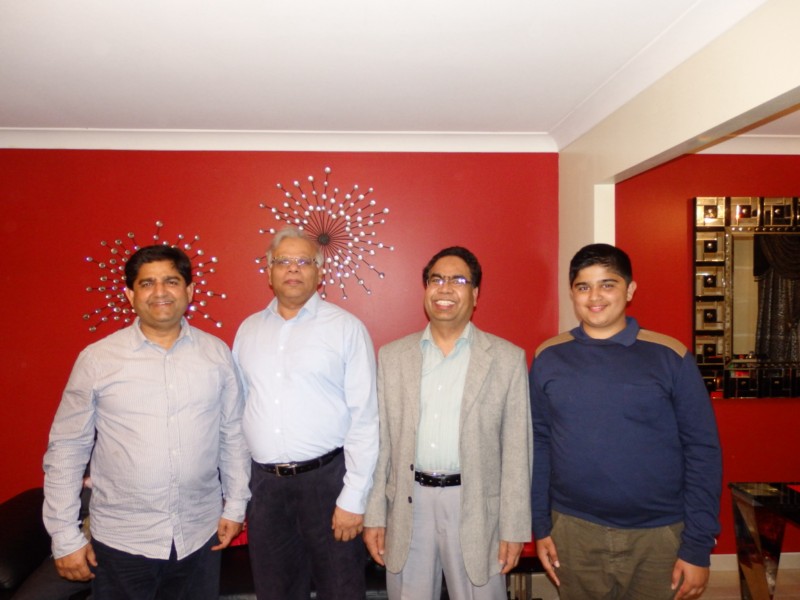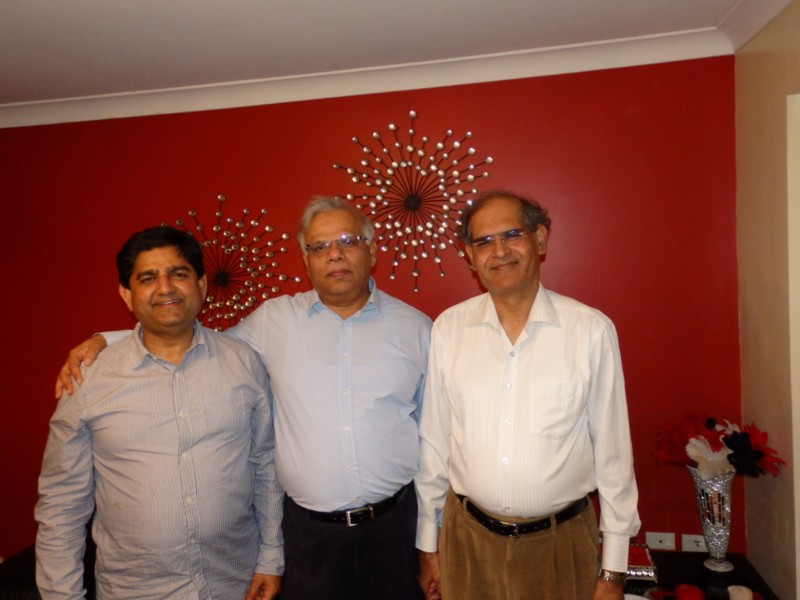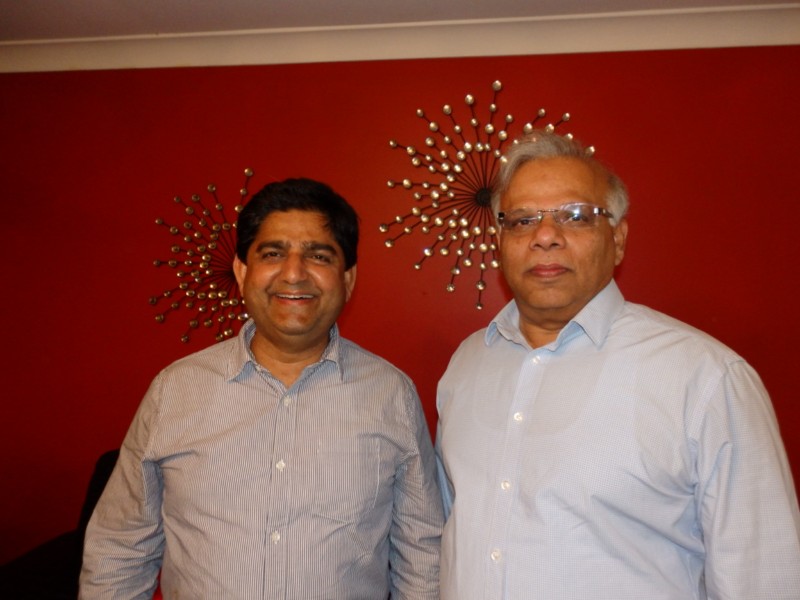 Host Iftikhar Rana & Chief Guest former CG Azam Mohammed who is Now Additional Secretary Ministry of Commerce Islamabad