Sada-e-Watan Sydney ™
sadaewatan@gmail.com
URDU FORUM AUSTRALIA INCORPORATED <![if !vml]>

<![endif]>
PO Box 101 W, Fairfield NSW 2165 Australia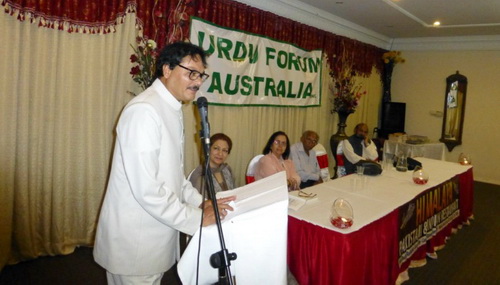 Famous Poet Manzar Bhopali was Chief Guest of the Urdu Forum's International Urdu Mushaira 2013
(Special Report for Sada-e-Watan by:Huma Mirza)
Urdu Forum Australia Inc. held its Annual Urdu Mushaira 2013 on Friday 22 March 2013 at Himalaya Restaurant and Function Centre, Granville (Sydney). Distinguished local and overseas poets participated in this literary event. Mr Manzar Bhopali, a renowned Urdu poet from India was invited as the guest poet.

His Excellency Azam Mohammed, Consul General of Pakistan was the Guest of Honour. Senior Urdu poet Janab Om Krishan Rahat presided the function and Mrs Huma Mirza, General Secretary, Urdu Forum Australia conducted the program as the Master of the Ceremony.
The program started at 8pm with a warm welcome to all guests and patrons by Mrs Huma Mirza. Dr Shabbir Haider, President Urdu Forum Australia Inc. welcomed the guests and extended sincere thanks to the patrons and sponsors who have been supporting this literary event over the years.

A special feature of the program was formal launch of a short-stories (fiction) book "Kuch Asal Hai-Kuch Khwaab Hai" written by Mrs Kaneez Fatima Ali, the Treasurer of Urdu Forum Australia. Her first book "Zar-e-Gul," a poetry collection, was published in 2007.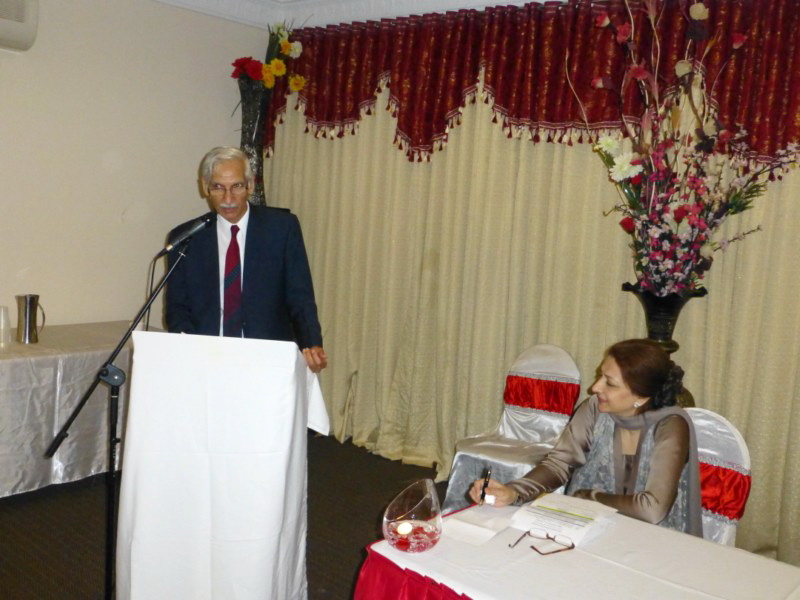 First Session of poetry recitals began with two ghazals by Mrs Huma Mirza. She was followed by Mr Zafar Islam, General Secretary Urdu Society Of Australia, Mr Tariq Mirza, Mr Javed Nazar, the younger son of famous urdu Poet Janab Nazar Amrohvi, Mr Tauqeer Hasnain, a very talented newly found urdu poet Mr Farough Zaidi, Mr Shuja Atif, Mr Abbas Raza Alvi, Mr Rehan Alavi, Mr Arshad Saeed, Vice-President Urdu Society of Australia and Mr Nasim Haider.They all amused the audience with their beautiful poetry.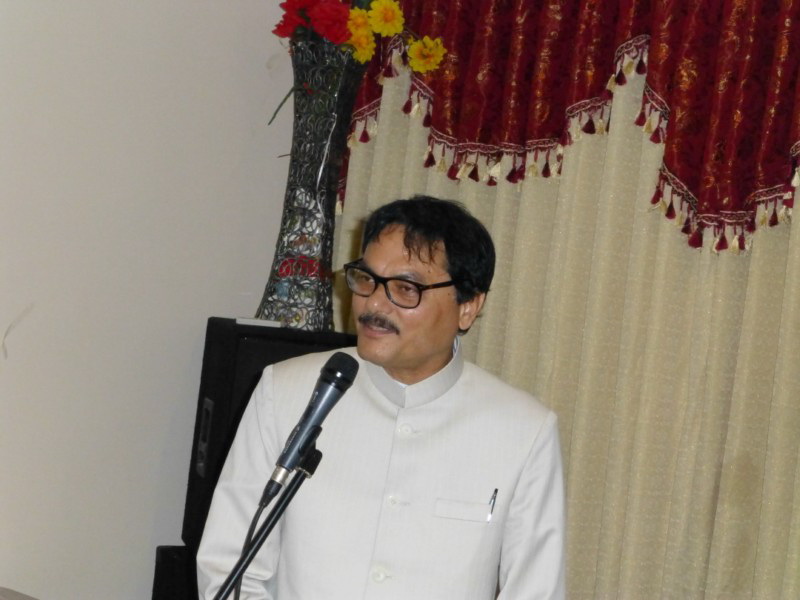 At the end of the first Session, the guest poet, Mr Manzar Bhopali recited his beautiful poetry with "Tarrannum" that was fully enjoyed and appreciated by the audience. Janab Om Krishan Rahat recited his poetry before the break as he was not well and wished to leave after the dinner. Audience enjoyed his classic Urdu ghazals as always and appreciated his 'kalam.
Around 10pm all guests and patrons were served with hot and delicious dinner. Himalaya Restaurant which is famous for its delicious food and high standard of customer service certainly did a fantastic job.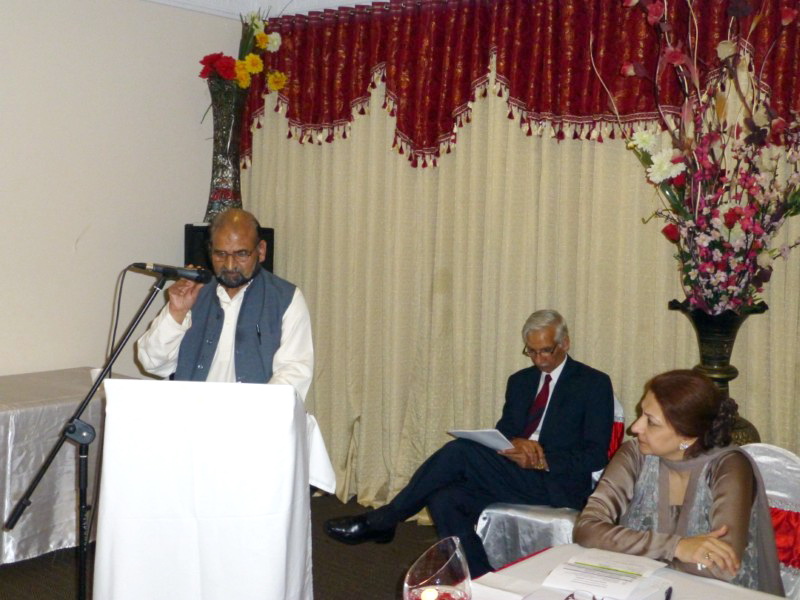 Second session started around 11pm and was chaired by Dr Shabbir Haider the President Urdu Forum Australia.
Urdu Forum Australia gave an Award to Mr Manzar Bhopali in recognition of his life-time service to Urdu poetry and literature.

Second Session of poetry recitals started with Mrs Kaneez Fatima Kiran followed by Mr Ather Khan, Mr Arif Sadiq, Mr Saeed Khan and Mrs Noshi Gillani.They all amused the audience with their beautiful poetry.Dr Shabbir Haider recited his poetry with "tarranum" and was enjoyed by the audience.

Keeping in line with the centuries old tradition, guest poet Mr Manzar Bhopali recited his poetry again at the end. He recited his famous ghazals and nazams with beautiful "tarrannum" and the audience were fully engaged and amused by his 'kalam' as well as his 'taranum.' The program ended around 12.30pm with sincere thanks by Mrs Huma Mirza.

Urdu Forum Australia is highly thankful to Syed Zafar Hussain Shah, Editor-in-Chief, Sada-e-Watan Sydney, for his sponsorships and ongoing support." Our big thanks to Dr Amanullah Khan, Dr Farooq Wasti, Dr Khalid Rashid and Mr Rashid Khan for their sponsorship and support over the years."
UFA is also thankful to Mr Tariq Mirza,Mr Iftikhar Rana, President Pakistan Association of Australia, Mr Muhammad Asif, CEO, Citilink Finance, Mr Fazal Bhai, Roshan Fashions, Mr and Mrs Zahid Jamil of SAMAA and all other friends and patrons who have supported Udu Forum Australia in the organisation of International Urdu Mushairas over the years. Our very special thanks to Mr Azam Mohammed, Consul General of Pakistan and Mr Ejaz Ahmad, Former Consul General for their kind support over the years.

This beautiful evening of classical poetry will be remembered for a long time.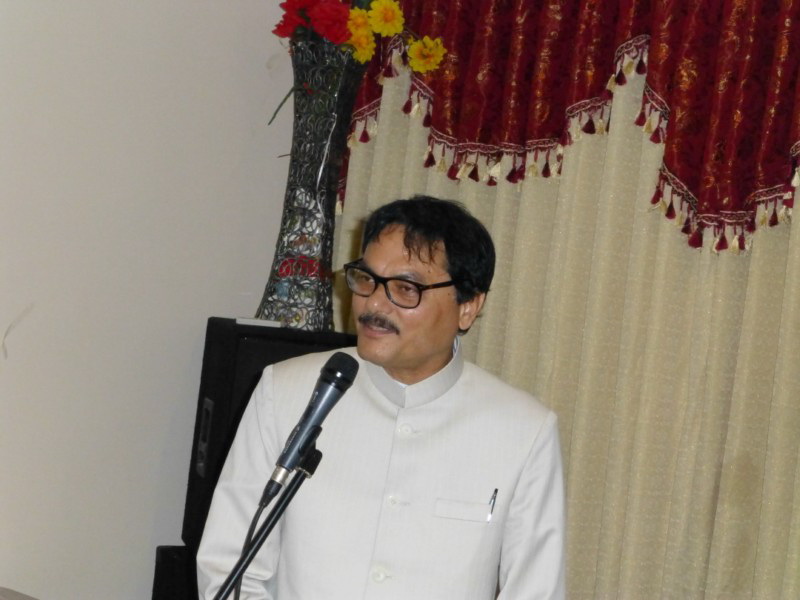 Manzar Bhopali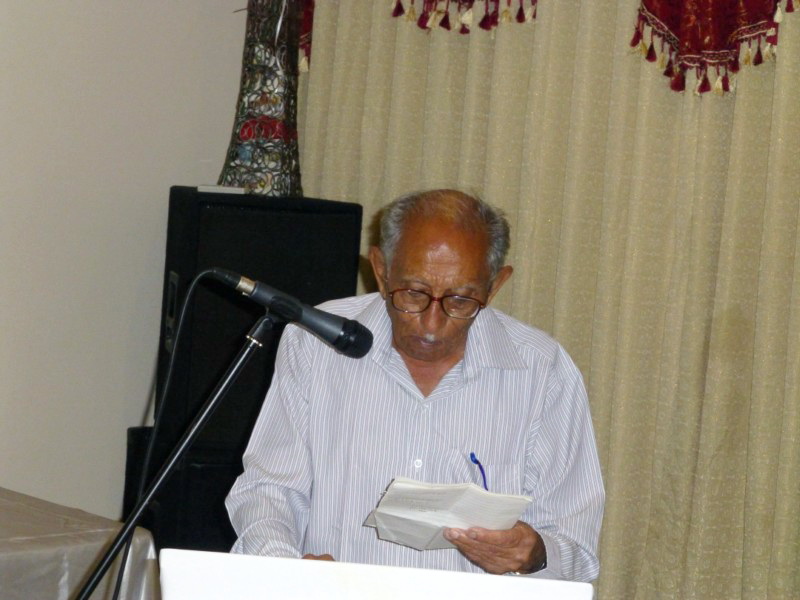 Om Krishan Rahat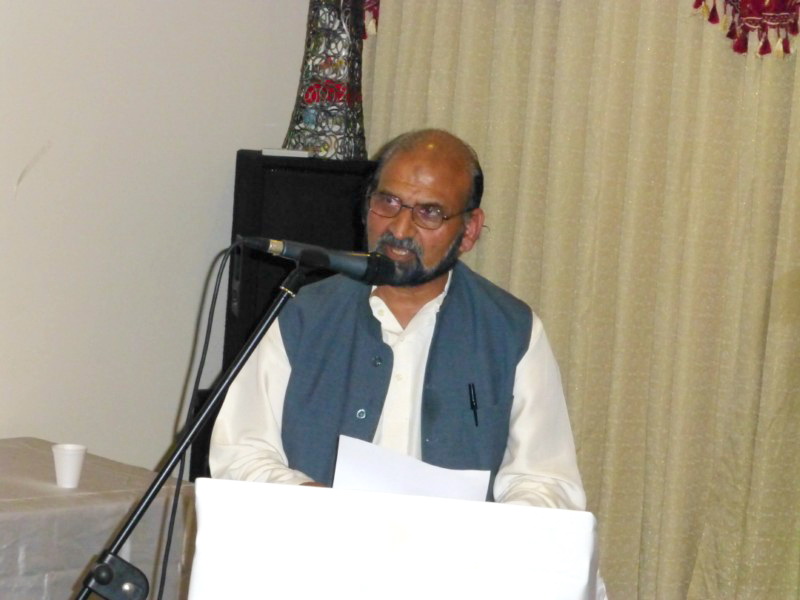 Dr Shabbir Haider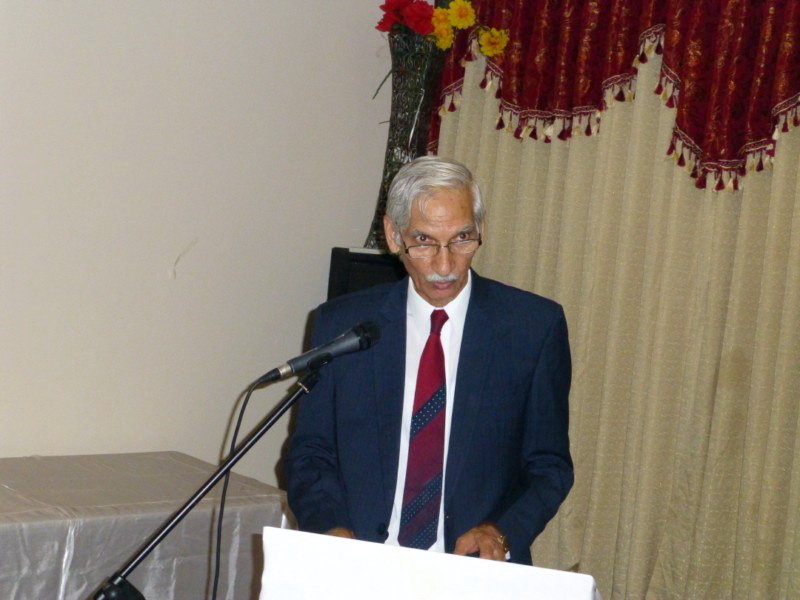 Arif Sadiq
Huma Mirza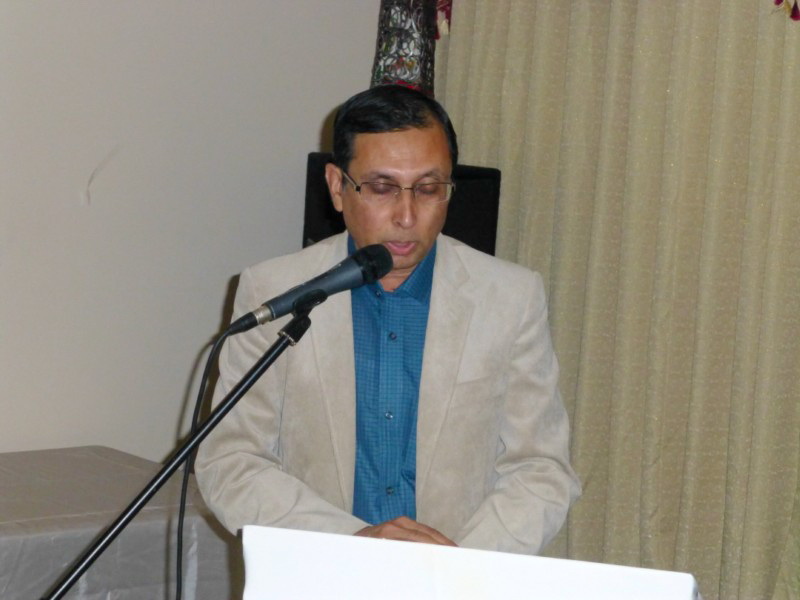 Rehan Alavi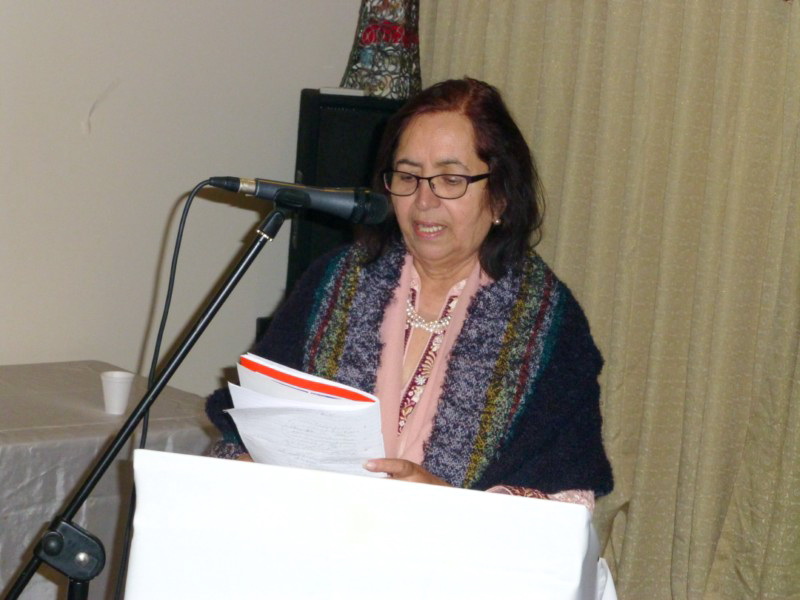 Kaneez Fatima Ali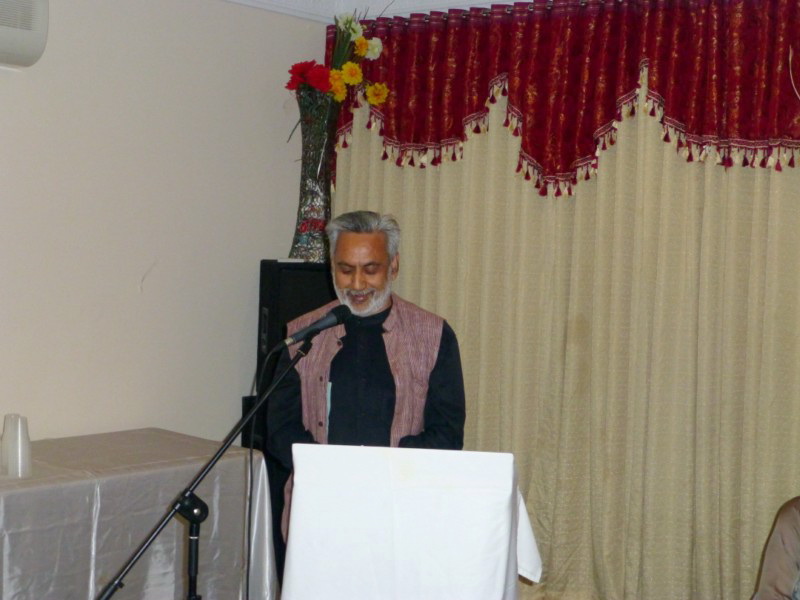 Abbas Raza Alvi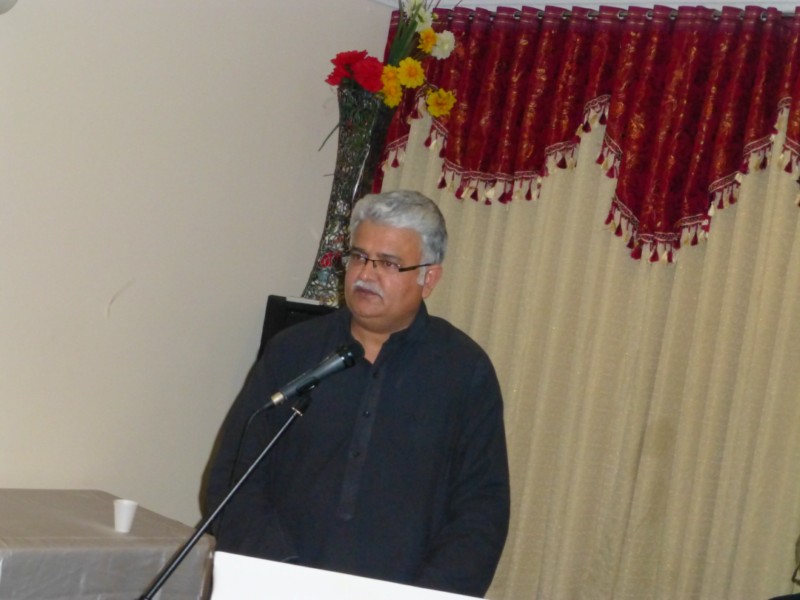 Ather Khan
Arshad Saeed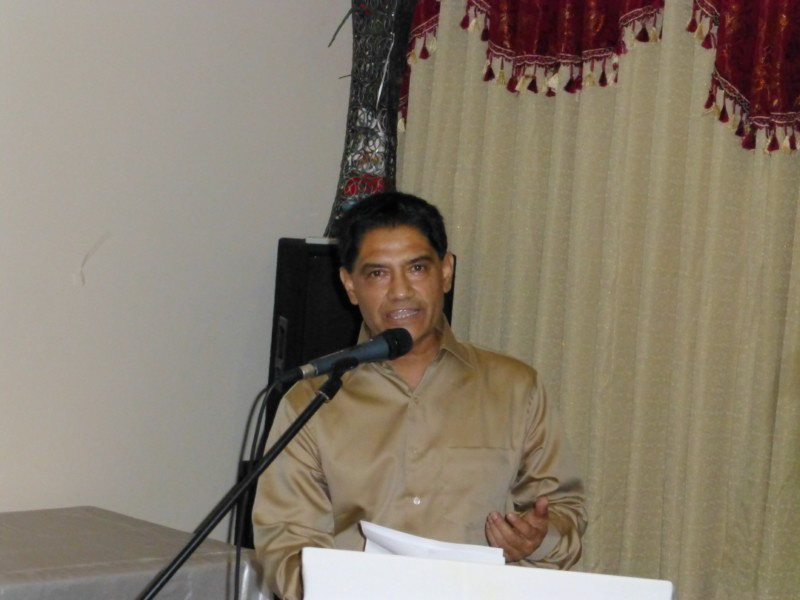 Nasim Haider