Sada-e-Watan Sydney ™
sadaewatan@gmail.com

The President Urdu Society of Australia Syed Ghulam Abbas Gillani speaking at the book launching ceremony and Mushaira
Urdu Society of Australia held in Sydney, an inauguration book ceremony of famous poet Izhar-ul-Haq's book "Kayee Musam Guzar Gaye Muj Per" and Mushaira 2014
(Exclusive Report to Sada-e-Watan by Mr. Arshad Saeed,Vice President,Urdu Society of Australia)
Urdu Society of Australia Inc. held an inauguration book ceremony of Izhar-ul-Haq's new poetry collection called "Kayee Musam Guzar Gaye Muj Per" at Himalaya Pakistani-Indian Restaurant in Sydney on 14th February 2014. Janab Izhar-ul-Haq is regarded an eminent Urdu poet, writer, and Journalist of his time. He has also been awarded a PRIDE OF PERFORMANCE in Urdu literature from government of Pakistan.
President Syed Abbas Gillani, Famous Poet Mr. Izhar-ul-Haq and Consul General Abdul Aziz Uqaili book inauguration " Kayee Musam Guzar Gaye Muj Per"
The book ceremony and Urdu Society's Mushaira was attended by Mr. Abdul Aziz Uqaili, Consul General of Pakistan as a special guest, while famous poet, writer, and journalist, Ashraf Shad was invited as a chief guest on the occasion. Urdu Society executive member, and poet Athar Khan took the charge of master of the ceremony and conducted the book ceremony and Mushaira in a very graceful manners.In the beginning of the President's speech Janab Abbas Gillani welcomed the audiences on the behalf of Urdu Society Australia, for attending the book ceremony and Mushaira. The Urdu Society General Secretary Zafar Khan thanked the audience for gracing the event and supporting the Urdu Society for its activities.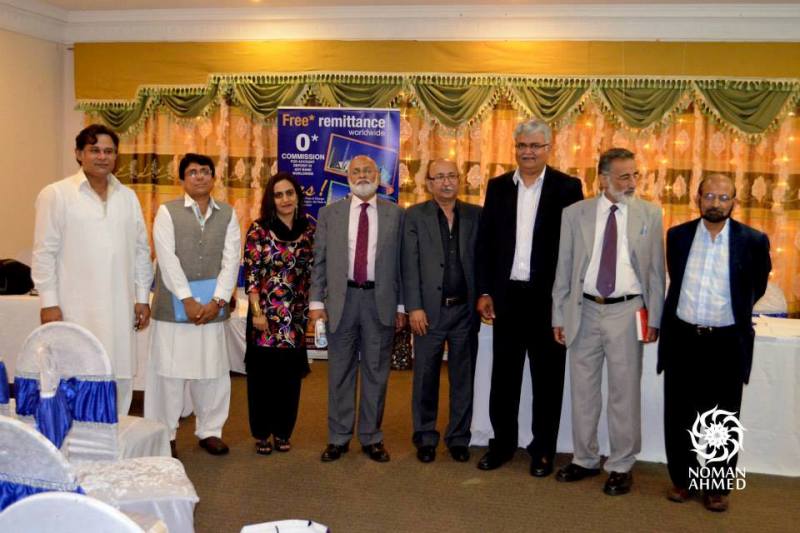 Chief Guest of the ceremony famous Urdu poet and writer Janab Ashraf Shad sahib said in his speech that Izhar-ul-Haq is a unique poet of his time, and especially his ghazal distinguishes his verses from those of his contemporaries. Famous writer, linguist, and language professional Dr Kausar Jamal mentioned in her speech that Izhar-ul-Haq's style in poetry is distinctly unique and modern. She recited couple of verses from his ghazals to justify her claims and it was fully applauded by the audience. Poet and writer, Arshad Saeed said in his speech that Izhar-ul-Haq is a modern poet and his diction distinguishes his verses. In the speech, he also recalled early childhood memories by spending time with Izhar-ul-Haq's brother Dr Nisar-ul-Haq in 1979 and his experience about secretly reading the book Izhar-ul-Haq from his personal library.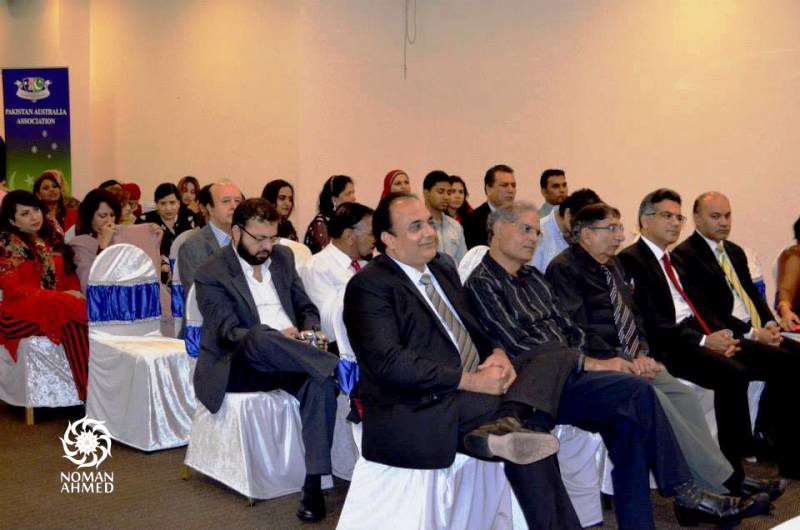 After, the book ceremony the dinner was served and following that a Musharia was organised as it was presided by Dr Shabbir Haider the president of Urdu Forum Australia. All the local poets recited their poetry and amused the audience with their beautiful verses. On this occasion Mr. Ejaz Ahmed current President of Pakistan-Australian association also attended the event and enjoyed the evening with local community. The following local poets participated in the Mushaira and recited their poetry.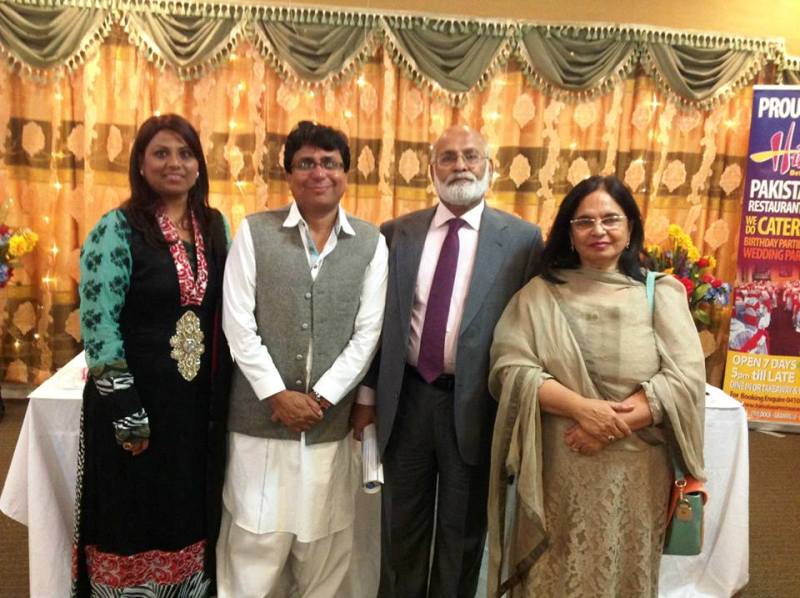 Janab Izhar-ul-Haq, Janab Ashraf Shad, Janab Dr Shabbir Haider, Mohtarma Kaneez Fatima Kiren, Janab Abbas Gillani, Janab Athar Khan, Janab Arshad Saeed, Janab Saba Sadiq, Janab Zafar Khan, Janab Rehan Alavi, Mutarma Annu Chabra and Janab Tariq Mirza.
This memorable evening came to an end in a graceful manner. Large numbers of poetry lovers in Sydney and Wollongong attended the occasion and appreciated the Urdu Society of Australia's efforts by promoting the Urdu literature in Australia.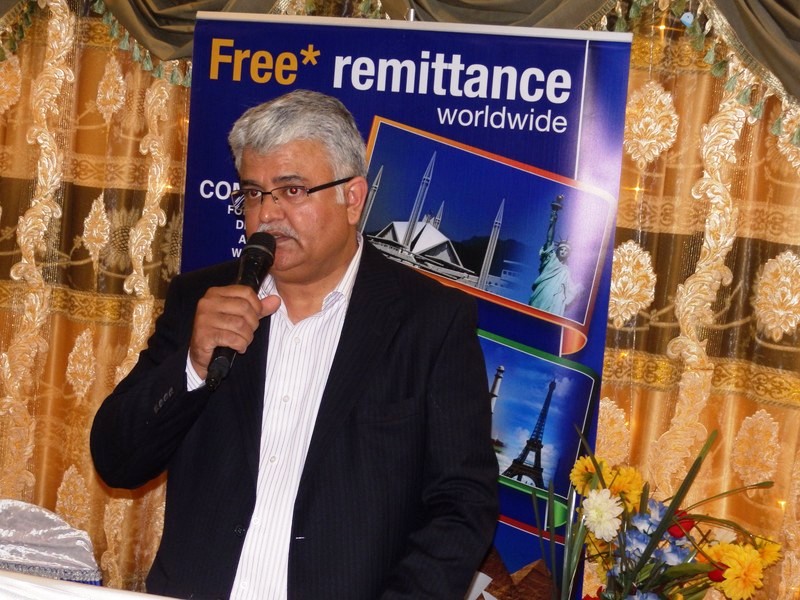 Master of the Ceremonies Mr.Athar Khan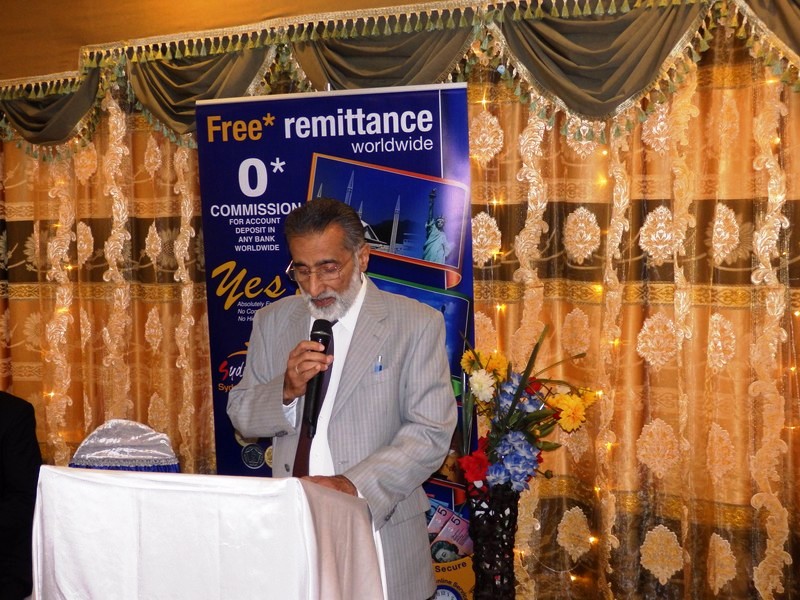 President Urdu Society of Australia Syed Abbas Gillani

Arshad Saeed,Vice President,Urdu Society of Australia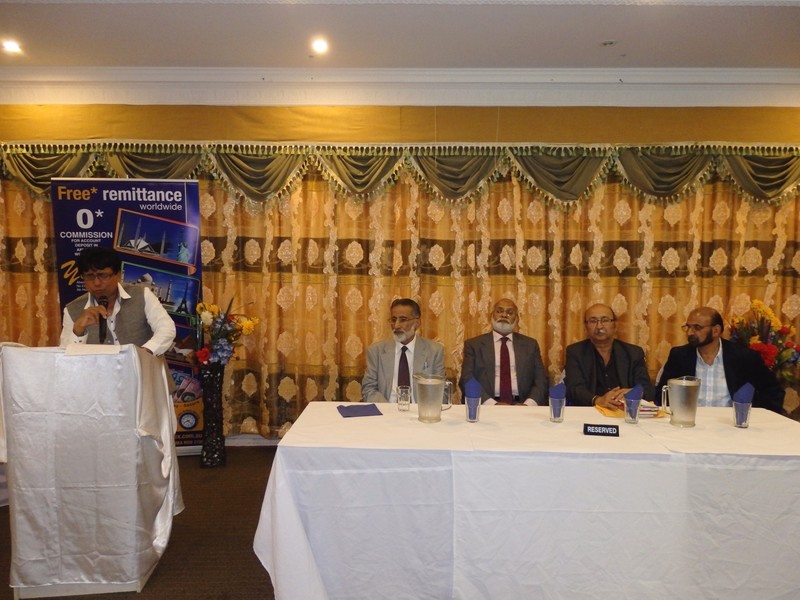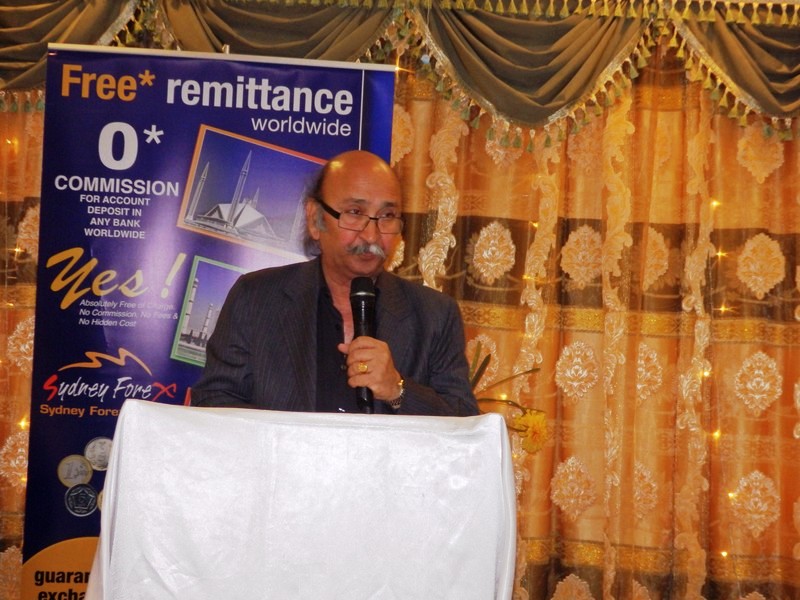 Mr. Ashraf Shad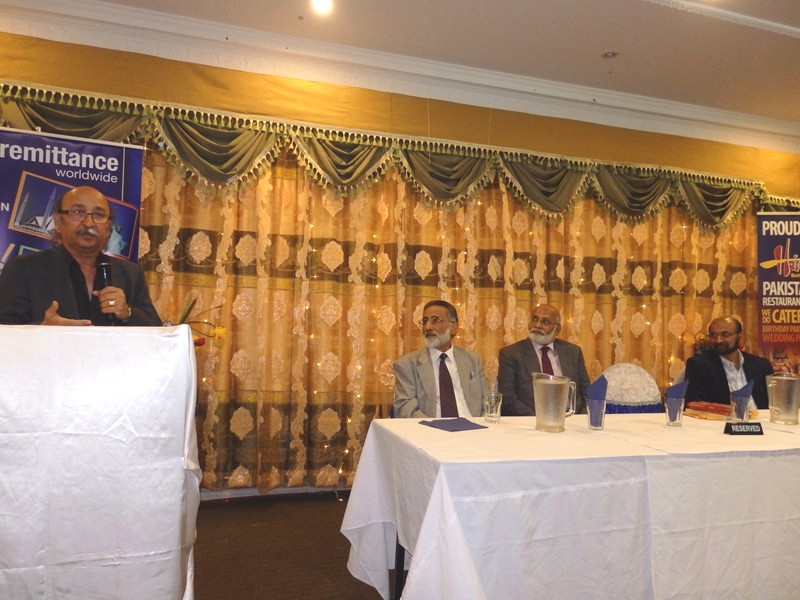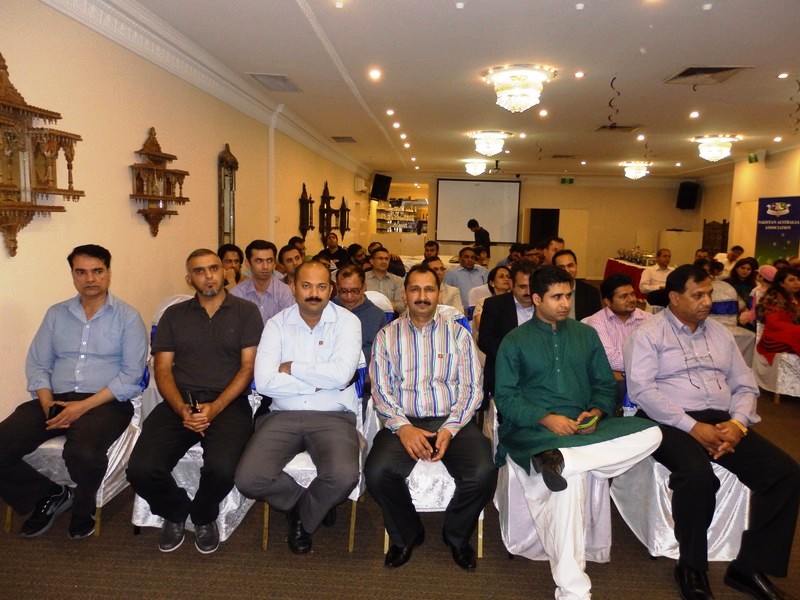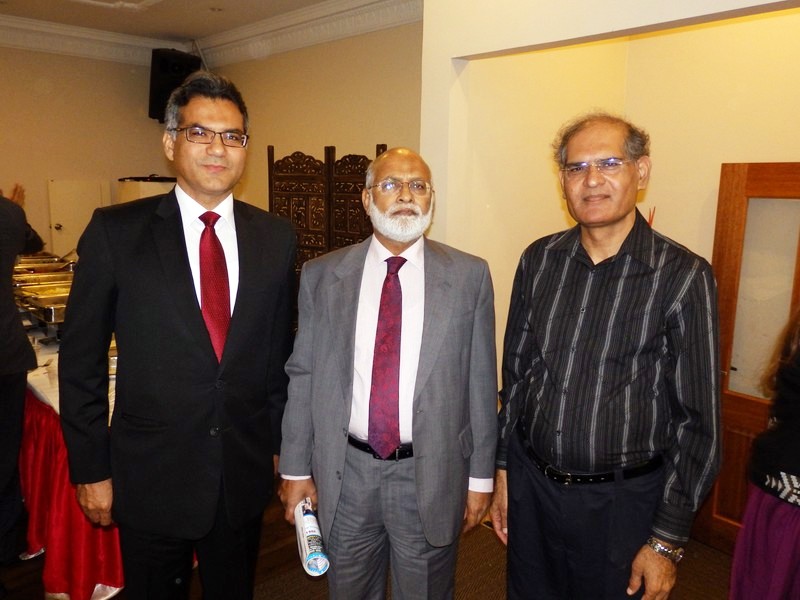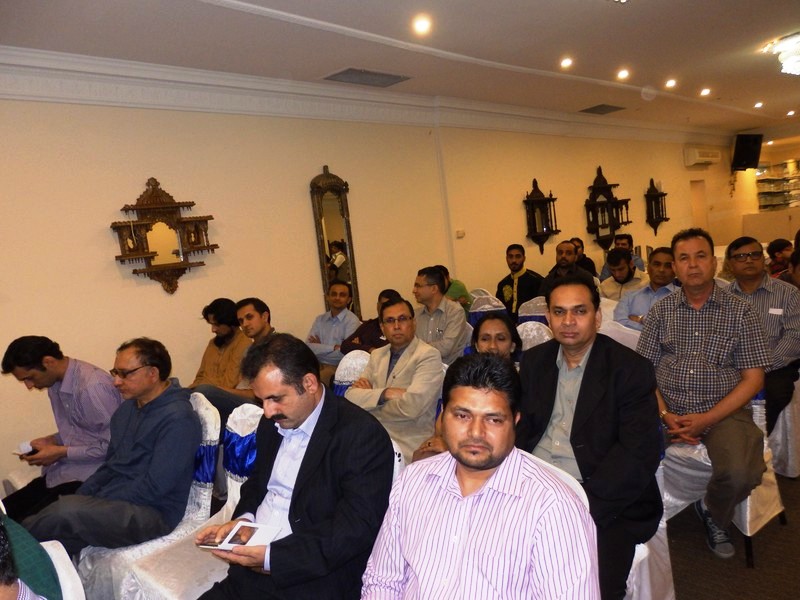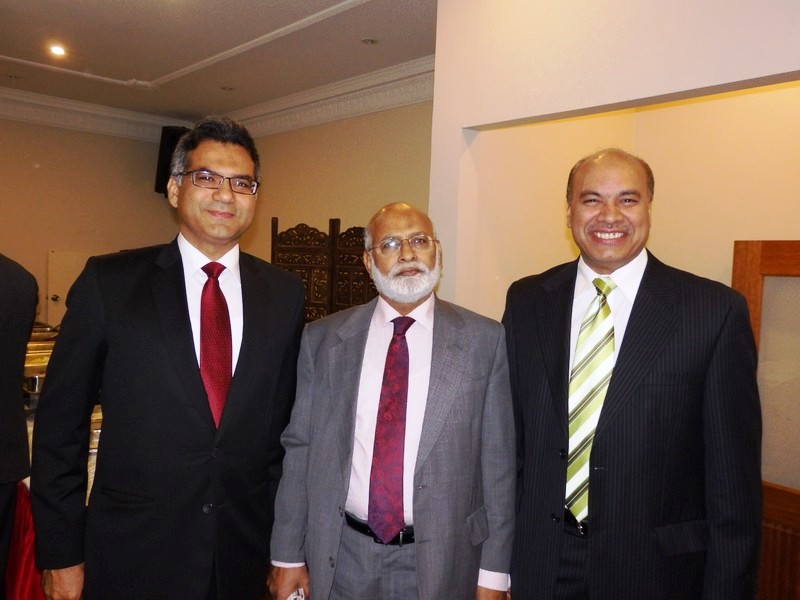 Mr. Zafar Khan, General Secretary Urdu Society of Australia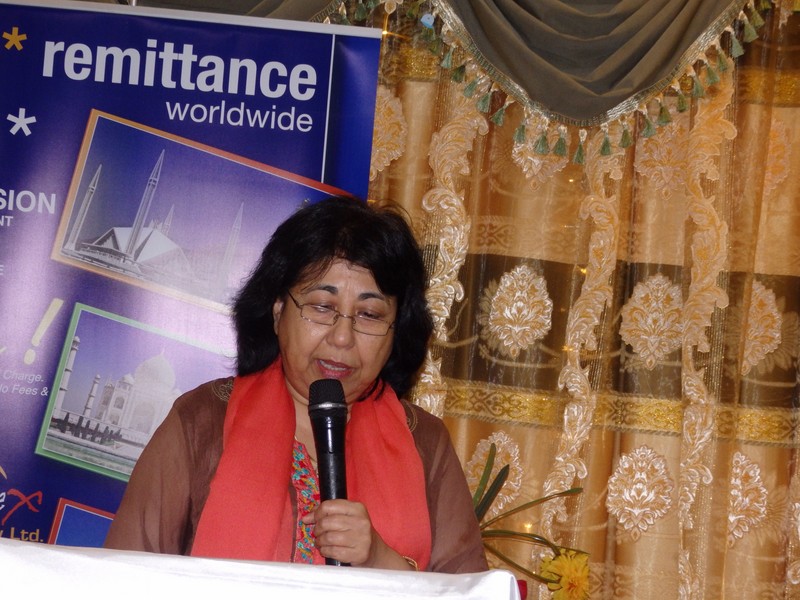 Dr. Kausar Jamal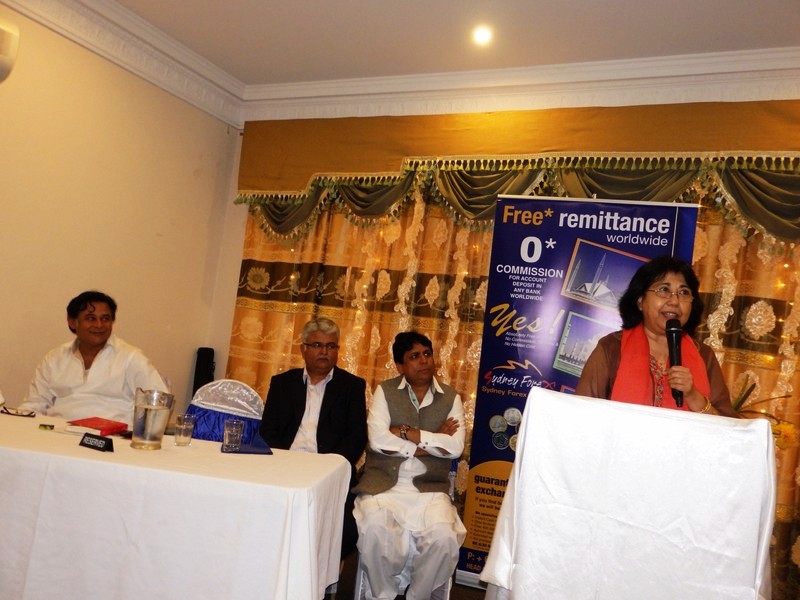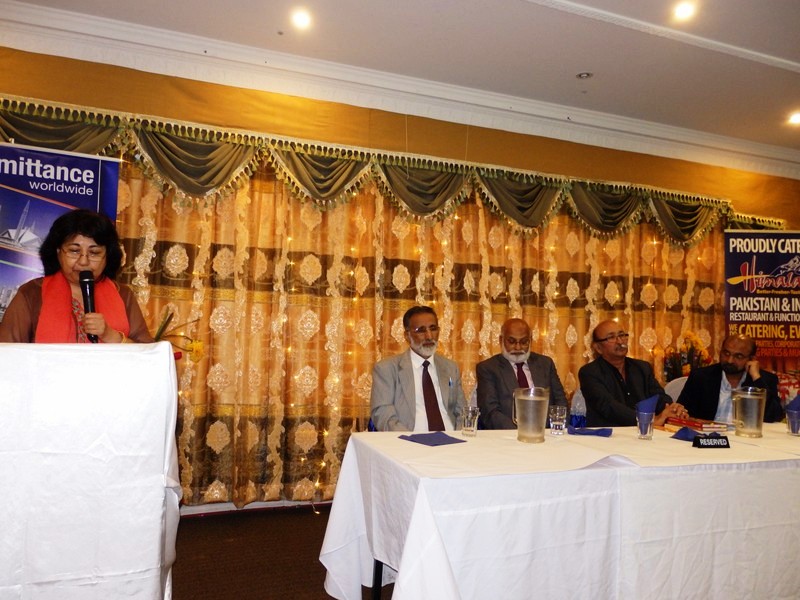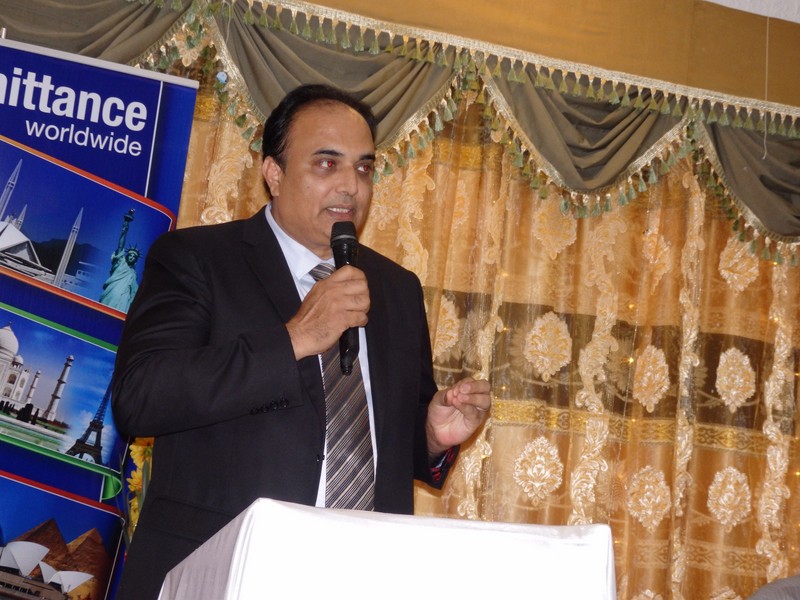 Mr. Ejaz Khan, President Pakistan Australia Association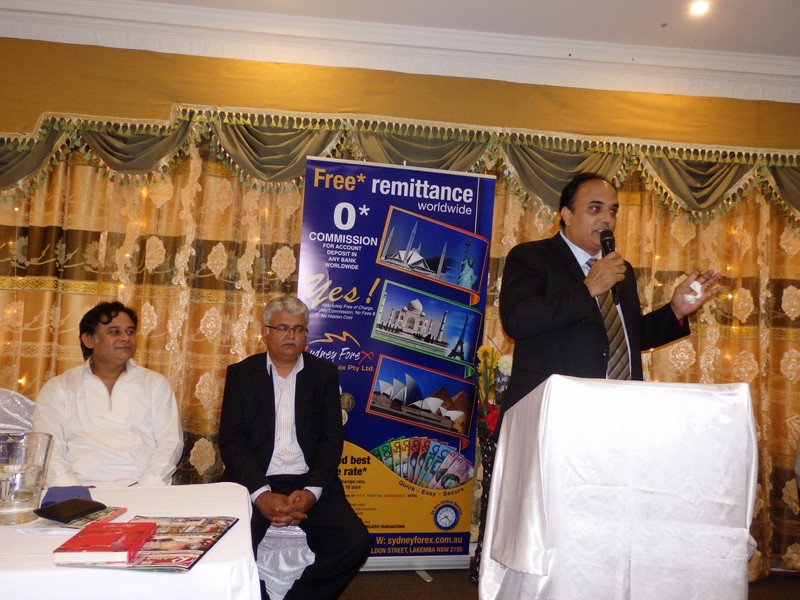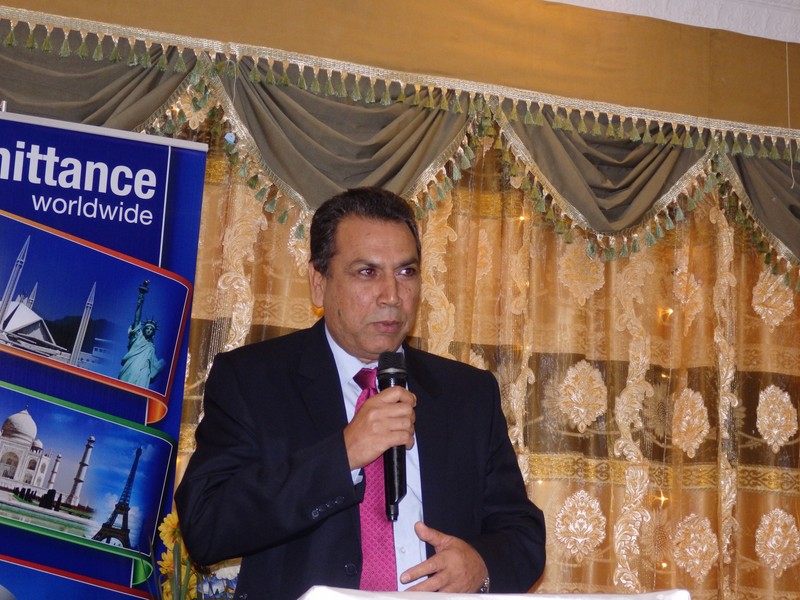 Mr. Tariq Mirza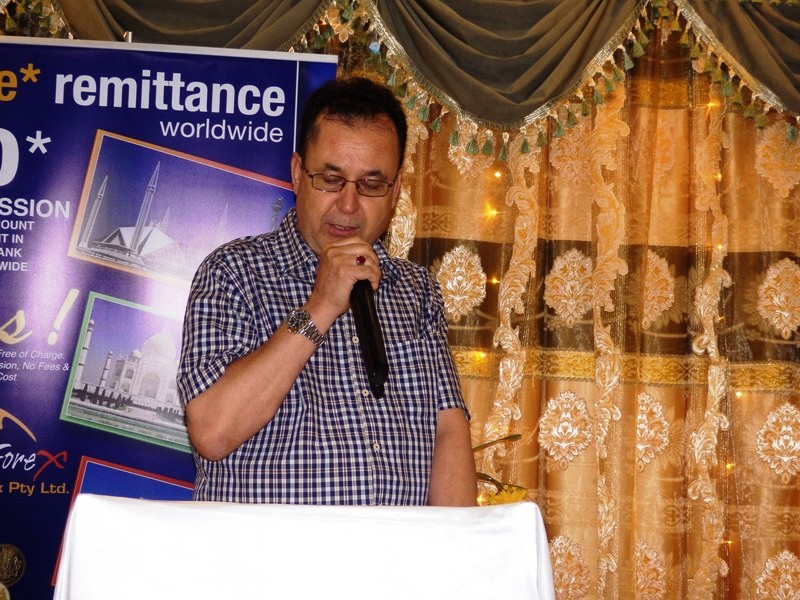 Mr.Saba Sadiq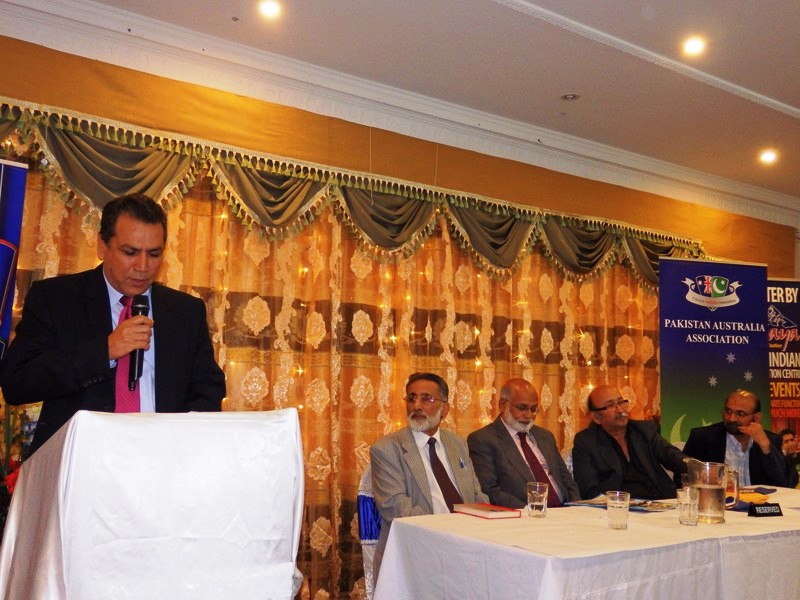 Miss Annu Chabra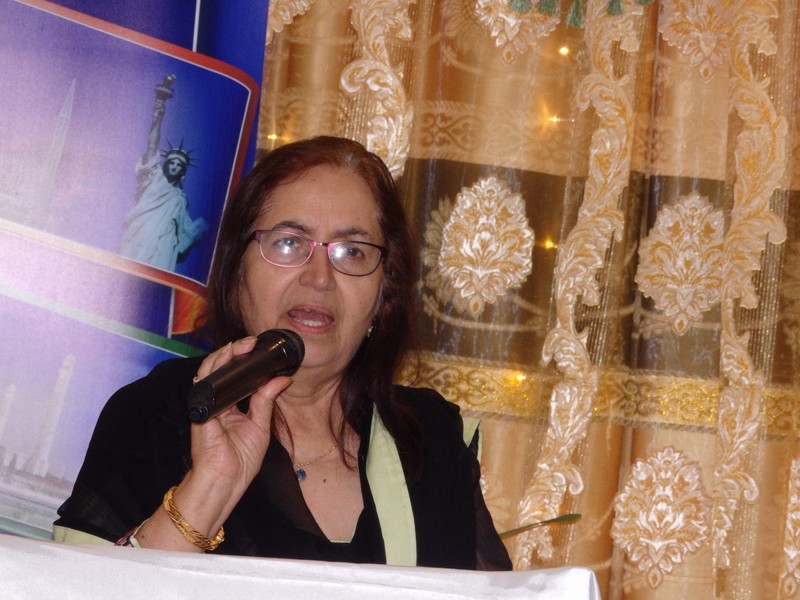 Mohtarma Kaneez Fatima Kiren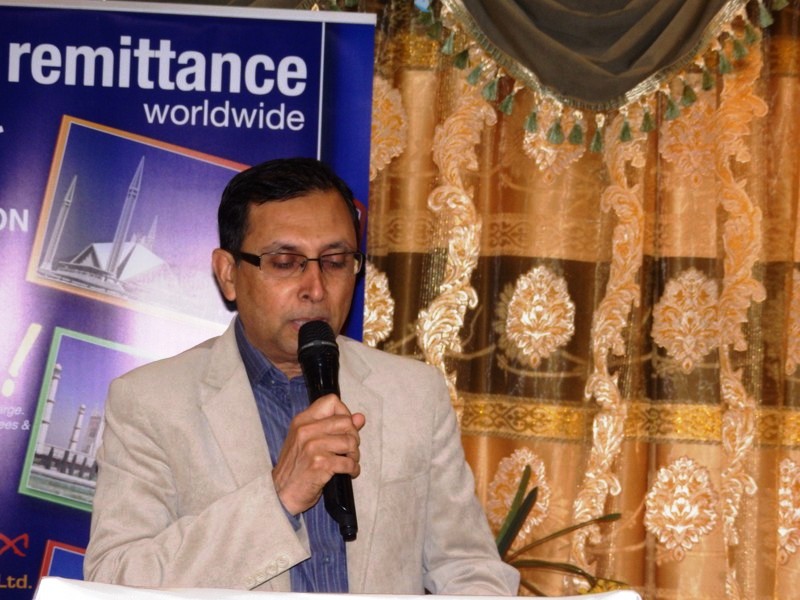 Mr. Rehan Alavi, Head of SBS Urdu Service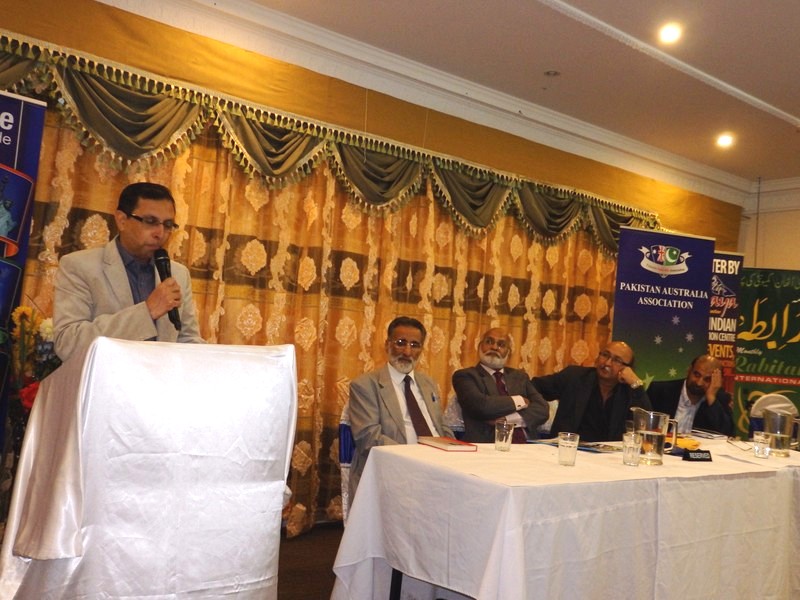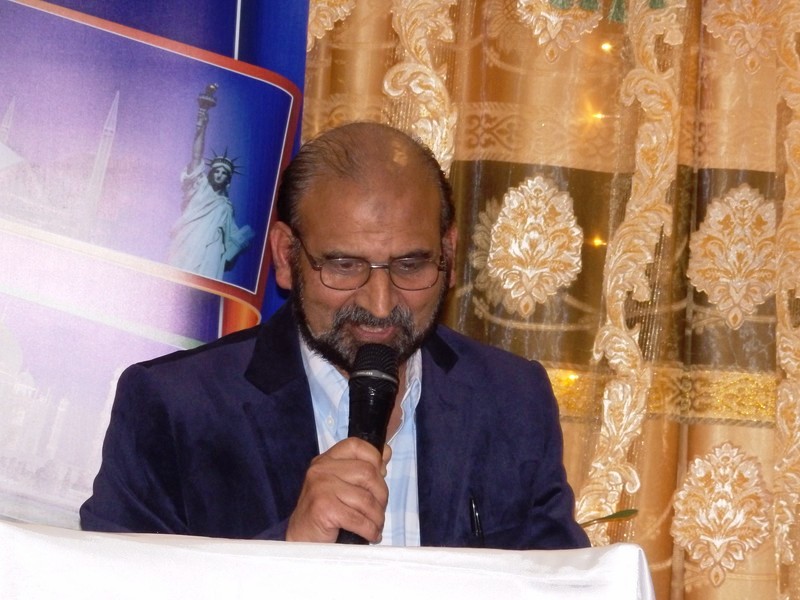 Dr. Syed Shabbir Haider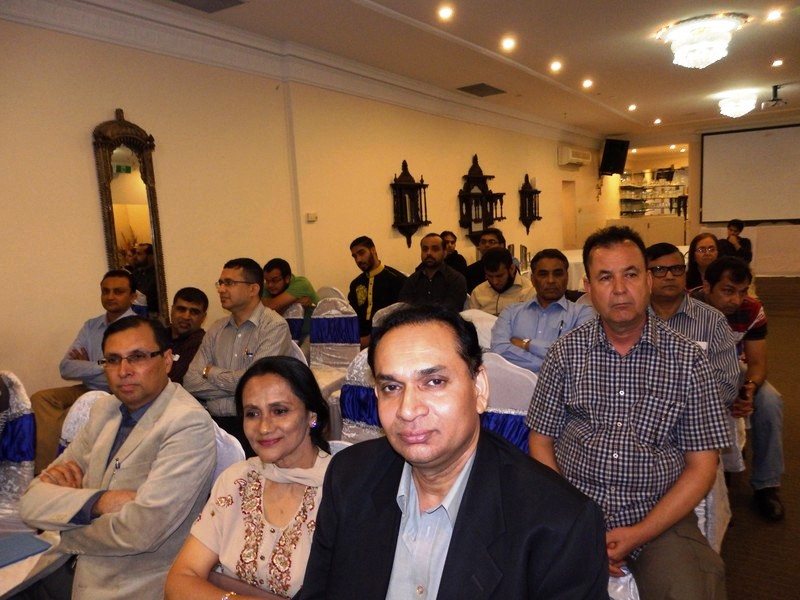 Mr. Izhar -ul- Haq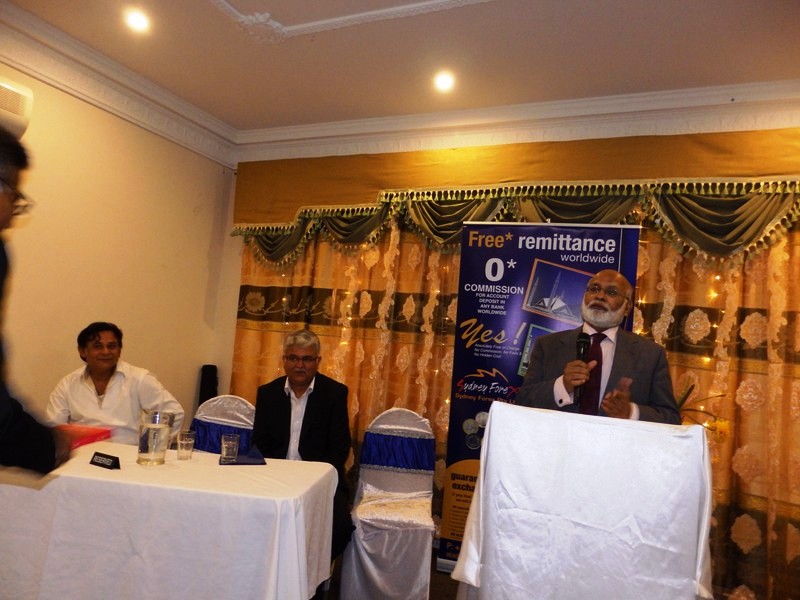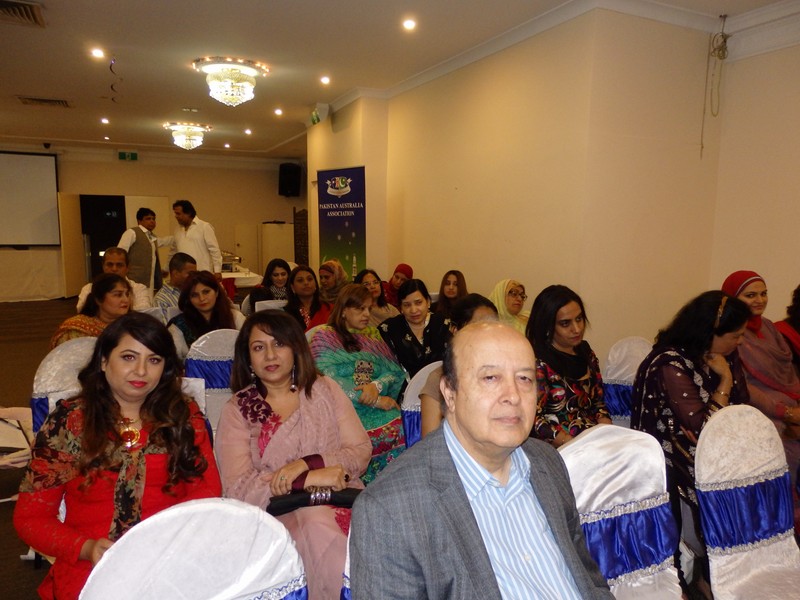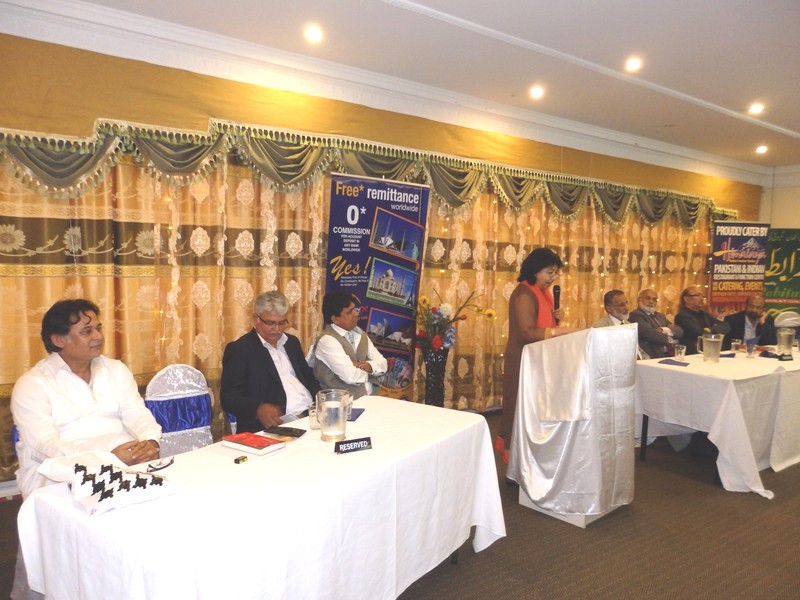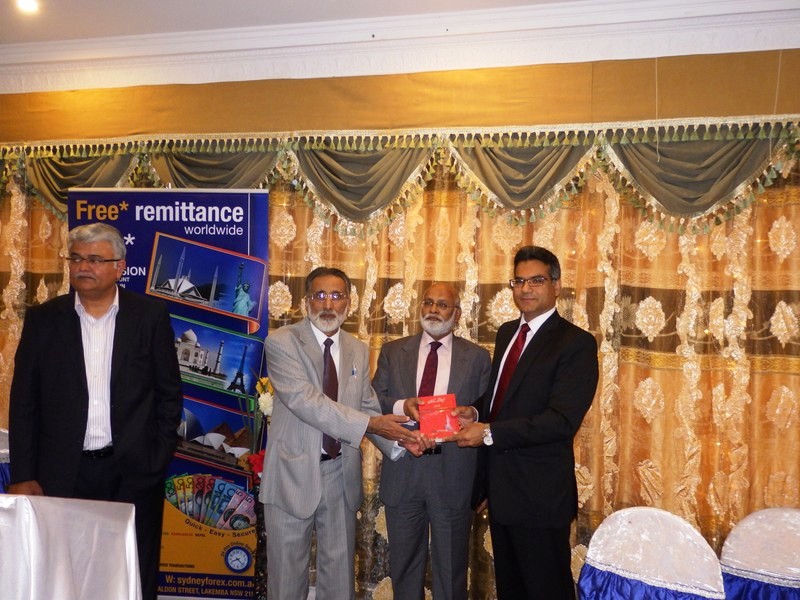 President Urdu Society Abbas Gillani and Mr. Izhar ul Haq Presenting Book to the Consul General of Pakistan Abdul Aziz Uqaili